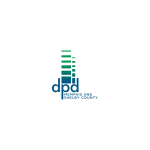 Website Memphis & Shelby County Division of Planning and Development
This posting closes on September 17, 2021. Please click here for additional information and to apply. Please send questions about the position to the email address provided.
ESSENTIAL JOB FUNCTIONS:
Works under the direction of assigned supervisor to develop and administer the City's plans to protect and enhance historic structures and districts.
Reviews applications and supporting documents, such as architectural plans, for new construction and renovation of structures within historic zoned districts and other areas of significance defined by the City's Comprehensive Plan.
Contributes to design guidelines based on standards consistent with the City's Comprehensive Plan and historic overlay districts.
Introduces recommendations to the Memphis Landmarks Commission, Land Use Control Board, City Council, and other bodies as applicable regarding applications submitted, potential historic districts, and design guidelines and standards.
Contributes expertise in design and historic preservation to small area plans for the City.
Reviews architectural and site plans for all multi-family and commercial projects.
Provides technical assistance to property owners, architects, contractors, etc. regarding design review, historic tax credit information, and interpretation of historic guidelines.
Assists the certified local government program and nominations to the National Register, including preparation of grants, reports, and monitoring of funds.
Requires travel to conduct site visits, attend and planning presentations by driving to various locations across the City.
Bachelor's degree in Urban Studies, City/Community or Regional Planning, Architecture, Urban Design or related field and four (4) years of experience in Urban or Municipal Planning or community development; or any combination of experience and training which enables one to perform the essential job functions. Must possess and maintain a valid driver license as a condition of continued employment.
The City Charter requires that City Employees must establish residence within Shelby County within six (6) months from date of Employment. Proof of residence will be required at the time of hire.