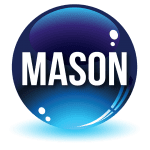 Website Mason Development & Construction, LLC
Going beyond the Build!
Commercial Construction Superintendent:
We are looking for dynamic a Construction Superintendent to manage ground up and tenant improvement projects throughout Palm Beach, Martin Saint Lucie and North Broward Counties. If you think you are a suitable match for this role, please send us your resume. A Superintendent at MASON is responsible for the accurate execution of the work under his/her management including safe, on-schedule and on budget completion. Candidates must have at least 5 years' experience. Experience with Procore preferred. Attitude, aptitude, ability and commitment will be key traits of the successful candidates.
Must have strong, documented background experience that includes sitework, ground-up tilt & cmu construction and tenant improvements. Must be self-motivated, possess strong leadership, communication, organizational and computer skills. Experience with Procore preferred.
Essential Functions & Responsibilities:
Familiarize self with all project plans, specifications, addenda, bulletins, etc., that constitute the contract documents. Furthermore, confirm that all subcontractors working on the site have the most current and complete documents with which to work from.
Participate in the pre-construction planning sessions by trade to familiarize self with the unique characteristics of the schedule and trade interface.
Participate in organization, scheduling, and monitoring of subcontractor's staffing levels for timely project completion.
Become completely knowledgeable with the scope of all subcontract agreements and required accountability.
Maintain onsite permit (including revisions) drawings.
Assist in determining and recommending improvements in methods, schedules, and procedures where practical on the project.
Ensure material is delivered to the construction site as needed to maintain schedule.
Properly document any applicable back charges to subcontractors as needed.
The ability to develop relationships with Municipal Inspection Departments, schedule and pass inspections is a key attribute to the success in this role.
Conduct meetings as required with all subcontractor representatives of the project on a daily and/or weekly basis to schedule and coordinate the activities to be accomplished.
Maintain a safe jobsite per the requirements of the firm's safety plan, OSHA and all local and federal safety regulations.
Conduct weekly safety meetings on the project; coordinate all procedures and needed training.
Coordinate with the Project Manager to ensure the project is properly manned to meet project schedules and budgets.
Create and document look-ahead schedules.