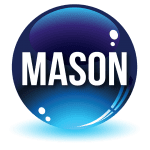 Website Mason Development & Construction, LLC
Going beyond the build!
Commercial Construction Project Manager
We are looking for a Construction Project Manager to provide leadership, planning and organization to ground up and tenant improvement projects in the West Palm Beach area. If you think you are a suitable match for this role, please send us your resume. A Project Manager at MASON is responsible for the profitable execution of the projects under his/her management including safe, on-schedule and on budget completion. Candidates must have at least 5 years' experience. Experience with Procore preferred.
Essential Duties:
Accept projects from the estimating department at budget transfer.
Manage the buyout process in a cost-effective and timely manner, while meeting minority participation and company requirements.
Review all construction contracts. Oversee the contract change process.
Take responsibility for assignment of project teams to projects, matching their skill and experience levels, to ensure profitable performance consistent with company objectives and policies.
Ensure the margin analyses are accurate and timely. Dig deep to mitigate potential losses and to enhance profitability.
Responsible for overall planning and execution of construction project
Assist with construction buy out and sub-contractor negotiations
Manage submittals, RFI's and change orders
Ensure approval and order placement for long lead items
Coordinate and schedule work with sub-contractors and superintendent
Resolve job site problems promptly
Oversee jobsite programs and ensure that superintendents follow safety policies through observing OSHA regulations and work-site safety manual
Have extensive knowledge of various construction methods, equipment, tools, and materials
Schedule and run weekly jobsite meetings with subcontractors and owner
Type and distribute project meeting minutes
Maintain drawing log
Develop construction action list and execute open items
Travel to job site as needed
Maintain and turn over project files at end of job
Other Duties and Responsibilities:
Perform related work, as apparent or assigned.
Manage adherence to the corporate policies, project reporting requirements and the contract documents.
Train and develop employees.