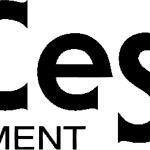 Website LeCesse Development Corp
Multifamily Developer
LeCesse Development Corp. is a nationally recognized multifamily investment firm that has developed over 20,000 units since its founding in 1952.  Based in Orlando, FL, LeCesse specializes in the development, construction, and ownership of multifamily communities in growth markets throughout the Eastern United States.  Additional information on LeCesse Development can be found at www.lecesse.com.
Job Summary
We are seeking a highly motivated Assistant Construction Manager to join our best-in-class development team.  The position will support the ground-up construction of multifamily projects across the company's footprint and will provide a fast-paced and entrepreneurial introduction to the real estate development industry.  The organization is extremely flat and the Assistant Construction Manager will contribute immediately on active projects across multiple markets in predevelopment and under construction.
Key Responsibilities
·         Support efforts to minimize risk in project construction through thorough plan review, clear scope in contract documents, early decision making (limit allowances, unit selections, ID drawings, landscape/pool plans, etc.).
·         Provide feedback on construction related issues during feasibility including cost estimates, due diligence reports, geotechnical reports, constructability, etc.
·         Support day to day management of construction activities including General Contractor, submittals, RFIs, PCOs, etc.
·         Contribute to the development of internal systems, templates, and other means of standardization to minimize risk and improve project delivery.
·         Manage meeting minutes for weekly project call
·         Day to day coordination with project team and consultants including General Contractor, Architect, and project consultants.
·         Management of construction project schedule including internal decision deliverables.
·         Manage and communicate change order status to Project Team.
·         Support pre-construction and target GMP in accordance with outline spec and budget requirements.
·         Support establishment of GMP contract and all exhibits with input of team members as necessary.
·         Support approval of GC billings including monthly walks with architects and inspectors.
·         Support project turnover and transition to leasing operations with a goal to minimize impact on the management team.
Experience Required
2-5 years of experience in commercial construction, preferably with multifamily experience.
Self-motivated, team-oriented and strong time management skills to prioritize deadlines.
Ability to read, analyze, and interpret blueprints, building codes, specifications, and regulations.
Excellent writing and communication skills.
Familiarity with construction related software including Bluebeam, Microsoft Project, Procore, PlanGrid a plus.
Proficiency in Microsoft Office.
Proficiency in web-based meeting platforms including Microsoft Teams, GoToMeeting, Zoom, etc.
 
Education
Bachelor's Degree in Construction Management, Engineering, Architecture or other related field.
 
Great benefits including paid sick and vacation time, health, dental, vision and 401(k)
EEOC/DFWP
Email resume to calebkeenan@lecesse.com