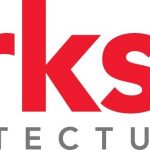 Website Kirksey Architecture
Kirksey is an architecture firm that values design that responds to the diversity of our client's needs with a passion for creating healthy, healing environments.
In addition to great design, hard work, and having fun in the process, Kirksey values the personal and professional development of each employee by supporting individual initiatives and ambition.   This empowerment, freedom, and entrepreneurial spirit supports long term careers at Kirksey.
Kirksey is looking for a Project Architect to join our Austin office with a minimum of 8 years' experience that includes, but is not limited to, healthcare environments.
You will work with project teams in Austin and Houston to develop solutions for inpatient and outpatient healthcare environments, where research, education and community project needs frequently have overlapping diverse areas of focus aligned with our client's greater healthcare needs. Kirksey utilizes BIM technology for design and documentation of all projects.  Proficiency in Revit is desired. Your ability to collaborate with a team is important since we work closely between both offices.