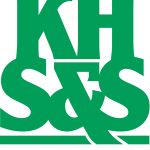 Website KHSSContractors KHS&S Contractors
We Don't Just Build. We Invent.
KHS&S is consistently ranked one of the largest specialty wall and ceiling contractor in the U.S. by Engineering News-Record. Founded in 1984, KHS&S has amassed an enviable portfolio of more than 5,000 casino resorts, hospitals, hotels, entertainment venues, retail facilities, theme parks, themed attractions and public works projects. We are growing and seeking an experienced full time Autocad/Revit/Navisworks Modeler for Tampa.
Position Summary
We are seeking an experienced AutoCAD/Revit/Navisworks professional with working knowledge of a variety of interior/exterior building products including themed work and prefabricated building systems. This position is very hands-on and requires a high level of proficiency in current versions of AutoCAD and Revit.
Position Requirements:
Two years of experience with AutoCad/Revit/Navisworks
Understand the drawing review process
Recognize dimensional conflicts and provide solutions
Visualize three-dimensionally
Capable of developing shop drawings from architectural design drawings
Must be a highly motivated and forward-thinking individual
Desired Skills
SketchUp experience
Technical college or bachelor's degree preferred
KHS&S Contractors offers a competitive compensation and benefits package, including medical (employee coverage 100% paid), dental and vision insurance, 401k plan, vacation/sick pay, & paid holidays. KHS&S Contractors is an Equal Employment Opportunity Employer.