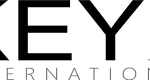 Website Key International
Real Estate Development & Investment Company
Responsibilities for Assistant Project / Construction Manager
·       Paid Internship or Full-Time position
·       Looking for a fast-paced, driven individual to work alongside the on-site project manager at a new hotel development located at Panama City Beach, FL.
·       Project is under construction with approximately 7 months remaining.
·       Responsibilities include: Assist PM, attend construction meetings, track the progress of activities, document, and perform weekly reports; prepare punch-out, and follow up. Liaise with General Contractor, vendors, and team members during the construction process.
·       Individual will report directly to the onsite Project Manager.