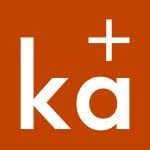 Website kasper architects + associates
good design = good business
kasper architects + associates is hiring, and wants you to be a part of our amazing team! Working and playing hard is the framework of our week and allows us to focus on the things that really matter! It is proven that we are not only great at architecture and design, but we value our team, community partners, and continue to build trust with our customers. Our talented team is second to none, and we believe that having an impactful office culture has contributed to our success! Are you ready for a new challenge?
This exciting opportunity with ka+ starts now!
Job description: Draftsperson
This opportunity is for someone who is eager to learn and works well in a collaborative environment. As a drafter, you will be part of our production team, and your passion for making detailed drawings will contribute to our high level of success. We are looking for someone who will take ownership with producing drawings and act as support for the project architect.
Experience: 0 – 5 years in architectural production and drafting
Education: high school and/or community college degree
Job Location: Jacksonville, FL
• BIM/Revit Modeling preferred
• 3D Rendering/Animation/Virtual Reality (VR) preferred
• Ability to complete a drawing set
• Competitive salary with full benefits
• Matching 401K offered