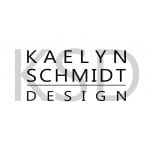 Website Kaelyn Schmidt Design
Coordinate with Lead Designer in preparing design drawings using Revit and Sketchup.
Assist Lead Designer with materials, finishes and product/vendor research and selections.
Create design boards using specified materials, furniture, fixtures and equipment using Photoshop and Power Point.
Create pricing spreadsheets and keep updated using Microsoft Excel.
Update and maintain selection sheets, design boards, and client folders.
Supervise project activities to ensure quality and timely delivery.
Maintain and organize the documentations for renovations and designs.
Order and return product selections if needed.
Pick up samples or materials, deliver to clients and jobsites.