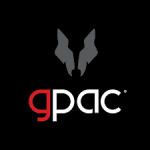 GPAC
Custom Luxury Home Builder
Description
•   Experience in Custom Home design principles highly preferred.
•   Knowledge with production drafting utilizing AutoCAD software 2016 or later.
•   Ability to modify existing plans, correct and update these plans to current standards and residential codes.
•   Generate construction documents from sketch or any draft provided.
•   Manage deadlines between multiple projects and responsible for completing the same.
•   Assist in updating, organizing and managing the CAD drawing files.
•   Knowledge of IRC, Local Codes and Ordinances is a plus.
•   Knowledge on Structural/Framing Planning is a plus.
•   Must be a team player with a positive attitude. On-time, professional and ready to work.
Qualifications
•   Please provide any sample works you have produced in your response
•   A brief CAD test will be required during the interview process.
•   Please, plan on at least one hour for the interview process.
Please carefully review the above position details and qualifications, prior to applying to this position.