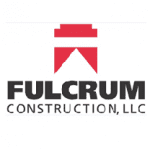 Website Fulcrum Construction LLC
Fulcrum Construction is a leading national general contractor focused on retail, restaurant, fuel station, distribution center and grocery construction. Our work includes new construction, remodels, rollouts, refreshes, tenant improvement and site work.
Major Work Area
Candidates will fill the position of Project Engineer supporting the project Superintendents on-site during the remodel of a large retail department store; primarily responsible for managing inventory (a major component of the project) and assisting Supers with various critical construction schedules and day-to-day tasks. This opportunity will provide a valuable boots-on-the ground behind the scenes look into the daily responsibilities and challenges that face the on-site team. You will get your hands dirty (so to speak). You will learn new skills. You will walk away with a new perspective on what it takes to get the job done!! Understanding what it takes to successfully manage projects on-site is key whether your future lies in managing on-site or project managing from a home office.
Job Description of the Intern
Tasks to include, but will not be limited to, tracking/managing all incoming and outgoing construction materials: delivery through disbursement, the organization/maintenance of the boneyard;  scheduling subcontractors & rental equipment: receiving, checking & verifying purchase order/delivery reports daily; attending project site meetings; updating plans in PlanGrid, maintaining punchlist, etc.
Training Period
Training to commence on the candidate's first day of work. Intern will be continually trained throughout the duration of the internship. Onboarding will occur virtually and potentially in person from one of the company's offices located in: Atlanta, GA; San Antonio, TX and Long Beach, CA. Intern will also participate in an interactive online training program that will be monitored by their supervisor/mentor.
Prior Experience Requirements
We prefer a candidate pursuing a degree in Construction Management, however a candidate pursuing a Civil Engineering or Construction Engineering degree will be considered.
Position pays $17-20 per hour
Minimum Qualification: Pursuing a BS or MS degree in above mentioned areas
Skills Needed for the Job
Skills preferred but not necessarily required are knowledge of Microsoft Office, inventory control, estimating, takeoffs, scheduling, some project management experience, and a professional demeanor including excellent written/verbal communication skills. Comfortable working on an active construction job site.
The intern will be located at the job site for the selected retail renovation project situated in Gainesville, FL. The project start date is January 31, 2022 and will last 15 weeks.
Fulcrum is aware that it may need to be flexible with Interns' work schedule to accommodate class and/or semester schedules, either to modify hours worked or to shorten the duration for the intern's involvement in the project.
Safety Concerns and Issues
The Candidates will be working primarily on the job sites. All required safety precautions will be enforced, including the requirement to wear PPE. The Candidates will be trained on all necessary safety requirements including appropriate COVID-19 protocols.
Method of Application (two options)
To apply, please send resume to Kate Bakon at kbakon@fulcrumconstruction.com or apply on Gator CareerLink to 'Project Engineer – Internship.' Please view posting on Gator CareerLink for a full list of task details. Ms. Bakon can be reached by phone at 678-872-7332.