Freelance
Full Time
Internship
Part Time
Temporary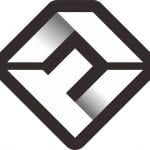 Website Form & Light Architects LLC
Boutique firm offering select clientele custom design solutions.
Form & Light Architects LLC (FLA)
Naples, Florida
Telecommute opportunity for right candidate, in-person candidates preferred. 
Pay based on experience and education.
The ideal candidate will be a licensed architect or non-licensed designer with professional experience and experience in Revit modeling clear construction drawings.  This candidate should have knowledge of all steps related to project completion and the ability to communicate with necessary people and consultants to ensure timely execution. This candidate should also be able to conduct regular quality assurance checks to ensure regulations, client requirements and FLA standards are being followed through out each phase of the project.
Personal Qualities required for success at FLA:
– Organized, meticulous, high producing, driven. 
– Broad interests and *independent* curiosities. 
-The ability to think critically and collaboratively about an issue at hand and then develop a competent solution in an *independent* and efficient way. 
– Ability to engage in high level *independent* thinking, problem solving and work.
Responsibilities
· Client and project management, scheduling, deadline coordination and management, quality control review of all materials coming out of FLA.
· Create BIM platformed plans and drawings which clearly outline the architectural design of the project
· Utilize knowledge of engineering, math, science and materials in order to create the ideal finished product for the client and climate
· Stay current on and education clients about advancements in building science and new material development for practical implementation in tropical environment.
· Conduct on site evaluations to ensure work complies with design intent.
· Collaborate with various teams to execute goals, schedules, and budgets.
Qualifications:
· Bachelor's degree in architecture, M.Arch/MASA preferred
· Minimum requirement: Bachelor's degree in aligned practice, Interior Design, Construction Management, Engineering.  Graduate Degree preferred.
· Professional work experience in Architect's Office or closely related practice.  Must have experience with production drafting standards and organization as well as specifications.
· Strong organizational, creative and presentation skills
Revit:
FLA is willing to train and aid in additional Revit skill building as required for the right candidate.  The right candidate will exhibit proficiency aligned with the appropriate standard of competence expected to be obtained from higher education Revit BIM course(s) and professional experience creating CD's in Revit.
Ideal candidate would be familiar with and/or easily trainable in Revit:
-Production modeling and annotation
-Parametric scheduling
-Mass modeling environment 
-Component > generic model and in-place mass modeling environment and scheduling capabilities  
-Family editing and creation 
-Solar analysis
-Ability to create parametric definitions for families preferred not required