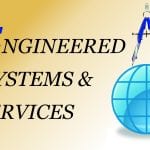 Engineered Systems & Services, LLC
Engineered Systems & Services, Inc. (ESS) is looking for an Architectural Historian to join the Cultural Resources Management team at Fort Benning, GA. Fort Benning has over 1,400 historic properties and 3 historic districts that are monitored and managed by this team.   This important work is an ongoing effort by the military to ensure compliance with Section 106 of the National Historic Preservation Act and to honor and learn about those people groups that went before us in the area encompassed by Fort Benning.
This position requires a graduate degree from an accredited college or university in American architectural history, preservation planning, or historic preservation, with a specialization in the evaluation of historic structures and features.   Professional experience applying theories, methods, and practices of Architectural History is preferred, but field work during education will also be considered.   Other requirements include a working knowledge of the Secretary of Interior Standards on the treatment of historic properties and their application and the ability to complete National Register documentation, survey reports, historic structure reports, and adaptive reuse plans.
Technical requirements include familiarity with the use of Geographic Information Systems (GIS) and the use of Microsoft Word, Excel, and Outlook, with the ability to routinely enter information into databases using Word, Excel, and other formats.  
Candidates will need to have proficient oral and written communication skills in the English language to not only professionally discuss historic properties, but for reports, presentations, and meetings. Because there will be occasional travel to sites and meetings, applicant must have a valid driver's license and a vehicle.  
Work will be performed on the premises of Fort Benning near Columbus, GA. Work hours will be from 8:00am to 4:30pm Monday through Friday. Applicants must be authorized to work in the United States and able to successfully pass a Federal security screening which may include disclosing personal information such as criminal, credit, residential, employment, social, and medical history. This position is immediately available for start of work.
Fort Benning adheres to COVID-19 precautions as required by the military, including, but not limited to, wearing masks, quarantining as warranted, and social distancing.
Salary range: $17.25 – $26.06 per hour. This is a full-time non-exempt position, under the Federal Service Contract Act (SCA) and as such, is governed by provisions in the SCA Handbook in conjunction with associated contract stipulations.   
Please send resumes and questions via email to:
KLogsdon@essengineers.com
Engineered Systems & Services, LLC
2950 Horizon Park Dr. Suite B
Suwanee, GA  30024
Attn:  Kris Logsdon (Office Administrator)
770-810-5700
Engineered Systems & Services, LLC is an equal opportunity employer with offices in Suwanee, GA. We provide consulting engineering and management services for our clients in local, state, and Federal government. We offer opportunities for employees to obtain a broad variety of skills and experiences in a fast-paced, but supportive environment. We value the long-term development of our employees and providing excellent services for our clients. Our benefits package includes medical, dental, and vision insurance along with 401-k retirement plans.