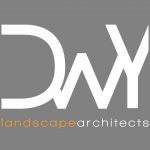 Website DWY Landscape Architects
DWY Landscape Architects
Founded in 1999, DWY Landscape Architects (DWY) is an award-winning boutique firm that focuses on residential (single and multi-family), hospitality, institutional, and commercial projects.
DWY is seeking an enthusiastic, conscientious, and self-motivated professional to join our team in downtown Sarasota, FL. The right individual will have 4-7 / 7-12 years' experience in either a landscape architectural or architectural firm and a deep understanding of the project process from concept to contract administration. Fantastic technical skills, a willingness to collaborate, and the belief that great design takes a team of talented and passionate people who care about everything they do are must-haves.
This opportunity requires good, demonstrated project management skills across a range of project sizes and types from initial concept through design development, permitting, construction documentation, and coordinating project implementation.
Required Qualifications
Experience with commercial and residential design
Proven experience preparing drawings and specifications from the schematic design stage through construction (preparation of documents for permit submittal and for bidding is essential)
Technical skills for design layout, grading, planting, and detailing of high-quality design projects
Proven ability managing and leading multiple concurrent projects of varying scales and complexity with the ability to communicate directly with clients and contractors
Excellent AutoCAD; Adobe Creative Cloud (Acrobat; Illustrator; InDesign; Photoshop); Microsoft Office (Excel; Word); and SketchUp skills
A degree from an accredited landscape architecture program
Lumion experience is a plus 
Licensure and LEED accreditation are a plus
At this time, our search is limited to US citizens or legal aliens with Green Cards able to work legally in the United States. We cannot sponsor candidates for H-1B visas.
Portfolio
Send your resume and a .pdf of your portfolio via email with the subject line "Landscape Architect" to info@dwyla.com. 
Your portfolio must be limited to 10MB and should include a range of documents that showcases your technical prowess and design aesthetic. CAD drawings are more important than hand sketches. NO phone calls, please.