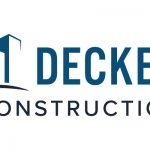 Website DECKER CONSTRUCTION
Construction Management firm based in Gainesville, FL.
Looking for a new job, or maybe your first job after college graduation? 
Decker Construction, formerly J. E. Decker Construction Group, is an established and well respected Construction Management firm based in Gainesville, FL. We have been "Building Traditions Since 1931"! We provide commercial construction services throughout the North Central Florida region, with plans to expand in to the Central Florida region.
Our mission is "BUILDING A BETTER QUALITY OF LIFE FOR EVERYONE WE SERVE".
Our firm is growing, and we are looking to bring new team members onboard.  We are currently interviewing for the following positions:
– Superintendent
– Assistant Superintendent
– Project Manager
– Assistant Project Manager
– Project Engineer
– Project Coordinator
If you or someone you know is interested, please get in touch with us!  We are a fun company to work with, and we offer complete and competitive compensation packages.  
Check us out at our new website ( deckercm.com ) for more information.  There is a tab where you can apply to join our team.  
Thanks and we look forward to meeting you!
Regards,
Chris Decker & Mike Calsam, Principals
Decker Construction