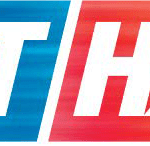 Website CT/HX
Cooling Towers and Heat Exchangers
Primary Job Description: Your primary job description is Outside Sales Representative
·      Develop new and maintain current customer base covering the South Florida region.
·      Develop and maintain 5 year planning with your customers to budget projected projects.
·      Perform equipment inspections of Cooling Towers and Heat Exchangers. Equipment is typically located outdoors on roofs and at grade and inspections require physical ability of sales representative to be able to climb, bend, squeeze and crawl to gain access. In some cases inspection will require the need to climb steep vertical ladders up to 20-30' tall.
·      Perform Estimates and write proposals based on inspections in appropriate time period to meet customer expectations
·      On award of new job, deliver all pertinent information to Purchasing and Operation Managers for material procurement and job coordination.
·      Post job follow-up with customers to determine success of project and customer satisfaction.
·      Payment collection. In some cases communications with customers will be necessary for collection process.