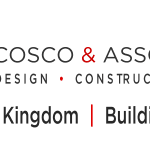 Website Cosco & Associates, Inc.
Cosco & Associates is a well established design/build firm on the leading edge of the design and construction of churches and ministry related facilities with a nationwide client base. You have the opportunity to work on the design of a wide variety of project types including worship centers, education buildings, schools, gathering spaces, cafes, and recreational facilities just to name a few.
As a designer at Cosco, you'll be involved in the design process from initial ideas through the completion of construction. Your job responsibilities will be challenging and fulfilling as you engage with clients and consultants on multiple projects through all phases of design including scheduling, contract negotiation, concept development, construction documentation, and construction administration. All of our projects are designed and documented in Autodesk Revit and we make frequent use of Microsoft Office, Adobe Acrobat, and Adobe Photoshop; proficiency in these applications is a plus.
Because our design division is based in Crestview, Florida, you'll be less than an hour from the white sand beaches of the Florida gulf coast and within driving distance of Pensacola and Destin. Our community is known for its family friendliness and boasts of school districts ranked among the highest in the state.
As part of our core values, we strive to provide our clients with a great design and building experience and provide a great work environment through a unified team. Cosco offers paid time off, full major medical coverage for you and your dependents, dental coverage, as well as time off during the week of Christmas in addition to standard paid time off.
Please reply to this post to set up a phone interview which would then be followed by an interview at our office in Crestview. We will take care of transportation for that interview. We look forward to hearing from you.