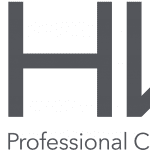 Website CHW PC
LANDSCAPE ARCHITECT
Company Name: CHW Professional Consultants
Location:  Gainesville, Jacksonville or Ocala, FL
                    *Gainesville location preferred*
Position Title: Landscape Architect
Job Type: Full-Time
Industry: Landscape Architecture
Min Education: BLA or MLA Landscape Architecture
Min Experience: 2-4 Years / Mid-Level
Required Travel:  0-10%
For over 30 years, CHW has been transforming communities through positive change, concept to construction.  CHW is an experienced professional consulting firm built around a team of land planners, urban designers, landscape architects, land surveyors, civil engineers, and construction engineering inspectors and administrators.
We are looking for a Landscape Architect to support the Design group in design, plan production, graphics presentation, construction documentation, and construction administration. We work in a studio atmosphere where collaboration, flexibility, and self-motivation are important.  We also place great importance on our core company values of integrity, excellence, responsibility, stewardship, and dedication while being passionate client advocates dedicated to improving and growing communities. 
Main Responsibilities:
Excellent organization skills
Excellent communication skills
Prioritization and time management skills
Able to work without close supervision and in a team environment
Proficient working knowledge of the following software:
AutoCAD, Land-FX, Adobe, Creative Suite, 3D Modeling software like Sketch Up and Lumion, Bluebeam
Microsoft Office
Education, experience, licensure, and skills
Bachelor or Master of Landscape Architecture (BLA/MLA) degree from an accredited program
Licensed Landscape Architect in the State of Florida or actively pursuing licensure
Strong computer and hand graphic skills as well as proficiency in software programs relevant to the industry 
Must have: Resume and Portfolio
Strongly encouraged: Cover letter
CHW Benefits & Perks:
Competitive compensation package
Medical, Dental, & Vision coverage options
Company furnished life insurance and long-term disability insurance
Variety of voluntary benefit options
401(k) Plan and Match
PTO programs (personal, sick & holiday)
Professional development and career growth opportunities
Half Day Fridays
Free coffee & drinks in lunchroom
Profit Sharing
Community Involvement 
Passion. Empowers. Progress. At CHW, it is our desire to work with passionate, progressive talent to ensure the highest quality of services to our clients. As a full-service firm, we utilize a team approach that involves all disciplines. We present both a creative and technical approach to the delivery of our projects. But there is more to working with CHW: optimism, energy, and confidence. Whether you are an experienced professional or a recent graduate, you will have the chance to collaborate with the best and brightest in the industry, while working on a portfolio of innovative and challenging projects, ones to be proud of. With a sharp mind, you can go far. But if your heart is in the right place too, you are unstoppable. That is how we define passion. It is advocating for our clients, our community, and each other that spurs growth and allows everyone to move forward.
CHW Embraces Diversity.  We believe in creating an inclusive environment and it's an essential part of our culture.  We're committed to implementing our Diversity Policy and we expect all employees to treat each other equally, honestly and with respect.