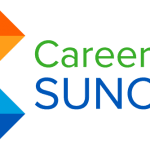 Website CareerSourceSC CareerSource Suncoast
Workforce Development Board for Sarasota/Manatee counties
Landscape Designer
Compensation: $ Depends on Experience, will discuss with applicant
Benefits Offered:
• Health insurance
• Dental insurance
• Life insurance
• Paid time off
• Referral program
• Vision insurance
Description
A Landscape Designer position is to generate business, create and sell aesthetically pleasing landscape designs, provide superior customer service all while representing yourself and the company in a professional manner.
Major Duties and Responsibilities
• Visit job sites for measurements, note-taking and photos to be used in the design
  process.
• Create professional landscape, hardscape, drainage, irrigation and lighting plans in  
  CAD (experience with DynaScape is preferred).
• Present & sell design(s) and proposal to clients (homeowners, associations, builders).
• Process internal paperwork with detail and accuracy for installation.
• Oversee installations to ensure accuracy and customer satisfaction.
• Maintain customer relations through communication during design, installation and post-  installation.
• Networking to generate new leads and opportunities.
• Produce and maintain reports for internal management.
Minimum Skills and Abilities
• Proficiency with CAD software (DynaScape preferred) and ability to learn and manage 
  software for everyday use.
• Exceptional and persuasive communication skills.
• Sales experience preferred
• Microsoft Office Suite
Minimum Education and Experience
• Minimum of Associates degree in horticulture, landscape or related field. Bachelor's 
  degree in landscape architecture preferred.
• 1-3 years in the landscape field with knowledge of plant material within climate zones
  8-10.
Additional Details
• Will perform drug, background and reference checks.