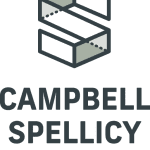 Website Campbell Spellicy Engineering, Inc.
Specializing in commercial renovation and new construction
Campbell Spellicy Engineering is seeking a candidate for our 2022 Spring Internship Program. This is a paid position that requires a minimum commitment of 12 hours per week, with a beginning date of January 18 and an end date of April 15, 2022.
The selected candidate will perform a variety of duties and receive hands on training from our talented team of designers and professional engineers.
Qualifications are as follows:
·         Enrolled in a 2 or 4 year degree or equivalent certification program with a focus on
          electrical engineering or construction science
·         CAD experience preferred
Candidates will also possess:
·         Interpersonal communication skills
·         Willingness to learn
·         Desire to serve others and work with humility for a larger cause