Full Time
Internship
Part Time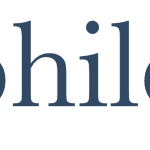 Website bhild
And then we bhild
Here at bhild.com, we are providing an innovative solution to the home service industry. bhild (bild) is a multi sided early stage startup business platform that enables tradesman to work in related construction services through the advisement of project managers. Clients, either residential or commercial, receive detailed follow up information throughout the project and assurance that the job will be completed. All managed directly through Mobile Application (beta).
Job Description
As Junior Project Manager you'll be responsible for aiding in the creating, setting, planning, overseeing and leading projects from ideation through to completion. This is role requires interaction with a range of internal and external members, and managing several moving project parts simultaneously. An ideal Junior Project Manager job description should capture the nuances and variation of this role, seeking multi-skilled and highly capable candidates.
Responsibilities
The Junior PM role focuses on completing a project as efficiently and promptly as possible, expect to see any of the following duties and responsibilities in a Junior Project Manager job description:
·       Providing initial consultation with upcoming clients.
·       Creating Sales Proposals and sending to clients.
·       Leading project planning sessions.
·       Coordinating with staff, contractors and manufactures
·       Managing & ensuring project progress and adapt work as required to meet deadlines
·       Managing relationships with clients and contractors
·       Overseeing all incoming and outgoing project documentation
·       Designing risk mitigation plan
·       Conducting project review and creating detailed reports for executive staff
·       Optimizing and improving processes and the overall approach where necessary
·       Securing growth opportunities and initiating new projects
·       Writing of RFP's
Qualifications
·       1+ Years in Sales
·       Written ,verbal, creative communication skills
·       Capacity to manage high stress situations
·       Ability to multi-task and manage various project elements simultaneously
·       Attention to detail
·       Conflict resolution skills
·       Ideally a candidate with employment after internship
Additional Information
·       Starting pay starts at $13 per hour and will re-evaluate performance within 30  days.
·       Ability to work from our office located at UF Innovate (24-hour access) and occasional instances remotely. 
·       Hours per week  minimum of 10 hours