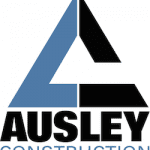 Website Ausley Construction
Our company has been in business for over 60 years and is looking for construction superintendents that can help continue the long-term vision of the company. Candidates must have a minimum of 3 years' experience in a supervisory role overseeing all aspects of commercial construction projects. Project costs range between 10 to 50 million dollars.
Responsibilities include assisting the Superintendent with the following:
Coordinating/scheduling subcontractors, quality control, handle all inspections, making sure all specifications are being met, jobsite safety, and various other types of supervisory duties. Must be well organized, a strong communicator, able to work well with people, excellent coordinator, and able to manage all quality control measures.
This is a full-time position with great benefits at a stable company with a long-term perspective.
Job Type: Full-time
Pay: TBD