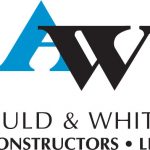 Website Auld & White Constructors, LLC
Building your future
Are you an experienced Commercial Construction Project Manager who's tired of travelling?
If you answered "YES", Auld & White Constructors might be the firm for you!
Auld & White provides innovative new construction and renovation services in the commercial, healthcare and public sectors throughout Northeast Florida. Over the last 34 years, we've established a reputation for professional project management, quality and timely performance, resulting in significant repeat business.
Auld & White is seeking a Commercial Construction Project Manager with a minimum of seven years' experience. General responsibilities include the overall management of commercial construction projects.