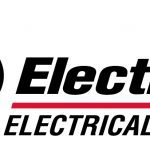 Website Ace Electric Inc. Ace Electric Inc.
Ace Electric Inc.
General Summary: 
The Revit Modeler will use Revit software to provide support to Electrical Designers, Engineers, and Project Supervision by preparing 2-D and 3-D detail drawings along with 3-D models to include all views and dimensions necessary for fabrication and construction. Make copies of drawings and maintain information regarding changes to database. Make simple decisions but refers most questions/problems to Electrical Designers, Engineers or Supervisor. Familiarity of Revit software.
Preferred Job Skills:
Familiarity and knowledge of the National Electrical Code (NEC) and application of the NEC into electrical design documents.  Ability to create and maintain productive relationships with employees, clients and vendors. Possesses basic math skills, dependable transportation and a willingness to commute to remote job sites as needed. Must possess effective communication skills. Proficient in Microsoft Word and Excel. Must have experience or ability to become proficient in Autodesk Revit and Navisworks Manage. Needs solid understanding of drafting techniques and familiarity with engineering terminology. Requires mechanical aptitude with ability to complete basic mathematical calculations.