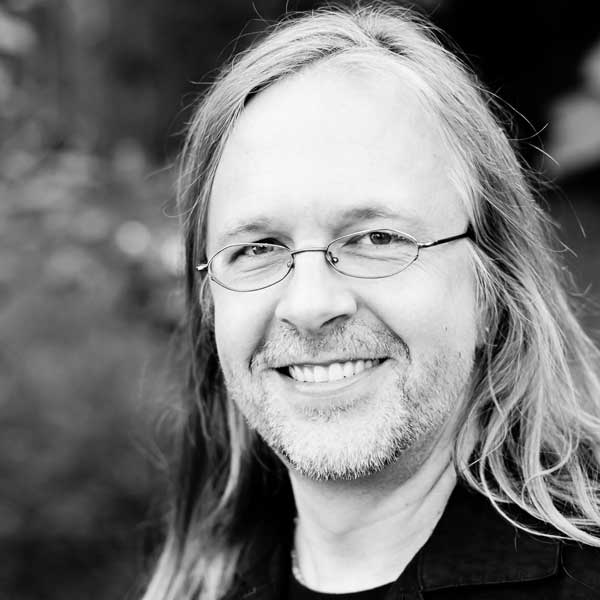 John Maze
Master of Architecture, Arizona State University, Highest Distinction
Bachelor of Science, University of Virginia
John Maze is an Associate Professor and former Assistant Director of the University of Florida School of Architecture where he teaches design and humanities. During his twenty years at the University of Florida and previous time at The University of Virginia, he has authored four required digital architecture and design courses, two University Humanities courses – ARC1000 Architecture + Humanity and IDS2935 Places and Spaces – which is also a University International Quest 1 course. Maze served on the development and oversight team responsible for another University Humanities Quest 1 freshman course: What is the Good Life. He has taught design studios at all levels as well as collaborated in interdisciplinary graduate seminars as affiliate faculty with the Digital Worlds Institute.
His research focuses on the digital interface and its role in the architectural design process. He has written numerous publications on the relationship between architecture and music, a common theme throughout his pedagogy. He has funded research studying Building Information Modeling technology, advanced modeling and animation, and has developed an online database of texture maps with the help of the Office of Academic Technology. In 2004 through 2006, Maze collaborated with Dr. Robert Ferl and Dr. Anna-Lisa Paul of the NASA-sponsored center at the University of Florida, Space Agriculture and Biotechnology Research and Education to model and visualize modular greenhouse prototypes for lunar and Martian exploration. John Maze is also an award-winning multi-instrumentalist currently playing with Irish recording artists An Triur, acoustic Americana quartet Lucky Us, and formerly In Crisis who performed three times at Gator Growl. John has performed twice as a guest of the Chieftains during their visits to the Phillips Center, and for over a decade has led Commencement exercises for the College of Design, Construction & Planning as the bagpiper. In the fall of 2019, Maze soloed with the Pride of the Sunshine State, Fighting Gators Marching Band at halftime during the Vanderbilt Game's Veteran's Day tribute.
His professional work includes PA Award winning projects with Eisenman Architects and Roto Architects, as well as projects with Taliesin Architects. He was instrumental in integrating
architectural computing and design both at Eisenman Architects and Roto, who previously did the majority of their work with traditional media types. John Maze received his Bachelor of
Science in architecture from The University of Virginia, and his Master of Architecture with Highest Distinction from Arizona State University. His research with the Pima Maricopa tribes of Arizona won him the thesis prize in 1996.