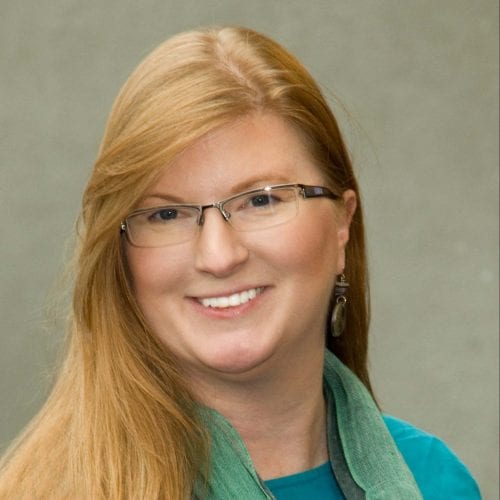 Lisa Platt
Department of Interior Design, Florida Institute for Built Environment Resilience (FIBER)
Savannah College of Art and Design, BA
Kansas State University, MS
State University of New York at Binghamton, Ph.D.
Dr. Lisa Platt is the Interior Design department faculty and research representative for the University of Florida's College of Design Construction and Planning Florida Institute for Built Environment Resilience (FIBER). Her work in research, student mentoring, and teaching is driven by the concept of designing and building proactively adaptive and human-centered environmental systems. Her career in healthcare design and systems improvement analysis has been to discover ways thoughtfully applied translational research can elicit practical innovation for improving human and system resilience. Her experience as a licensed Interior Designer and operations systems analyst has allowed her to collaborate with quality, health, safety, and environment management teams in high-risk industries in the U.S. and internationally. She has also had the benefit of being able to work with health system patients, rehabilitation, and long-term care resident groups around the world seeking ways to use human-centered design for improving individual and population health, safety, and wellbeing.
Dr. Platt's current research focus is on using Artificial Intelligence and Human Factors for integrating Prevention through Design in healthcare environments. The primary purpose of this study is to explore potentials that predictive Systems Science and Engineering approaches have in informing reliable risk moderation and resilience optimization strategies for environment of care planning paradigms successful in moderating outside design basis system hazards.
Dr. Platt currently teaches the undergraduate Interior Finishes and Materials course and the DCP Doctoral Core 4 seminar focusing on assisting Ph.D. students in dissertation research conceptualization, writing, and leveraging for employment opportunities. She is also currently in the process of developing a graduate-level course for using applied quantitative methods and machine learning for design research.
Her educational background includes a Bachelor of Arts in Interior Design, a Master of Science in Psychology, and a Ph.D. in Systems Science with a focus in Health Systems Engineering.