2021 Florida APA Conference:
UF Speaker Sessions
Check out the variety of conference sessions this year featuring UF's urban planning alum!
AICP Exam Preparation Seminar
Chopin
Nancy Stroud FAICP, Henry Bittaker FAICP, Susan Coughanour FAICP
Planning Tools Training
Windsor-Sandringham
Zhaohui Jennifer Fu, Alex Bell, Jennifer Posner, Robin Bachin PhD, Jeannine Gaslonde El, Jorge Barrios PE, Tyrone Scorsone, Elizabeth Rockwell, Jerry H Bell AICP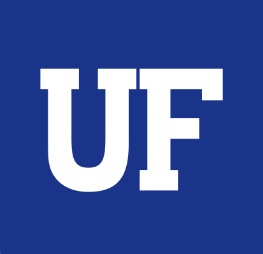 Planning Officials Training
Brickell

Equity, Diversity, and Inclusivity Training
Windsor-Sandringham
Dan Kirby FAICP FAIA, Claudia Contreras, Alison Stettner AICP, Maribel Feliciano AICP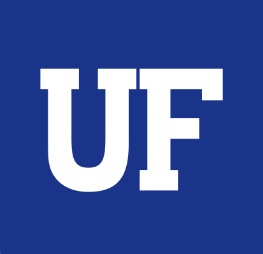 The Underline: Revitalizing Communities Through Green Infrastructure
Biscayne
Juan Mullerat, Meg Daly, Isabel Castillo ASLA, Steven J Wernick AICP Esq

Annual Meeting
Windsor-Sandringham


Opening Reception
Hotel – Skylawn


Opening Plenary & Project Awards
Grand Ballroom
Akisa Omulepu
Re-Imagining the Post-Pandemic Economic Future of Florida
Chopin
Kerry Fang PhD, Yijia Wen, Samuel Staley PhD, Chris Spencer
Telecommuting in Miami-Dade County, TPO Study and Pilot Program Implementation
Windsor-Sandringham
Aileen Bouclé AICP, Jeremy Mullings AICP, Tewari Edmonson
Women in Planning: Breaking the Glass Ceiling
Brickell
Honorable Daniella Levine Cava, Aileen Bouclé AICP
Resilient Community Infrastructure
Trade
James Paulmann FAICP, Cyrena Chiles Eitler AICP, Hardeep Anand PE ENV SP, Dan Grandal PE CFM LEED AP
Moving Beyond Privilege Toward Inclusivity: The Ethics of Inclusion
Biscayne
Jim Barnes AICP CEP, Jill Quigley AICP, Bob Cambric, Roxann Read AICP CFM, Alissa Barber Torres FAICP PhD CLTD
Women-Owned Business: Setbacks, Lessons Learned, and Rewards
Windsor-Sandringham
Yexsy Schomberg, Thuy Turner AICP LEED AP BDC, Allara Mills Gutcher AICP
Let's Taco'Bout Planning: Insight into the Typical Work Day of Practicing Planners
Brickell
Jarrell Smith, Felicia Hutchinson, Sofia Garantiva AICP, Yash Nagal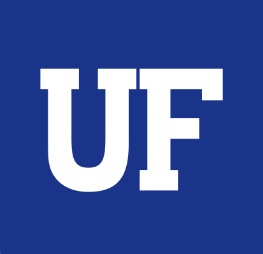 Uncomfortable Conversations: Getting Comfortable with the Uncomfortable
Biscayne
Mitchell Silver FAICP, Jim Barnes AICP CEP
Metrics of Mixed-Use for Effective Transportation Systems
Brickell
Clyde Dulin AICP, Michelle Arnold, David Farmer AICP PE
Planning Strategies to Advance Equity and Integration in Schools and Communities
Chopin
Saralee Morrissey FAICP, Nilgün Kamp AICP, Amber Dickerson AICP, Evonne Alvarez Ph.D., Lisa Wight
Beyond Nondiscrimination: Seeking Transportation and Land Use Equity Through Community Leadership
Windsor-Sandringham
Pamela Gomez, Joshua Barber MURP, Dayna Lazarus MURP, Gil Martinez
The Sentinel Landscape Partnership
Trade
Jennifer Codo Salisbury AICP MPA, Charles Buck MacLaughlin Ret Lt Col USAF, Carlton Ward Jr, Hilary Swain Ph.D.
Miami 21: A City in Evolution
Biscayne
Francisco Garcia, Ana Gelabert-Sanchez AICP LF, Juan Mullerat, Manny Diaz
Bringing Planning and Preservation Together
Biscayne
Sarah Miller MA RPA, Ennis Davis AICP, Scot French PhD, Adrienne Burke AICP Esq.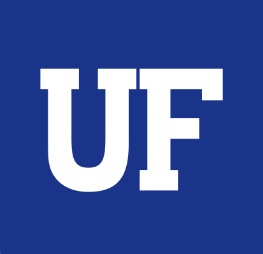 There's Something about Sanford: Resilience of People, Prosperity and Place
Brickell
Michelle Morrison, Venise White MPH MHPE, Luis Nieves-Ruiz AICP, Norton N Bonaparte Jr
Success Stories in Community Redevelopment: Public/Private Partnerships and the Disposition of Distressed Public Assets
Chopin
Wes McCurry, Shyanne Harnage, Christopher Roog, Kim DeLaney Ph.D.
No More Musical Chairs Nor Snatching Seats: Effective Strategies for LGBTQ+ Inclusion
Trade
Bob Cambric, Ian Siljestrom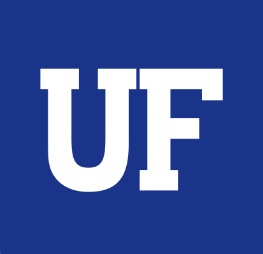 Municipal and county Perspectives: Moving the Needle on Pedestrian Safety
Windsor-Sandringham
Lisa Maack, John Patrick AICP, Rafael Casals ICMA CM CFM, Thamara Labrousse, Jose Gonzalez P.E.
Equity, Diversity, and Inclusion (EDI) Forum
Windsor-Sandringham
Justin Hannah AICP, John W Cooper, Alissa Barber Torres FAICP PhD CLTD, Lara Bouck AICP PE
Using Moratoriums to Shape Planning Policy
Chopin
Jay Collins AICP, Taryn Sabia Ed M M Arch MUCD, Jared Schneider AICP CNU A, Johanna Lungdren AICP, Melissa Zornitta AICP
Linking Law Resilience Planning and the CRS Program
Biscayne
Lori Lehr, Jennifer Jurado PhD, Erin Deady AICP, Rhonda Haag
Planning for Changing Urban Mobility with Different Government Agencies: The Sarasota Case Study
Brickell
Bessie Reina CNU A, Jason Collins AICP PhD PE, Colleen McGue AICP, Paula Wiggins PE MBA
Supporting Lower Income and Minority Homeowners Through Innovative Financing and Public-Private Partnerships
Trade
Doug Coward, Bob Cambric, Duanne Andrade
SMART Planning: Land Use and Transportation Considerations to Promote Access to the Community
Biscayne
Kimberly Brown AICP, Maria Bendfeldt APA, Jie Bian PhD, Joseph Corradino AICP, Maria Teresita Vilches-Landa P.E.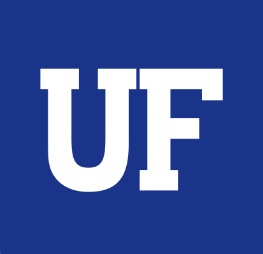 No Person Left Behind, Truly Inclusive Design
Brickell
Wiatt Bowers AICP, Heidi Johnson Wright JD, Steve Wright, David Haight FAICP AP ND
Comprehensive Planning for Clean Water: Resources, Strategies, and Lessons Learned
Trade
Kevin Moran PE, Cara Woods Serra AICP CFM, Maya Burke, Melissa Dickens AICP
DCEs: More than a Requirement
Windsor-Sandringham
Terry Watson, Jill Quigley AICP, Juan Mullerat, Laura Everitt AICP Esq
Public Outreach During COVID-19 and Beyond: Closing the Digital Divide
Chopin
Justin Hannah AICP, Elizabeth Rockwell, Amy Elmore, Jennifer Stults AICP CTP CPM FCCM
Planners as Expert Witnesses
Biscayne
Allara Mills Gutcher AICP, David Theriaque Esq.
'Outside of the Box' Planning Considerations when Regulating Short Term Rentals
Brickell
Scarlet Hammons AICP CTP, Jorge Camejo, Victoria O'Connell, Claudia Hasbun AICP
EDI + Resilience = 3 Case Studies
Chopin
Anne DeBoer, Alissa Farina, Deanna Weber RLA LEED AP ENVISION SP, Nicole Dufva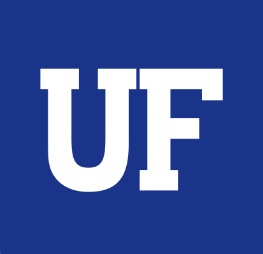 Neighborhood Public Safety initiative: A Collaborative Approach to Safer Neighborhoods and Community Revitalization
Trade
Wileen Footman, John Baker, Leann Watts Williams MPA CPM
The Importance of Integrating Micromobility and Autonomous Vehicle (AV) Technology
Windsor-Sandringham
Angel Diaz CAPP, Lisa Nisenson, Tom Hoban, Leo Vera, Corey Clothier
Keynote Lunch
Grand Ballroom
Gerdo Aquino
2020 Census: Reviewing and Addressing Discrepancies
Brickell
Sarah Kisner, Andre Anderson AICP, David Farmer AICP PE
Project Phoenix 2.0: The Recovery – A Hurricane Simulation for Small Businesses & Emoergency Management Agencies
Windsor-Sandringham
Randy Deshazo, Beau Giles, Benny St John, Sarah Vitale AICP
The Urban Melting Pot: Celebrating Diversity in Multicultural Neighborhoods
Biscayne
Kevin Crowder, Juan Mullerat, Charita Allen
Transit Transformation: From Operators to Mobility Integrators
Trade
Frederick Jones AICP, Tara Crawford AICP, James Rinehart, Khalilah Ffrench
Age-Friendly Streets, Improving Safety and Minimizing Crashes Around Senior Living Facilities
Chopin
Benazir Portal PE PTOE RSP IMSA II, Laura Cantwell, Isabel Rovira, Alison Stettner AICP, Kevin Walford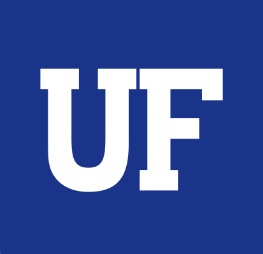 Modeling Innovations: How to Address Disruptions from COVID-19 to Emerging Technology Trends
Windosr-Sandringham
Andrew Velasquez PE PTOE, Kierra Zuokemefa MSP, Alejandro Casa Valencia AICP, Cesar Segovia AICP, Barbara Davis AICP MBA
Pink Tape: Code Hacks, Leveraging Cash, and Forging Relationships to Build Missing Middle and Affordable Housing
Biscayne
Ali Ankudowich AICP, Sarah Combs, Jake Zumamon, Catherine Hartley AICP CNU a
Trails: Beyond Recreation
Trade
Ken Bryan, Sarah Kraum, Vane (V) Christiansen MSP, Luis Nieves-Ruiz AICP, Eddy Galino AICP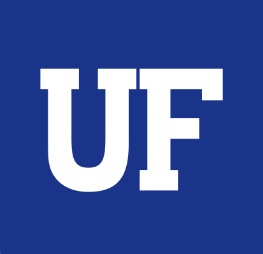 North Star Legacy Communities: Preserving African American Heritage and Community Resilience Through Participatory Planning
Chopin
April Jackson PhD, Sandra Thompson EdD, Dennis Smith AICP, Eugene Pittman, Simone Burns
Regional Planning Discussion with the Southeast Florida Transportation Council
Brickell
Greg Stuart, Aileen Bouclé AICP, Nick Uhren PE
A Place for Everyone: How the Broward MPO is Addressing Equity in Everyday Decision Making
Windsor-Sandringham
Erica Lychak
Exactions Toolbox: From Dedications to Development Fees, a Legal Primer
Chopin
Vinette Godelia Esq, Robert Volpe Esq, Robert Lincoln Esq
2021 Ethics Cases of the Year
Biscayne
Merle Bishop FAICP, Valerie Hubbard FAICP, Silvia Vargas FAICP, Mary Kay Peck Delk FAICP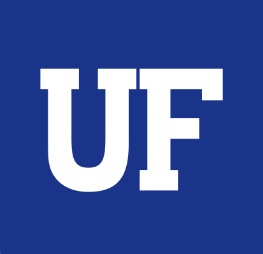 Planning with Wildlife Corridors in Mind
Trade
Nicole Brand, Jason Lauritsen
From Walmart to Walkability
Brickell
Paula McMichael AICP, Jacqueline Genson AICP, John Dulmer AICP, Robert Mulhere FAICP
Our Cities Post-Pandemic Reality: How Land Use and Design are Defining our "New Normal"
Brickell
William Waters AIA NCARB LEED AP BD+C ID SEED, Anthea Gianniotes AICP, Charles Wu AICP CUD CNU A LEED AP BD C NC CLSSGS, Erin Sita AICP, Nilsa Zacarias AICP
Heartland 2060: Re-Visioning in Cloudy Weather
Windsor-Sandringham
John Kaliski, Brenda Torres, Beneshea Frazier, Pat Steed
Statewide Regional Evauation Study: Technologies for the Future
Chopin
Tara McCue AICP, Brenda Suprenant, Beth Payne AICP, Jason Evans Ph.D.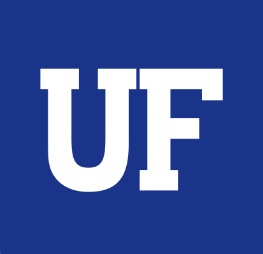 Planning for Equitable Redevelopment
Trade
Clarence Woods, James Carras EDFP
Florida: The T.O.D State
Biscayne
Steve Schukraft AICP, Maria Bendfeldt APA, Andrew Georgiadis LEED AP, Kim DeLaney Ph.D.
The Ethics of Equity
Chopin
Susan Wood FAICP, Silvia Vargas FAICP, Mary Kay Peck Delk FAICP
Litigation in a Post-COVID World
Biscayne
Carly Schrader Esq, Erin Tilton Esq, Tina Ekblad AICP
Back in the Spotlight: Private Property Rights Issues and Litigation
Brickell
Nancy Stroud FAICP, Susan Trevarthen FAICP, Alicia Gonzalez, David Theriaque Esq.
Creating Compelling Mobility Choices for Resort Destinations
Trade
Bessie Reina CNU A, Frank Domingo PE, Sumeet Kishnani PE PTOE, Mark Lyons CAPP
Learning from the Past: Using Historic Preservation Tools to Enhance Zoning Codes and Planning Administration
Windsor-Sandringham
Camila Zablah, Ramon Trias AICP AIA PhD, Megan McLaughlin AICP
Policy Implementation and Planning: A Panel Discussion on Perspectives from Elected Officials
Grand Ballroom
Brandi Gabbard, Mayra Uribe, Oliver G Gilbert III, Liz Alpert, Aileen Bouclé AICP