URP Remembers Earl Starnes
Earl Starnes was faculty at the University of Florida from 1976 – 1993. Starnes was a founding father of UF's Department of Urban and Regional Planning, serving as chair from 1976 – 1989.
Professors Christopher Silver, Earl Starnes, and Richard Schneider
On August 30, 2021, Earl Starnes passed away. He was an integral part in the the planning community in Florida and he will be sorely missed.
In 1972, under Govern Ruben Askew, Florida's Division of State Planning was created with the state's Department of Administration. To staff this new office, Askew appointed Earl Starnes, a practicing architect from South Florida who initially left private practice to work on public transit issues and to pursue his passion for environmental preservation through public policy. This was the beginning of a public service career that led to his recruitment to chair the newly created Department of Urban and Regional Planning at the University of Florida. In that capacity, Starnes assembled a faculty several who had helped to orchestrate Florida's "quiet revolution" in land planning to a model of "growth management." Starnes, along with colleagues Carl Feiss, Ernest Bartley and John Alexander, brought the vision of growth management planning to the students at UF. For Starnes, it was especially gratifying to head the new planning program in the School of Architecture at UF where he began his professional education as a student of architecture nearly three decades earlier.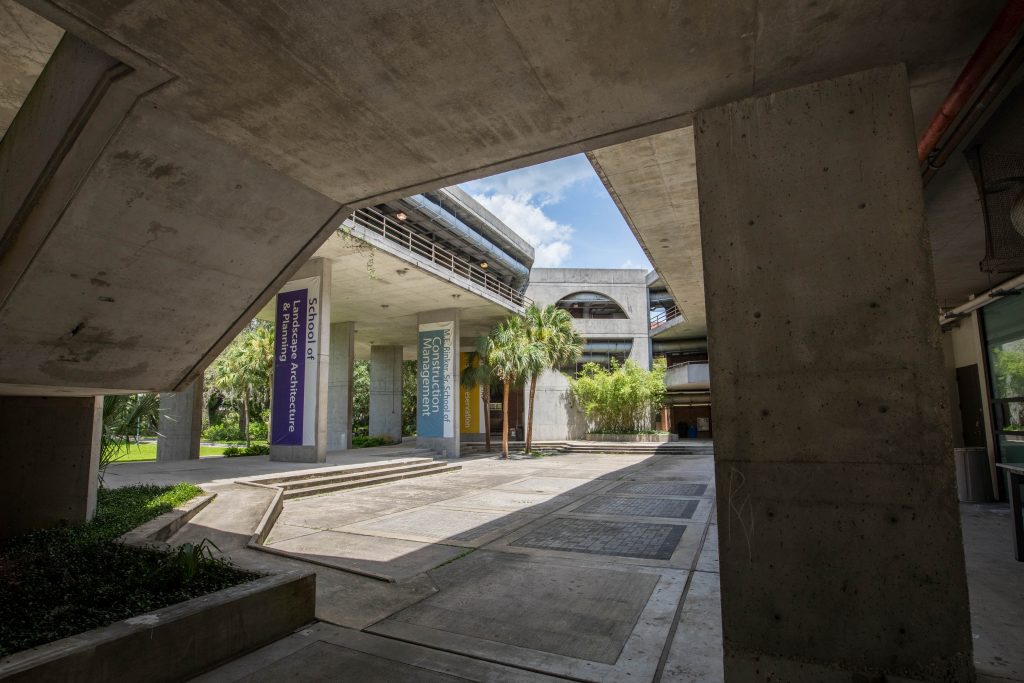 Starnes' return to UF, and road he traveled from architect to planning educator and future Fellow in the American Institute of Certified Planners, reflects a not uncommon process of transformation at a time when planning education drew its faculty largely from other related fields, including architecture, landscape architecture, engineering and law. Starnes grew up in Winter Haven among the orange groves of Central Florida. As he recounted in an interview with Cynthia Barnett, his interest in architecture stemmed from a desire to build things, beginning with a boat he constructed as a teenager and successfully launched on Lake Howard in Winter Haven. He then built a chicken house to support his money making project raising chickens to "roaster size" to sell to the local markets, including the Piggly Wiggly that George Jenkins converted to a Publix. Starnes graduated from Winter Haven High School in 1944 and like so many, joined the service. Following a tour of duty with the Coast Guard cruising the Pacific to pick up soldiers who participated in World War II, he enrolled in college, first at
Florida Southern and then in UF's architecture program in 1949. There he studied under modernist Cle Rose, the Harvard-trained disciple of Walter Gropius. During the time he was in the architecture program, the architecture program offered a planning concentration but he did not have the opportunity to take any of these classes prior to graduating in 1951. He took his architecture training to South Florida to practice with a variety of small firms as a draftsman, used those experiences to gain entry into the Florida registry for architects, and joined the firm of Alfred B. Parker, based in Coconut Grove. Parker, whose Frank Lloyd Wright-inspired modernism gained him a national reputation, wanted to know just one thing about the newly-minted architect Starnes during the interview for the job: "Can you build stuff?" The young UF graduate wisely and honestly answered in the affirmative and joined Parker's firm. Later he was lured away by a Miami-based firm led by Rufus Nims, and, as he remembered, without provoking Parker's ire. During Starnes' tenure with Nims, the firm became the national architect for the Howard Johnson franchise (does that possible explain the "orange" roofs) and Starnes traveled the country designing and building their iconic commercial structures. Finally, he went out on his own in the early 1960s with partner Joseph Rensler (a fellow UF graduate) and set up a practice in the Douglas Entrance Building in Coral Gables. In 1963, he was elected President of the South Florida AIA and in that capacity began to attend Miami-Dade County Commission meetings to better understand the land use and regulatory sides of the work he was doing in building. He ran for and won a seat on the County Commission in 1964, a period during which, as Starnes reflected, Miami's local government leadership embraced some of the most progressive policies of that era. For example, Miami-Dade County enacted the nation's first open housing law, added seat belt requirements for local auto dealers, and supported designation of vast tracts of potentially lucrative but environmentally sensitive tracts of land off limited for development. One of these tracts of land, an island in Biscayne Bay, was not allowed to construct a causeway from the land side (the causeway was mysteriously erased from the development proposal) and as a result the land became part of South Biscayne National Park.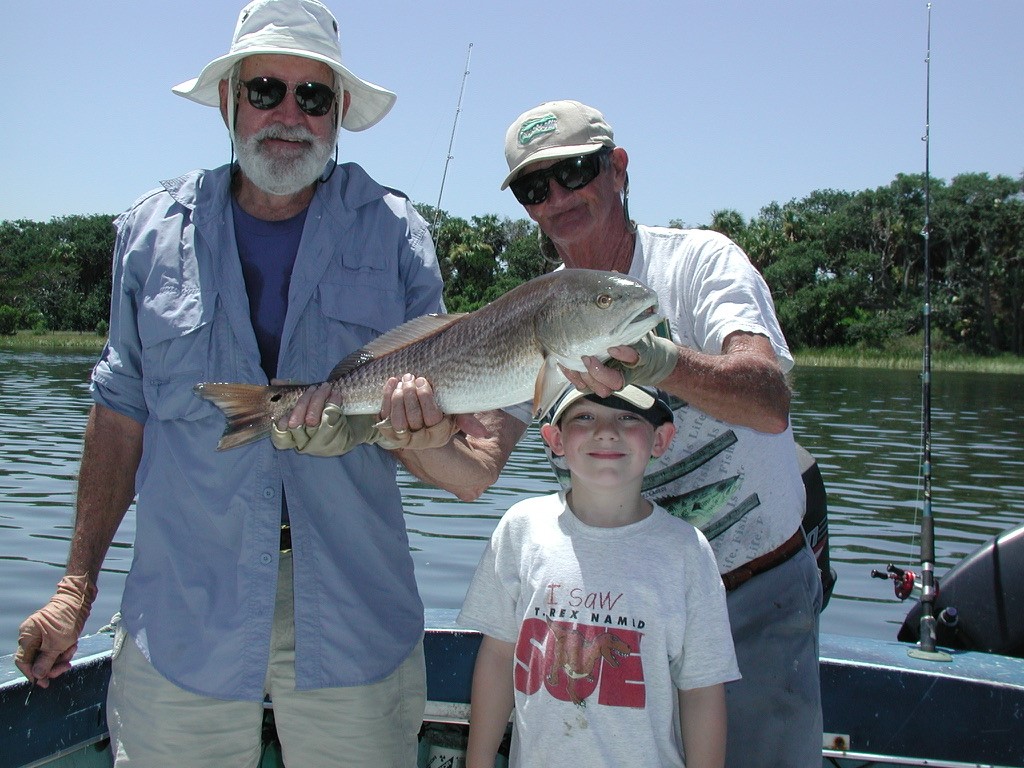 For lack of competition from his colleagues on the commission, Starnes became the one most heavily involved with preparation of the county's first land use master plan, and throughout his term on the commission helped to infuse within its actions his deep commitment to strong environmental protections in this rapidly urbanizing region. Although elected in 1968 to a second four-year term, he resigned in 1970 to join the Askew administration. Dade County manager Porter Horner had been brought to Tallahassee as head of the state's Department of Community Affairs. Starnes accepted the position as Director of Public Transportation and he too moved to Tallahassee. When the Askew 1972 Task Force called for creation of a statewide planning system, the governor selected Starnes to serve as the first State Planning Director. He served for three years and helped to implement components of the 1972 Act and task force recommendations. While in Tallahassee, Starnes earned his Master of Urban Planning from Florida State University and also did the coursework for the doctorate (which he finished after moving back to Gainesville and was awarded the degree in 1977). Not knowing what might happen following Askew's second term, Starnes resigned from the State Planning Director position in 1975. Almost immediately after resigning from the State Planning Director position, the UF Architecture Chair Arnie Butts contacted him to take over UFs fledgling planning program. Starnes immediately accepted the challenge.
UF had offered planning courses as an option in its Department of Architecture since the late 1940s but under Butt's leadership he sought to develop a standalone program. Prior to it official opening, Butt had already begun to recruit faculty to make it a reality. His initial recruit to start the process was nationally-acclaimed planner Carl Feiss who had been undertaking consulting in Florida cities, and was a friend and associate of UF preservationist Blair Reeves, a faculty member in architecture. During 1970 and 1971, Feiss made several extended visits to the campus to provide advice on creating an urban studies and planning research and training program, and he was offered and accepted a position as Professor of Architecture and Urban Studies and Director of the Bureau of Urban Studies that Butt had created in 1967.
Besides expanding the curricular offerings to a point where new students could be recruited and enrolled in a planning program in Fall 1974, he had launched a series of annual conference on Florida Growth Policy in 1973 that brought experts together to help craft and implement growth management. He got to know Starnes through this event as well as several of Feiss' consulting projects. While heading the Bureau of Urban Studies fit well with Feiss' strengths, Butt needed Starnes to help create a planning program that could be recognized among other regional and national programs by offering a more comprehensive planning curriculum. In 1977, Starnes took over as chair and moved promptly to acquire the faculty resources and expertise to help revamp the curriculum, and to fashion a planning department that could receive recognition like Florida State University as an accredited program.
The curriculum that Starnes inherited had just five courses with an emphasis on urban studies. By Fall 1977, the curriculum had grown to 24 separate courses that provided students with the full complement of planning skills, knowledge and values that represented the state of the art in the late 1970s. With this complete planning curriculum in place, UF secured its initial accreditation from the Planning Accreditation Board. What made it possible to quickly develop a comprehensive curriculum was Starnes aggressive recruitment of faculty expertise in key areas of planning. This included Ernest Bartley, a nationally recognized authority on planning and zoning based in UF's political science department, architect faculty member Orjan Wetterqvist, who had previously served as a planning official in Maine, to teach design fundamentals and qualitative methods, John Alexander, who had worked in state government helping to redraw legislative districts based upon the 1970 census and taught courses entitled "Regiometrics," "City Models" and "Urban and Regional Systems", economist Bill Merriman to teach urban economics and Feiss who continued to teach the urban studies offerings such as "The Urban Ideal" and a historical offering entitled "Twentieth Century City and Regional Planning." For his part, Starnes was involved in teaching an array of courses. He co-taught with Bill Weismantel courses on environmental impact statements and urban infrastructure, and co-taught several with Wetterqvist and Feiss. It is noteworthy that the small initial planning faculty was able to cover such a wide array of offerings because of the highly collaborative approach to teaching.
With the program fully accredited, Starnes stepped down from the chair duties in 1989 and following a sabbatical year teaching in the planning program at California Polytechnic University, San Luis Obispo, he returned to a faculty role at UF until 1992 teaching among other subjects, Administration and Ethics. In 1993, he was recognized as Professor Emeritus. In retirement, the Starnes family settled into their home in Cedar Key on the Gulf of Mexico. In Cedar Key, he had returned to his roots as an architect/builder, designing and constructing a house on the waterfront, sufficiently elevated to deal with the perennial high water events there, and proving, once again, he knew how to build. In partnership with Richard G. Rubino, Professor Emeritus on the FSU faculty, he researched and published the first comprehensive history of planning in Florida, entitled Lessons Learned? The History of Planning in Florida (Tallahassee: Sentry Press, 2008). Another aspect of the post-faculty career was helping to advance the work of the 1000 Friends of Florida to promote improved environmental planning and management throughout Florida. He was among a small group of dedicated environmentalists who created it in 1986 based upon the model of 1000 Friends of Oregon. He served as a founding member of its Board of Directors (and later designated emeritus). Starnes and UF faculty colleague Feiss were the two signers of the corporate documents creating this non-profit organization, with Nathaniel Reed, John DeGrove and Buddy McKay among its pioneering leadership. Starnes also served on the governing board of the Suwannee River Water Management District. Living in Cedar Key, he was feared by the fish that he chose to catch on his regular expeditions, but warmly embraced by a community that cherished what he valued, the best of Florida's nature.
Please consider supporting the Earl Starnes Fund for Urban and Regional Planning.
This fund, in Earl's name, supports Scholarships and Fellowships in Urban and Regional Planning or the greatest needs of the department: