Food-Water-Energy Nexus NSF Grant
Dr. Zhong-Ren Peng received a research grant from the National Science Foundation and joined an international consortium to study the urban food-water-energy nexus from a regional planning perspective.
Photo by Ryan Stone on Unsplash.
Dr. Zhong-Ren Peng, URP Professor and iAdapt Center Director, and Dr. Jiangxiao Qiu, UF School of Forest Resources and Conservation, are part of a National Science Foundation (NSF) project team to study the urban food-water-energy nexus from a regional planning perspective. The team is led by Dr. Ni-Bin Chang at the University of Central Florida, College of Engineering and Computer Science.
The project title is 'ENLARGE: Enabling Large-Scale Adaptive Integration of Technology Hubs to Enhance Community Resilience Through Decentralized Urban Food-Water-Energy Nexus Decision Support.'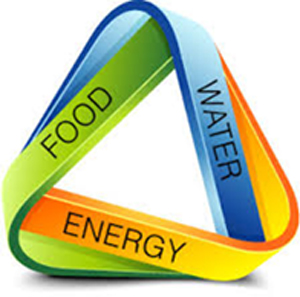 The ENLARGE project team is composed of a collaborative research consortium that is funded through the Belmont Forum and is in partnership with TU Delft (International Consortium Lead: Dr. Nick van de Giesen) and three French organizations.
The Consortium has finished the first phase of research (March 2018 to July 2019). NSF approved the second phase of the work that began in July 2019 and will conclude in February 2021.
This large international collaborative research project aims to advance our understanding of the inter-relationship in a suite of food-water-energy (FWE) nexuses and develop actionable information to optimally integrate food, water, and energy resources to increase community resilience against challenges exacerbated by climate change, population growth, and resources depletion.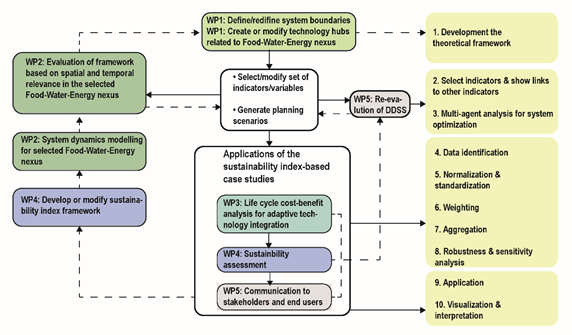 The project will develop a Decentralized Decision Support System to simulate and test various planning scenarios in the urban FWE nexus and assess how different technologies can be synergistically integrated based on life cycle cost-benefit and social network analysis.
The metropolitan areas of Miami, Amsterdam, and Marseilles are selected as case study sites.