Start Your Journey in Interior Design
The Department of Interior Design at the University of Florida is an internationally recognized program committed to evidence-based design that emphasizes the role of human centered research to guide the design process.
Interior Design
Our interdisciplinary design studios offer students the knowledge and hands-on skills necessary to excel in many design fields. The studio environment, mentored by professional and NCIDQ certified faculty, allows for individual and team project-based learning that combines design thinking, intensive research, design development, creativity, and technical skills enabling our graduates to become leaders in the field.
Career Paths
Residential Design
Design functional and aesthetically appealing residential spaces that creates a livable atmosphere and expresses the home owner's personal individuality.
Commercial Design
Commercial interior designers plan public spaces such as government buildings, private businesses, or other corporate entities.
Healthcare Design
Healthcare architecture and interior design is an area in which many architects and interior designers specialize since programmatic requirements for these types of facilities are often very complex.
Retail Design
Design is a creative and
a commercial discipline that combines several different areas of expertise together in the design and construction of retail spaces.
Educational Design
Museum and gallery design surveys a range of institutional spaces from around the globe, looking at contemporary projects and the diverse materials and unconventional forms employed in their construction.
Corporate Design
In today's ever-changing business climate, workplace design goes beyond a beautiful space; it's a critical tool for aligning people, culture, and processes.
Check out what our students are doing
Student and Alumni Profiles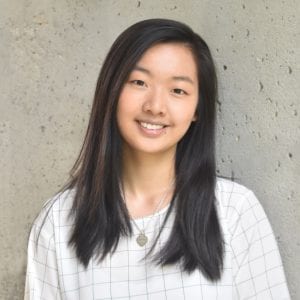 DCP alumnus Cindy Chen completed her research investigating the design of successful pop-up stores, a significant sector in the evolving retail market.
Chen was one of seven students selected for DCP's Undergraduate Scholars Program and worked alongside Genesis Okken, a lecturer within DCP's Department of Interior Design, to uncover the success of experiential design elements in six pop-up stores across New York City in December 2019.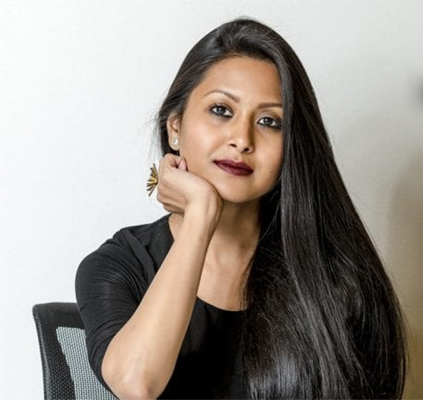 Smita Sahoo, the creator of āśaya | DESIGN, crafts residential, commercial, hospitality and experiential spaces that encourage people to "unleash their authentic selves, find a sense of purpose and form a deeper connection and appreciation for the natural environment," according to her website www.asayadesign.com.
Smita is an exceptionally creative voice in the design profession by using her diverse background in architecture, interior design and environmental psychology. Smita's goal is to strengthen our emotional connection to the places we live, work and interact so she decided to launch her own practice in July. A practice, her website states, "that embraces a true independence of mindset, breaking the old ways of doing business and being ethical with our code of conduct." The word āśaya in Sanskrit translates to "the cradle of feelings and thoughts."
Michelle Castagna is a 1997 University of Florida College of Design, Construction and Planning graduate who majored in interior design. Currently, Castagna is the president and owner of the Muse Design Studio based out of South Florida. In addition, she is also president of the Florida Chapter of the International Furnishings and Design Association.
Castagna began her journey with a high-end interior design firm, which ultimately led her to co-owning a design studio. In an effort to truly enjoy designing as opposed to managing a team, the Gator decided a few years ago to sell her ownership stake and start Muse on her own.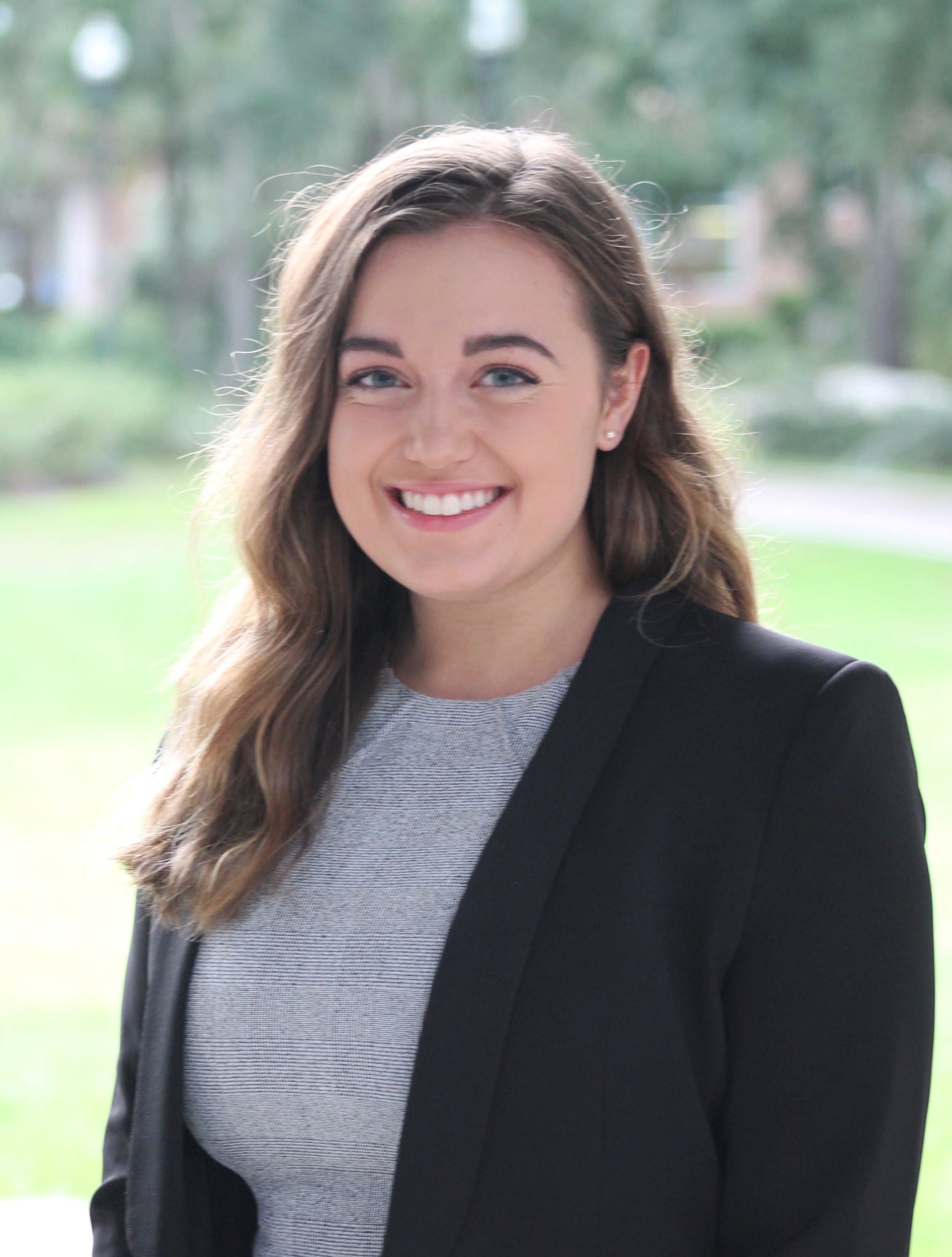 Katelyn Burdett is a rising senior interior design student who is currently interning at HuntonBrady Architects in Orlando. She is the president of the University of Florida's American Society of Interior Designers and International Interior Design Association student chapters and has also served as the student representative for the ASID Florida North chapter this past year. In addition to these professional organizations, she is very involved with Reformed University Fellowship at UF.
While HuntonBrady is an architecture firm, they do have an interior design team that is split into two sections: healthcare and commercial interiors. For the first half of the summer, Burdett worked with the commercial team. She will soon switch over to the healthcare team to continue her internship.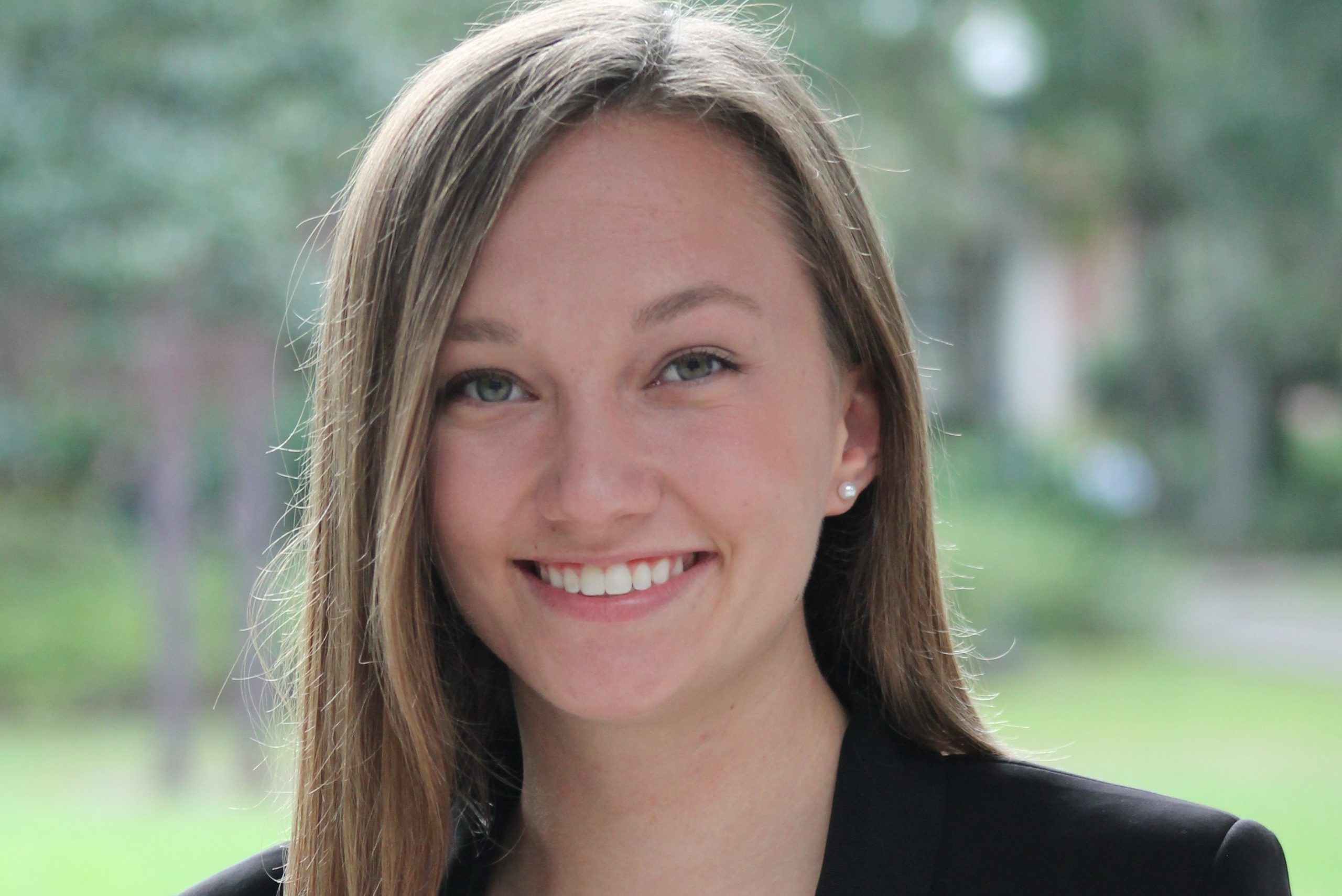 Rachel Stanakis is a fourth-year interior design student who just recently finished interning at HuntonBrady Architects in Orlando. For the past three years, she has served on the Board for the University of Florida's American Society of Interior Design Association. Stanakis also volunteers her time on the leadership team for UF Young Life, which aims to create community among students on the Gainesville campus.
The Maitland, Fla., native lept at the chance to step out of her comfort zone during the pandemic and intern at HuntonBrady. Meetings in a room have turned into meetings on Zoom. While many full-time employees are choosing to work from home, Stanakis has appreciated how much she has learned from the interiors team due to her focused time with them.