Start Your Journey in Architecture
The School of Architecture recognizes design as a synthesis of thinking, analyzing, and making — an iterative process that engages issues of space, historical precedent, sustainability, ecology, urbanity, landscape, built-form, and construction toward innovation.
School of Architecture
Design studio is the core pedagogical modality of the UF School of Architecture program. Studio is a positive collaborative context enabling the process of architectural design in all its aspects, and fosters speculation, critique, analysis, and most importantly, self-directed modes of inquiry and synthetic responses. The School of Architecture emphasizes a strong focus on studio culture through scholarly rigor, expectation for excellence, coordinated support courses, engagement of national and international experts, and appropriate facilities and supplies.
Freshman Admissions
Application Deadline: November 1st
Transfer Admissions
The College of Design, Construction & Planning reviews transfer applications. Students who have earned an AA degree or at least 60 credit hours may apply for transfer admissions. Transfer applicants are considered on a space available basis.

Competitive applicants should complete the below prerequisite courses prior to transferring to UF:

• Physics I PHY 2053 OR Applied Physics PHY 2004
(lab is not required)

• Precalculus MAC 1147 OR Precalculus Algebra MAC 1140 AND Trigonometry MAC 1114
Application Deadline:
Summer: February 1st
Fall: March 1st
Student and Alumni Profiles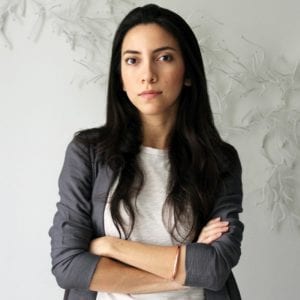 Glenda Puente is a two-time University of Florida College of Design, Construction and Planning School of Architecture graduate (BDES '09, MARCH '11) who is currently the principal architect at her own firm, Glenda Puente Architect. She also teaches at the University of Miami School of Architecture.
As an entrepreneur, Puente does a lot of different daily tasks, ranging from design and the production of drawings and renderings to client communication and business development. She is also constantly engaged in other activities that keeps her schedule dynamic like: teaching, writing, research, serving on non-profit boards and participating in community-led initiatives.