Start Your Journey in Sustainability
The Bachelor of Science in Sustainability and the Built Environment focuses on finding sustainable solutions that enhances environmental opportunities and resources for future generations.
Sustainability and the Built Environment
Sustainability protects the natural and cultural resources of our built environment by reducing energy demand, conserving water, improving indoor air quality, managing waste, and promoting sustainable practices in transportation, building construction, and land use development. Graduates will gain leadership and technical skills required for a successful career in today's green industry.
Geodesign Specialization
Students may choose to specialize in Geodesign, which combines topography with design using digital technology to help designers, planners, and stakeholders make informed decisions on globalization, population growth, climate change, and increasing demands for resources.
Regional Conservation Planning
Career Paths
Transportation Analyst/Planner
Complete traffic impact analysis, draft traffic demand management plans, prepare health impact analysis reports, and calculate feasibility, safety, and logistics for proposed developments.
Urban Planner & Designer
Develop land use plans and programs that help create communities, accommodate population growth, and revitalize physical facilities in towns, cities, counties, and metropolitan areas.
LEED Certifications Reviewer
Provide framework for building, community, and home projects to create healthy, highly efficient, and cost-saving green design. Recommend technical advice for certification achievement and review LEED project documentation.
Energy Analyst
Locate, gather, and analyze energy data to understand and quantify the industry trends and communicate effectively with clients. 
Sustainability Project Manager
Coordinate Leadership in Energy & Environmental Design (LEED) projects and strategies.
Check out what our students are doing
Student and Alumni Profiles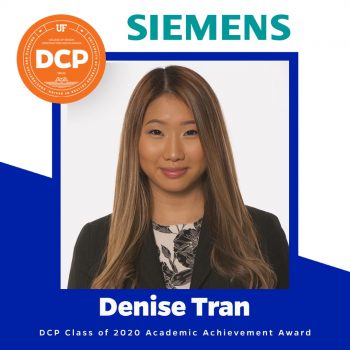 The lightbulb went off in Denise Tran's brain in 2019 when a guest speaker named Steve Moore spoke to her class at the University of Florida College of Design, Construction and Planning – "I should intern with Siemens in Jacksonville."
After graduating this past summer with a bachelor's degree in sustainability and the built environment, Tran took her interest in energy production, smart building technology and redevelopment and joined the global company's office for a summer internship in the Bold New City of the South.
The University of Florida's Donald R. Dizney Stadium's locker room facility on UF's campus is the first building in Florida to be LEED certified by students and just the 11th globally.
Led by DCP Sustainability and the Built Environment Program Director and UF Green Building Learning Collaborative Director Bahar Armaghani, LEED Lab students successfully certified the lacrosse locker room facility under the LEED v4.1 certification. Since LEED Lab's inception in 2014, 186 students have participated in the experience. Through their pursuit, students have experienced hands-on learning, strengthened their professional skills and attained LEED credentials.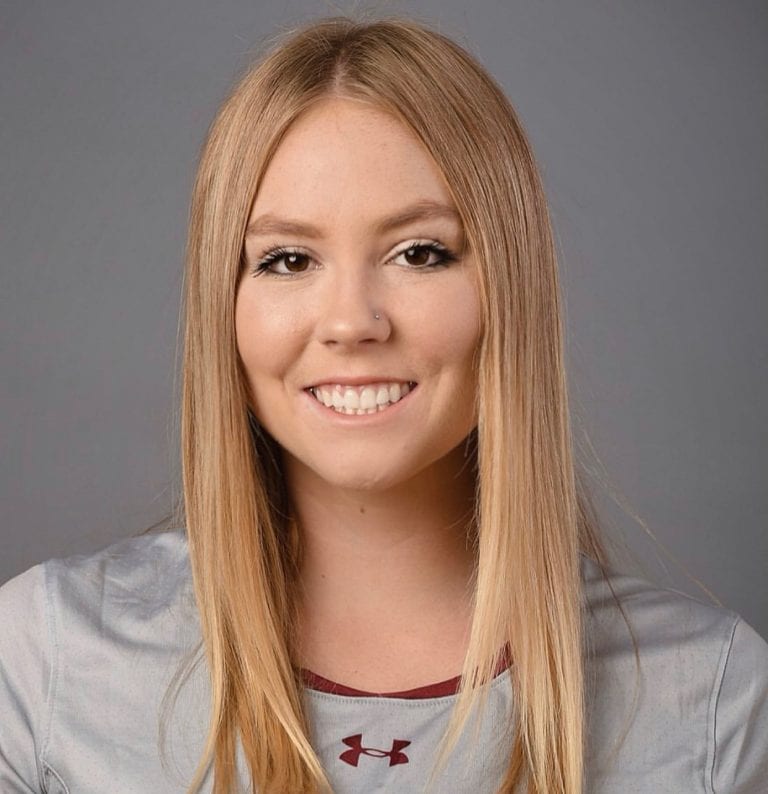 Scheduled to graduate next spring with a degree in Sustainability and the Built Environment, Madison Ulvenes is currently serving as the sustainable building intern for the University of Florida Department of Planning, Design and Construction. Her day-to-day responsibilities include implementing sustainable practices within the multiple projects under the UF Landscape Master Plan. The current member of Climate Action Gator and Gators Going Green connects daily with different departments on campus and documents said practices under the corresponding sustainable certification program, Sustainable SITES Initiative. 
Ulvenes credits DCP's interdisciplinary approach with her success thus far in the internship, which incorporates aspects of landscape architecture, construction management, historic preservation and much more.  She has been able to apply what she has learned about the built and natural environments and help achieve UF's first Sustainable SITES Initiative certifications through the Newell Gateway and Tigert Court projects. These plans aim to make the campus more cohesive and interconnected with the City of Gainesville.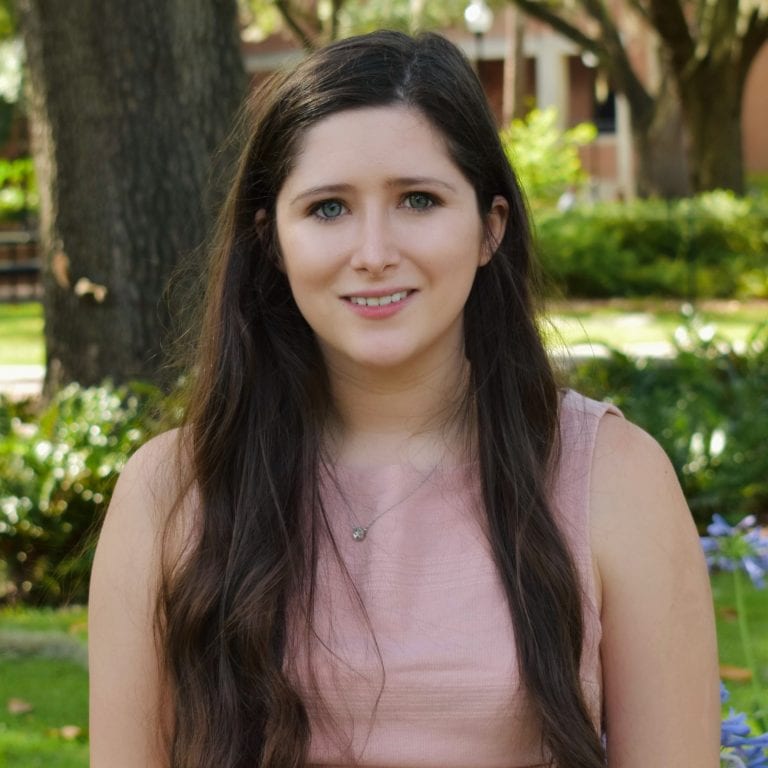 Some people spend their entire lives dreaming of working for the National Aeronautics and Space Administration (NASA). For University of Florida College of Design, Construction and Planning student Margaret George, she has already done it twice before graduation.
Scheduled to receive her degree in Sustainability and the Built Environment at DCP's August 7 commencement ceremony, George is currently spending her last semester at UF in Hampton, Va., as a NASA Solar and Meteorological Data for Energy and Agriculture Intern.