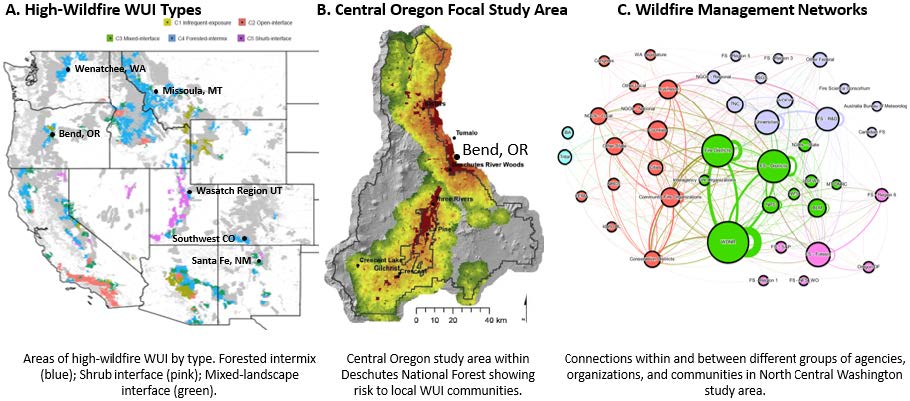 The social and environmental costs of wildfires have grown dramatically in recent decades, and 2020 is proving to be one of the worst US wildfire years on record. Better knowledge of how communities can reorganize themselves in the face of this growing risk is imperative. FIBER Director, Dave Hulse is working with colleagues from 4 universities to explores how individuals, communities, groups, and organizations in fire-prone regions change and reorganize relationships to become better able to cope with increasingly large and intense wildfires. The project team will:
Explore wildfire adaptation experiences in four fire-prone western US study areas.
Convene a stakeholder council with leading national and state wildfire networks to derive key lessons.
Test the most promising lessons in the Deschutes area near Bend, Oregon using a first-of-its-kind computer model to simulate different adaptation strategies.
Disseminate insights about how organizations can increase adaptive capacity while being responsive to local conditions and cultures.