Historic Preservation Board of Advocates
Lisa Craig
The Craig Group
Lodi, CA
With 30 years in the historic preservation field, Ms. Craig strives in her professional and volunteer pursuits to promote historic places as economic, resilient, dynamic, and creative community assets by collaborating with public and private partners to make historic communities the preferred place to live, work, and visit. Ms. Craig serves as Principal for The Craig Group. In this role she leads a team of design and planning professionals to support communities, governments, and nonprofit organizations in protecting the economic value, architectural integrity, and cultural heritage of historic communities. Her experience in historic preservation, community engagement, and resiliency planning has made her a popular speaker and instructor. She is qualified as an expert witness under the Secretary of the Interior's Professional Qualification Standards.
Before starting her own firm, Ms. Craig served for seven years as Chief of Historic Preservation for the City of Annapolis. She conducted historic research, design review, and commission trainings, drafted legislation, procedures, and staff reports. She led award-winning community engagement and educational programs and raised project funds through grants and in-kind donations. She spearheaded the Weather It Together initiative, a Cultural Resource Hazard Mitigation Plan identified by the National Trust for Historic Preservation as a national model for resiliency planning.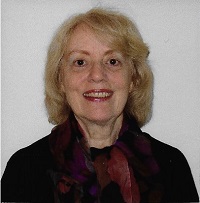 Arlene Fleming
Cultural Resource and Development Specialist
Chevy Chase, MD
Arlene Fleming is engaged in projects that bring new financial resources, technologies and approaches to cultural heritage protection and management in the event of armed conflict, natural disasters, climate change and infrastructure development, especially in developing countries. At the World Bank, Ms. Fleming advises and participates in initiatives for culture and development including lending projects and a policy intended to safeguard physical cultural resources in Bank-financed projects through the Environmental Impact Assessment process. She trains Bank staff and client country officials in policy compliance using guidance material created at the World Bank which is being disseminated internationally. Ms. Fleming serves as chair of the Cultural Heritage Section of the International Association for Impact Assessment (IAIA) and conducts training sessions at the organization's annual meetings. She has served as advisor to international organizations including UNESCO, the World Monuments Fund and the Getty Conservation Institute, as well as to the U.S. Department of Defense and National Park Service. Ms. Fleming holds a BA in history from Tufts University, an MA in archaeology from Bryn Mawr College and an MPS in telecommunications from New York University.
Debra Flynt-Garrett
Development Director
Westcoast Black Theatre Troupe
Sarasota, FL
Debra Flynt-Garrett is the Development Director for the Westcoast Black Theatre Troupe, a non-profit professional theatre company in Sarasota, FL. She is on the board of directors of the Southwest Florida Chapter of the Association of Fundraising Professionals and the Sarasota Tiger Bay Club. She is the past chair of both the City of Sarasota and Sarasota County Historic Preservation Boards, and is the past president of the Sarasota Alliance for Historic Preservation.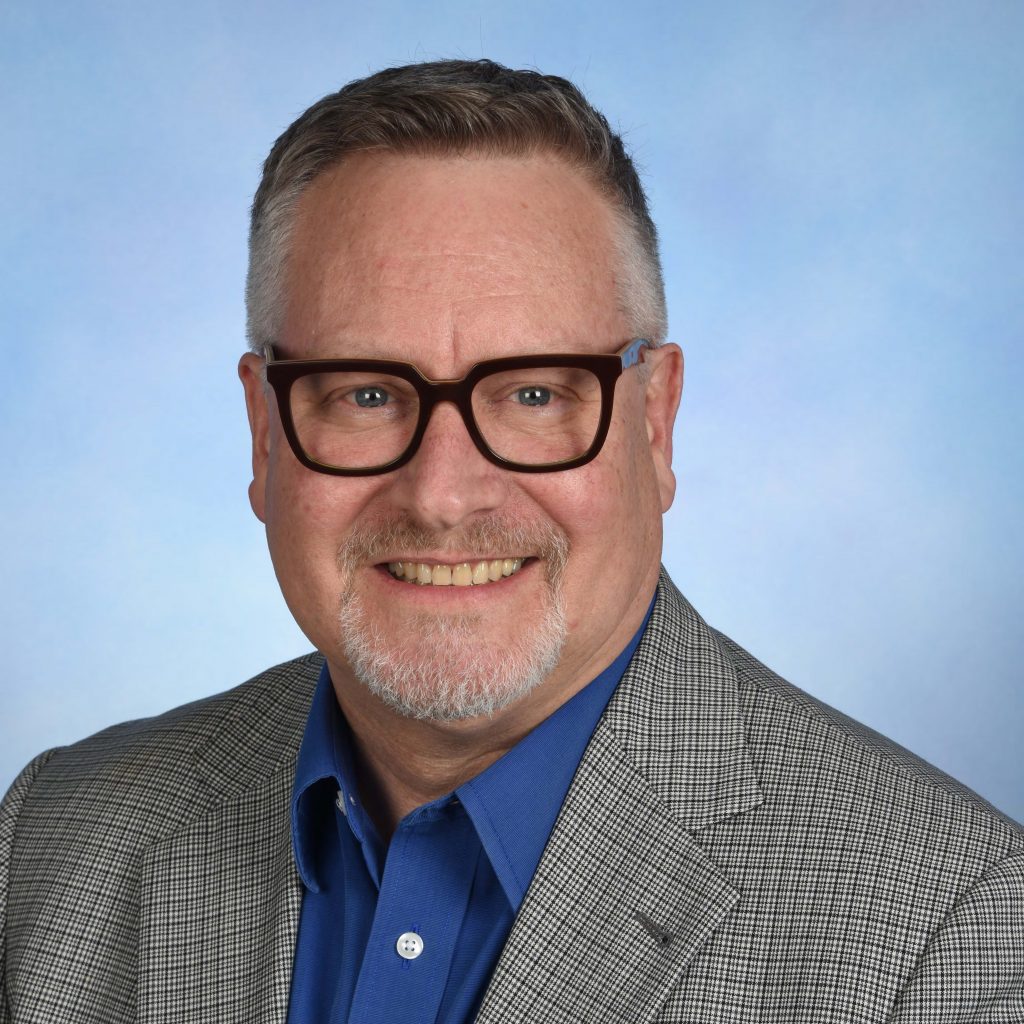 Richard Forbes, AIA
Appearance Review Official, City of Orlando
Baldwin Park Town Planner
Orlando, FL
Richard Forbes, AIA is an architect and has worked for the City of Orlando, Florida since 2005 serving as the Historic Preservation Officer until 2019 and is currently the Appearance Review Official as well as the Baldwin Park Town Planner. Richard continues to be active with historic preservation as the Executive Secretary for Orlando's Historic Preservation Board. Richard has been a Board Trustee of the Florida Trust for Historic Preservation from 2011 to 2017 and chair of the Easements Committee. Richard was has served as a Director of the Orlando Chapter of the American Institute of Architects from 2017 to 2019. Richard was founder and president of Richard Forbes Design from 1990 to 2005. Richard has a Bachelor of Design degree in Architecture from the University of Florida and a Masters of Architecture from California Polytechnic State University. Richard also attended the Architecture Program, Fontainebleau Schools, Fontainebleau, France.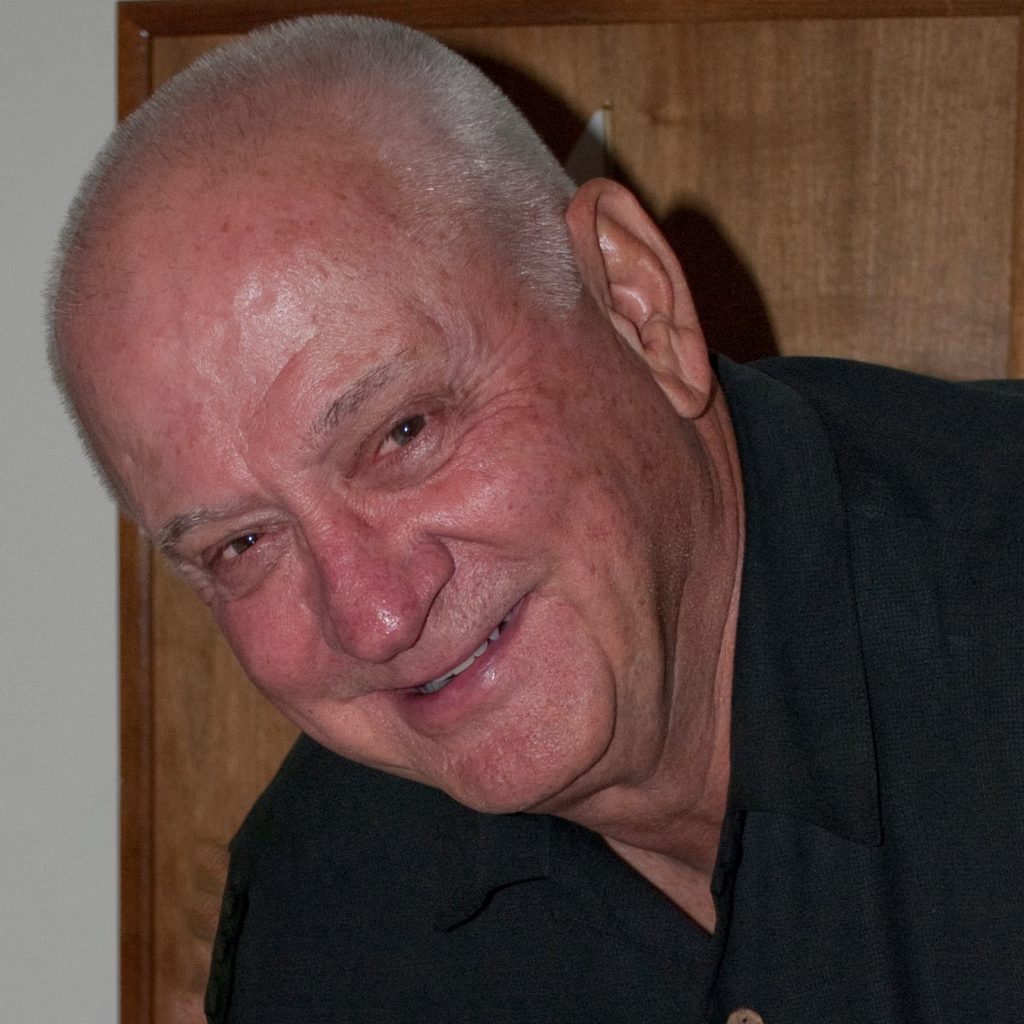 Lance Frankham
Construction Management, Retired
Cullman, AL
Lance Frankham is a 1964 graduate of the University of Florida's School of Building Construction and has worked in the engineering and construction fields his entire career. He progressed from construction field engineer to president, CEO and chairman of the board of one of the largest mechanical engineering companies in the United States. He spent most of his career with the Fluor Corporation where he was a senior vice president and president of two of their subsidiaries. There, he was responsible for projects in Europe, The Middle East, The Americas and Asia. After retiring from Fluor, Lance was recruited by AIG to lead The Natkin Group were he was president, CEO and chairman of the board. Upon the successful reorganization and sale of the company he once again retired only to find himself helping the University of Florida in several ways. He is one of the founding members of the executive committee for the School of Building Construction and was a Distinguished Visiting Professor with the School for several years. He also serves on the Advisory Board for PIN (Historic Preservation Program)) where he has brought a business person's perspective to this important organization.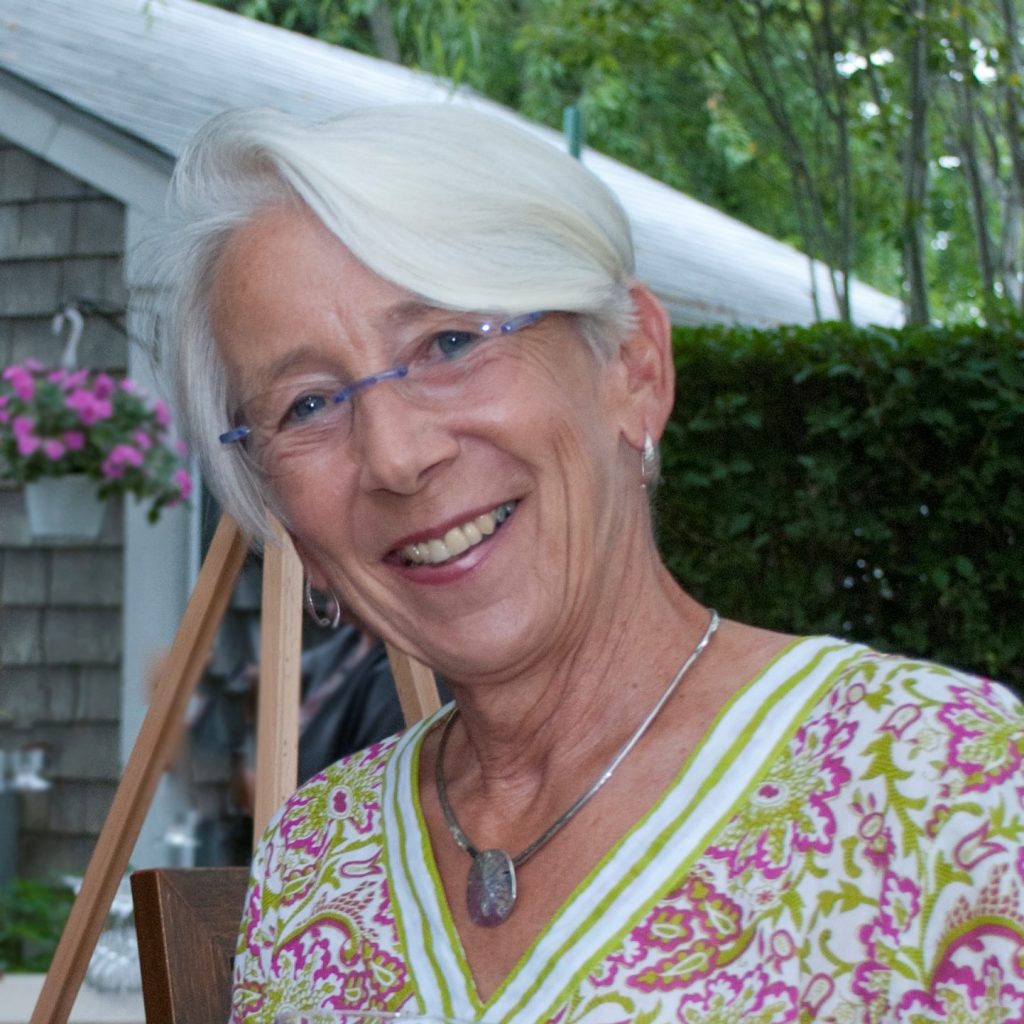 Susan (Sue) Gaintner
Architecture Enthusiast
Gainesville, FL
A native of Duxbury, Mass., Sue Gaintner worked as a Pediatric Nurse Practitioner before returning to Wellesley College to obtain a BA in Art History. Following a move to Gainesville, she became involved in architectural preservation and has been a docent at several historic houses including Octagon House in Wash. DC and the historic Haile Homestead in Gainesville. Sue joined the PIN board in 1997at the invitation of former Dean Wayne Drummond who knew of her lifetime attachment to Nantucket, her father's birthplace. An active participant in the PIN summer activities, she also contributes to a scholarship which allows one worthy student to attend the summer field school.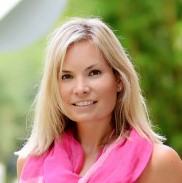 Jenn Garrett
Jenn Garrett Art
Gainesville, FL
Jenn Garrett is an artist living in North Central Florida with work focusing on large scale sculpture, including public projects for cities and Universities. Jenn holds a Master of Interior Design with Concentration in Historic Preservation from the University of Florida and a Bachelor of Fine Arts, Sculpture from the University of Georgia. Prior to pursuing art full-time, she worked as an Architectural Historian for an International Cultural Resource Management firm (SEARCH). Her responsibilities included fieldwork and research associated with all aspects of historic architecture preservation including cultural resource surveys, case reports, Section 106 review, and HABS/HAER documentation. Her research extended beyond the realm of buildings, analyzing the design and significance of historic landscapes and historic engineering works, such as historic irrigation systems and historic farmsteads. Due to the varied nature of the resources she surveyed, she often used oral history methods in addition to archival research approaches. Her experience in the area of preservation planning and graduate work has resulted in the preservation component of the comprehensive plan for the University of Florida. Her graduate research was highlighted in the University of Florida Alumnae Magazine, Today, for its documentation of the Flavets, a post-World War II family housing village for veterans and their families. Ms. Garrett appreciates the process and development of plans and programs that revitalize towns and neighborhood through both preservation and public art efforts.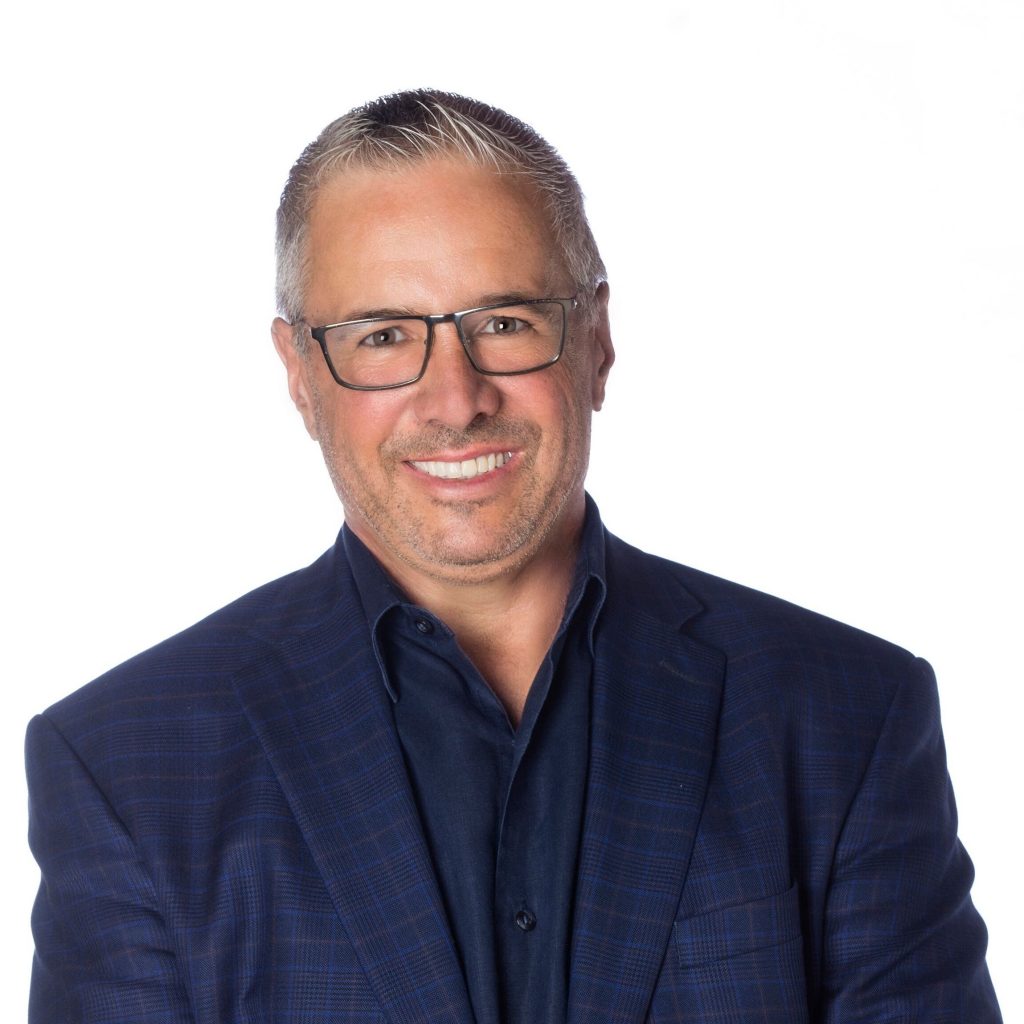 Rick Gonzalez, AIA
REG Architects, Inc.
West Palm Beach, FL
Rick Gonzalez, AIA has over 34 years of experience in historic preservation and architectural profession. Rick received two architectural degrees from the Catholic University of America in Washington, D.C. with additional studies in Miami, Costa Rica, and Guatemala. Mr. Gonzalez is a past Board Member and past President of the FTHP from 2008 to 2020 and was appointed to the Florida Historical Commission (FHC) by Governor Charlie Crist in 2008 and to Florida Board of Architecture and Interior Design (BOAID) by Governor Bush for two terms 2000-2007 (Chairman 2005 & 2006). Mr. Gonzalez was awarded the PB AIA Gold Medal in November 2020.
In March 2020, Rick was appointed by President Trump to the Advisory Council on Historic Preservation, (ACHP) where he also temporarily served as the Vice Chairman/Interim Chair. Mr. Gonzalez lectures on historic preservation and urbanism and is also an expert witness on these matters.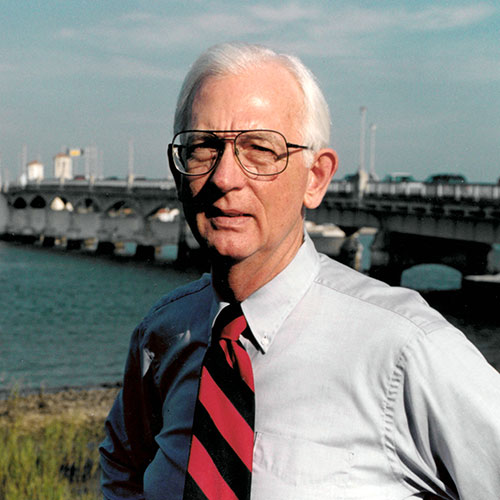 Roy Hunt
Board co-Chair
Distinguished Service Professor of Law Emeritus, University of Florida
Gainesville, FL
A native of Humboldt, Tennessee, Roy graduated from Columbia Military Academy. Upon earning his B.A. from Vanderbilt University on a Navy scholarship, he was assigned to active duty in the USS Wisconsin. Upon completion of his military commitment, he enrolled in law school at the University of Mississippi, where he graduated in 1960 and was admitted to The Mississippi Bar. After completing a program in international legal studies at BoaIt Hall, the University of California at Berkeley, he entered Yale University Law School and received a Master of Laws degree in 1962. He immediately began teaching at the University of Florida's College of Law, his academic home for almost fifty years.

Beginning in 1976 Roy developed a specialty in Historic Preservation Law. This led to his being appointed to the National Trust for Historic Preservation's Board of Advisors and to service as President of the Florida Trust for Historic Preservation. He was appointed by Governors Graham and Chiles to the Historic St. Augustine Preservation Board and later served as Chair of the legislatively created Historic Preservation Advisory Council. Upon retirement from active teaching in 1998, he served the Florida Secretary of State for four years as Special Advisor for International Affairs, Historic Preservation, and Cultural Resources, a period during which he also served on the Florida Arts Council and chaired The Grove Advisory Council, the Great Floridians Committee, and the Mission San Luis Board. Among numerous publications, he edited and coauthored Historic Preservation in Florida (1988). His many articles include "Saving St. Augustine's Soul," Historic Preservation Forum (1997).

Professional awards include a Resolution of Gratitude for Significant Contributions to Education and Historic Preservation from Florida's Governor and Cabinet and the Senator Bob Williams Award from the State of Florida.

More recently, Roy served on the National Historic Landmarks Committee in Washington from 2002- 2008. He presently serves as Vice Chair of UF Historic St. Augustine, Inc. a University of Florida Direct Support Organization.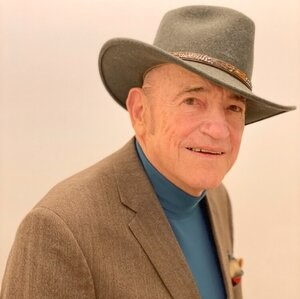 Arthur I. "Buddy" Jacobs
Board Chair
Founder & Managing Member, Jacobs, Scholz & Wyler, LLC
Fernandina Beach, FL
Arthur I. "Buddy" Jacobs' family moved to Fernandina Beach in 1943 where he has remained a resident. He is a graduate of the University of Florida and was President of the Student Body. Upon graduation, he became Dean of University Relations and Development, at the age of 26. He served as an Organized Crime Strike Force Prosecutor in the Fourth Judicial Circuit. While serving as Nassau County Attorney for 13 years, he wrote the first zoning code for the County. He has been General Counsel for the State Attorneys of Florida for 50 years, representing them in the US and State Supreme Court, District Courts of Appeal and the Florida Legislature. He was Counsel to the Trial Lawyers Section of the Florida Bar, for 32 years representing 7,000 civil Trial Lawyers in Florida. He represented them in the State Supreme Court and the Legislature. He has served as Chairman of the State Arts Council of Florida and was a member of the National Council of the Arts under Presidents Reagan, Bush and Clinton. He has been Chairman of the Advocacy Committee of the American Arts Alliance in Washington. He has served since 1977 as a member of the Board of Advisors of the Preservation Institute of Nantucket and served as Chairman of the Board for over a decade. He has lectured throughout the country on Historic Preservation on how to restore towns and cities and uses his work in the restoration of the historic city of Fernandina as an example. He served for six years as a Regent on the Board of the American Architecture Foundation in Washington, DC. The Academy of Florida Trial Lawyers named Jacobs the top advocate in Florida among trial lawyers for justice for the citizens of Florida for 2005. Mr. Jacobs has successfully represented counties, municipalities, cities and community associations seeking federal and state funding for beach renourishment projects critical to local economies, as well as appropriations for transportation projects, environmental enhancement projects, and preservation of historic landmarks. He was also the 2010 recipient of the Beinecke-Reeves Distinguished Achievement Award in Historic Preservation from the University of Florida. He has also been a recipient of the Distinguished Citizen Award from the Florida Shore and Beach Preservation Association. He served as the First Chairman of the Board of Advocates for the Historic Preservation Program, UF from 2005 to 2008. On May 18, 2012, he received the prestigious Carl Weinhardt Award from The Florida Trust for Historic Preservation recognizing his many years of service to Historic Preservation. He has been Head Usher of his church, Amelia Island Plantation Chapel, for 27 years. He was a Founder of Hope House, Fernandina Beach, Florida in 1993. In May, 2019 he was presented with the "Excellence in Historic Preservation Award" as "Preservation Champion" from the City of Fernandina Beach for his commitment in keeping the Downtown Historic District a vibrant destination to live, work and play. He is also an Ex Officio Director of the Nassau County Chamber of Commerce.
Leslee Keys, Ph.D.
Visiting Scholar, Flagler College
Principal, Keys and Associates, LLC
St. Augustine, FL
Dr. Leslee Keys has professional historic preservation experience with governments and non-profits, and she has served as adjunct or full-time faculty at undergraduate colleges. Her fundraising expertise has assisted organizations and communities in securing $30 million for cultural, arts, and heritage efforts. She has published five books and numerous articles on historic preservation, planning, public outreach, financial incentives for preservation, and sea level rise challenges to cultural resources. She served as the liaison for commemorative heritage events in St. Augustine, Florida including the visits by the King and Queen of Spain, Havana city historian Dr. Eusebio Leal, and Ambassador Andrew Young. Dr. Keys holds a doctoral degree from UF and is the recipient of the inaugural Distinguished Alumni in Historic Preservation award. Also, she received the inaugural Roy E. Graham Award for Excellence in Historic Preservation Education from the Florida Trust for Historic Preservation. She completed master's programs in History and Urban and Regional Planning from Virginia Tech and holds a bachelor's degree in History, Pre-Law and Political Science from Ball State University's Honors College.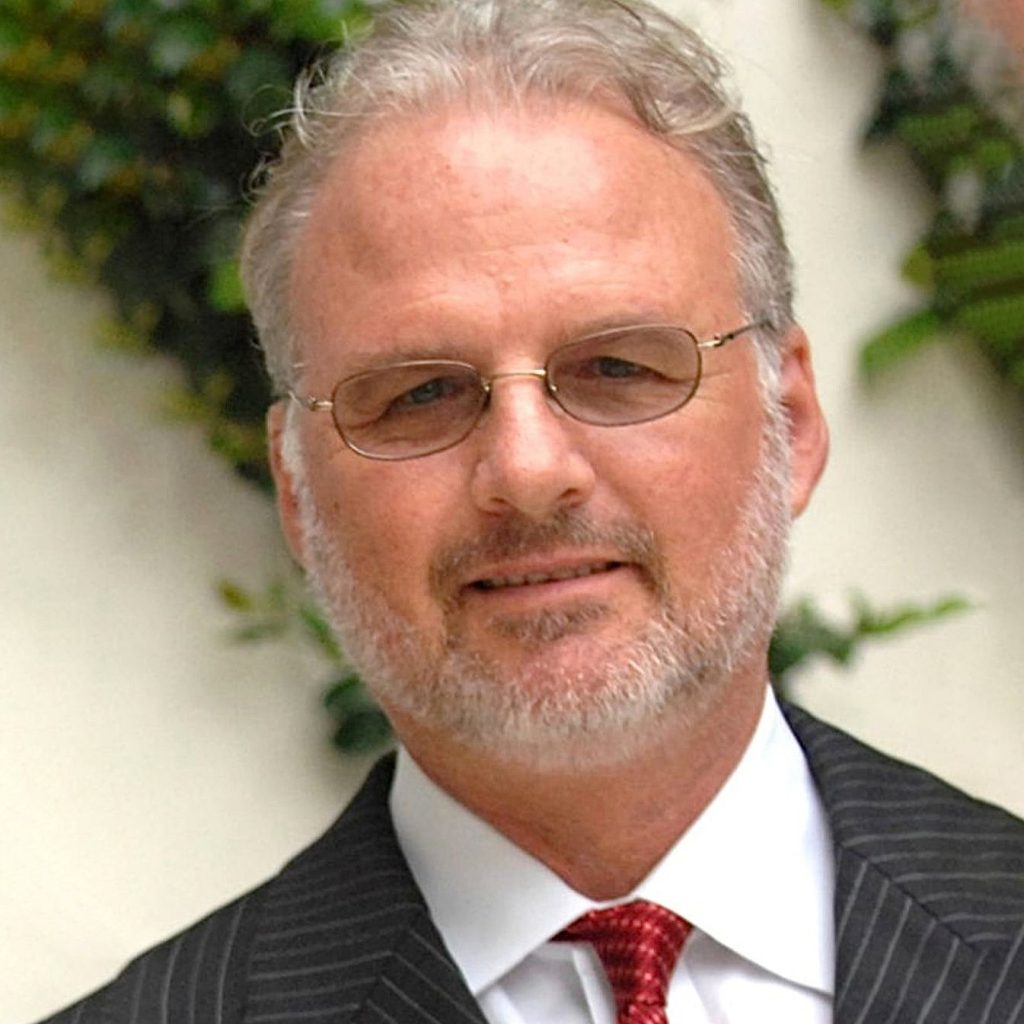 Eugene Pandula, AIA
The Pandula Architects, Inc.
Palm Beach, FL
Eugene Pandula is President of the Pandula Architects, Inc. Palm Beach, Florida. The firm is engaged primarily in historic preservation projects and has enjoyed recognition for numerous and varied efforts. Mr. Pandula speaks widely on historic preservation topics both locally and nationally, was appointed to the Florida Historic Resources Committee and contributed to the publication of Florida Historic Properties and Structures. He is a past President of the Palm Beach Chapter, A.I.A., Chairman of the Town of Palm Beach Landmarks Preservation commission, Trustee of the Florida Trust for Historic Preservation, and Member of the Palm Beach County Historic Resources Review Board. Mr. Pandula graduated from the University of Florida with a Bachelor of Arts and a Master's in Architecture specializing in historic preservation and has been recognized as a distinguished alumnus for his research and work to advance Historic Preservation throughout the State of Florida.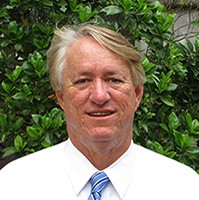 John Regan
City Manager
St. Augustine, FL
John Regan graduated from the University of Florida with a Bachelor of Science in Environmental Engineering and a minor in Environmental Sciences in 1985. John began his career with Gainesville Regional Utilities (GRU) where he worked in engineering, management, and administration over a ten year period and has extensive expertise in hydrogeology, water resource planning, water and wastewater treatment, utilities and construction; in addition he is a professional engineer licensed with the State of Florida. John joined the City of St. Augustine in May 1998 as the Utilities Director and was promoted to the position of Chief Operations Officer. Subsequently in April, 2010, John was elected to the position of City Manager where he is well regarded for his innovations and creativity in reducing the costs of government operations and public consensus building. Through his work in the City of St. Augustine John has received several awards for his efforts in the field of historic preservation and actively lectures on the importance of historic preservation in its relationship to other municipal issues such as taxation and fighting crime. In 2016 John was awarded the medal of the Order of Isabella the Catholica by King Felipe VI, Spain. This recognition was for his continuous work on the cultural relationship between the United States and Spain culminating in the 450th anniversary of the founding of the City of St. Augustine.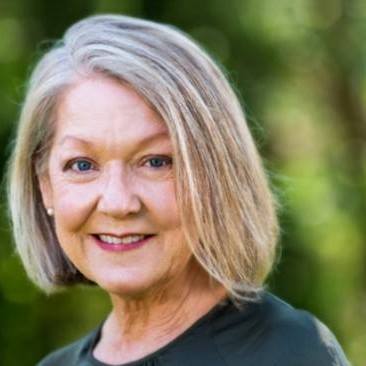 Nancy Sikes-Kline
City Commissioner
St. Augustine, FL
Nancy Sikes-Kline is a native Floridian and has lived in St. Augustine since receiving her B.A. from the University of Florida. She is a historic preservationist and land planner and is serving her second term on the St. Augustine City Commission. Nancy represents the City on the North Florida Transportation Planning Organization, Florida League of Cities, and the St. Johns County Cultural Resource Review Board. Nancy's past community involvement includes; the Junior Service League; the St. Augustine Lighthouse & Museum and Lighthouse Archaeological Maritime Program; Historic St. Augustine Preservation Board, Save Our Bridge, Inc., the City of St. Augustine Historic Preservation Advisory Committee, Parking and Traffic Committee and the Historic Architectural Review Board.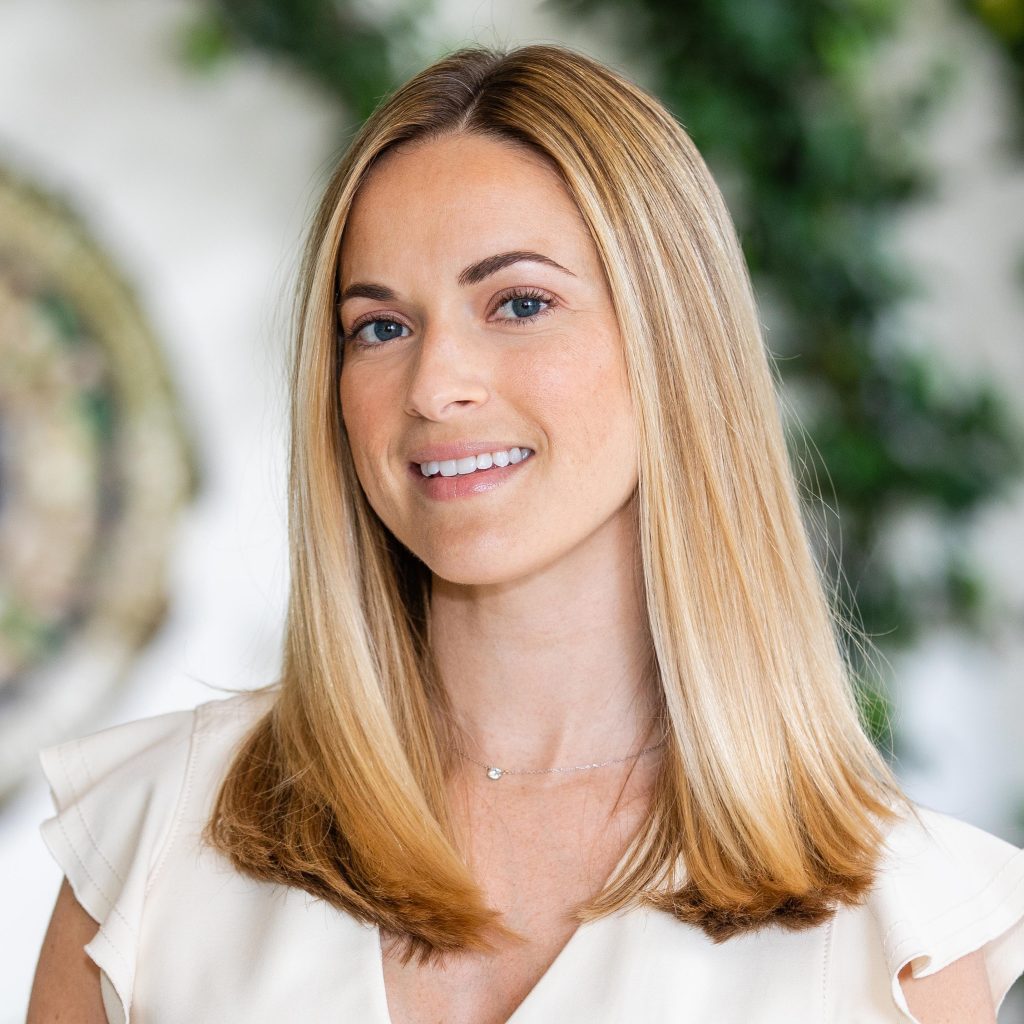 Amanda Skier
President & CEO, Preservation Foundation of Palm Beach
West Palm Beach, FL
Amanda Skier is President & CEO of the Preservation Foundation of Palm Beach and began work with the organization as Director of Education in 2012. During her tenure, she has led two capital campaigns to revitalize historic parks in Palm Beach and championed local educational initiatives focusing on resiliency and landscape stewardship. A resident of West Palm Beach, Ms. Skier has served as Chair of the West Palm Beach Historic Preservation Board since 2016. She holds an undergraduate degree in American Studies from the George Washington University and a graduate degree in Historic Preservation from the Savannah College of Art and Design. She is also a graduate of the University of Florida's Preservation Institute: Nantucket.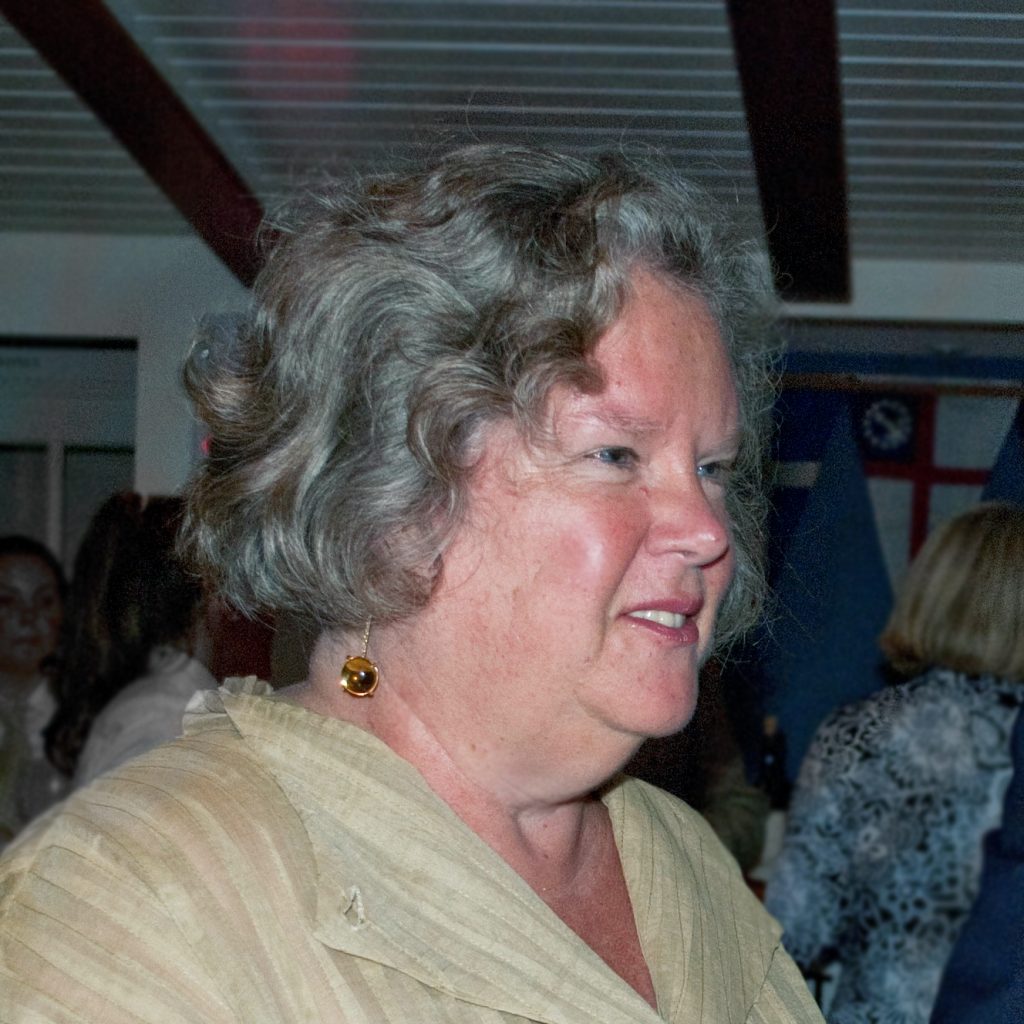 Barbara "Barbie" Beinecke Spitler
Osceola Foundation
Nantucket, MA
Barbie Beinecke Spitler was born in Summit, New Jersey and grew up spending her time between there and on Nantucket. Continuing her father Walter's legacy, she serves on numerous boards and volunteers for many historic preservation efforts, including the University of Florida Historic Preservation Program. Recently, Barbie helped lead efforts to save and adaptively reuse the historic courthouse of Tiffin, Ohio. She also serves on the Ritz Theater and Tiffin Tomorrow (a group of citizens focusing on renewal of Tiffin downtown,) is Vice President of the Artist Association of Nantucket, and serves on the advisory council of the Nantucket Cottage Hospital. She has also served on the Tiffin Historic Trust, and Heritage Ohio, in Columbus, Ohio. Barbie is married to Dave Spitler and has three children and a two-year-old grandson, Jackson.
DCP | Historic Preservation Board of Advocates
Meeting Notice
Spring 2022
Friday, April 08 9:00 am – 11:00 am