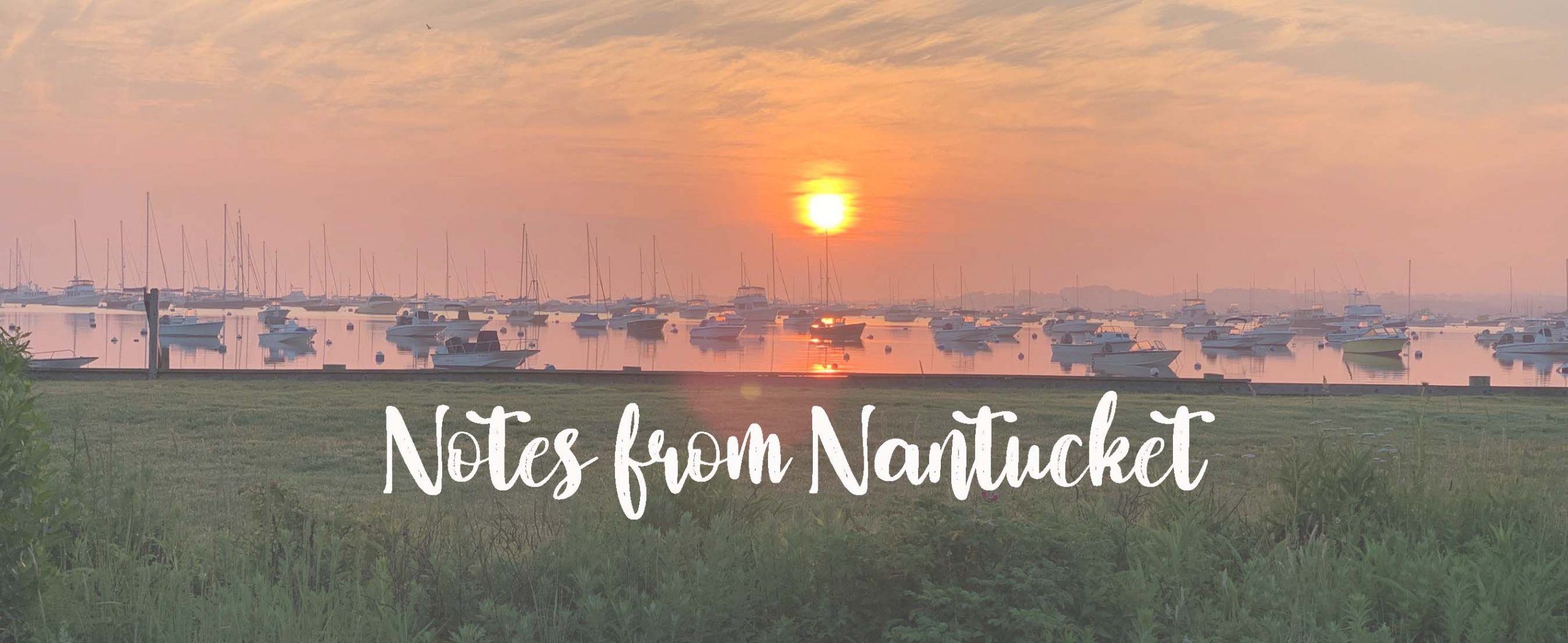 This month has been a whirl wind on Nantucket despite it being the shoulder season. Nantucket has two major tourism seasons—Summer and Christmas. October through mid-December, and January through April, are considered "shoulder seasons." Tourism is slower, and businesses take a well-earned winter break. This is also when planning begins for the next year, including the planning for the next summer session of the Preservation Institute Nantucket. The 2022 PIN Summer will be a very important one as it marks the 50thAnniversary of the program. Stay tuned as we continue the planning of our celebration year!
In preparation for the Summer planning process, Dr. Cleary Larkin, Acting Director, and Glenn Boornazian, Chair of the Historic Preservation Board of Advocates, trekked to Nantucket in early October to meet with program partners and friends. The weather was beautiful and Cleary remarked that she had never seen Nantucket so quiet at night. The week of programming meetings ended with a dinner in the yard at our PIN cottages, under the willow tree, though Cleary realized that Fall dinner requires more nighttime lighting than a Summer dinner. She said she would be better prepared next Fall!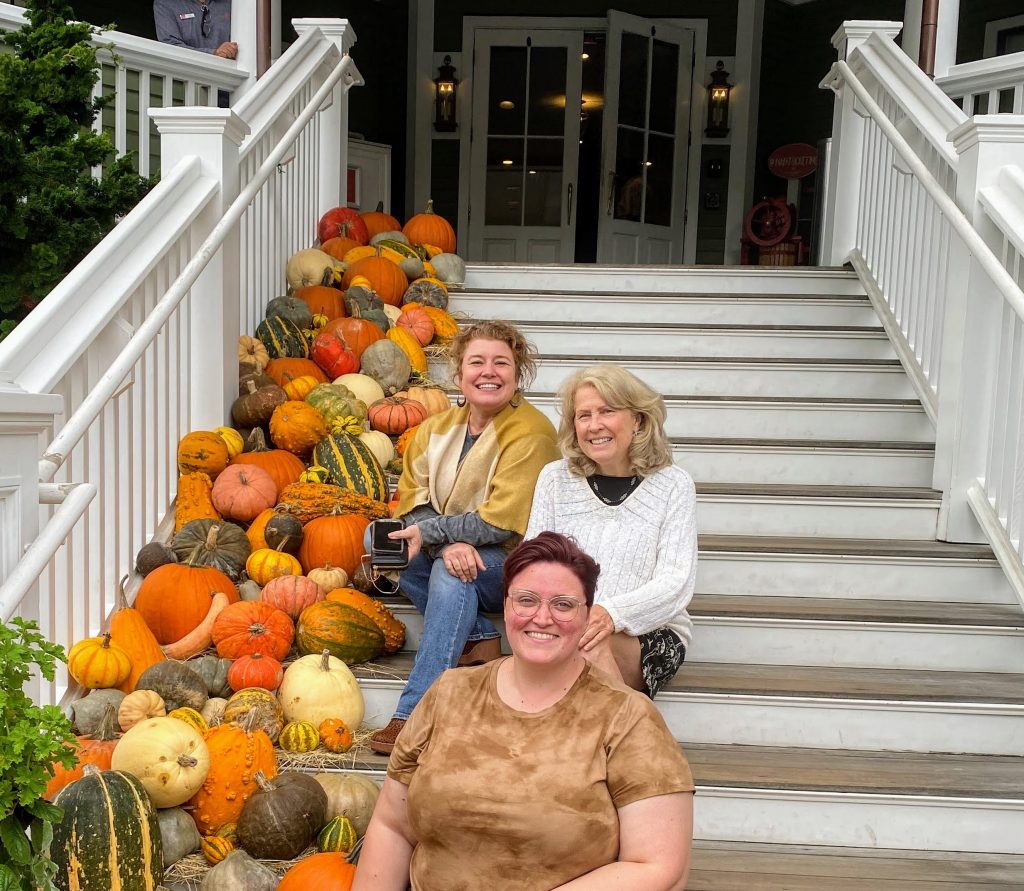 Nearing Halloween, Mother Nature decided to show some of her scarier power. A Nor-easter (a winter hurricane-type storm) battered the island and progressed to a bomb cyclone, a rapid decrease in atmospheric pressure within 24 hours leading to powerful winds. Winds gusted to 75+ mph on island with coastal flooding. A historic elm tree on the corner of Centre and India fell into the street. The Town Arborist assessed the trees and quickly removed it. Clean up took place quickly as the forecast predicted another storm for Saturday, the day before Halloween. This was a much smaller storm that passed in a day, but the winds caused more branches and furthered wind damage across the Island. Despite the howling weather during both storms, Nantucket welcomed those who braved the intense winds into cozy cafes and warm shops. A true showing of the Nantucket disposition of living thirty miles out at sea.
Once again, the streets were quickly cleaned to prepare for Homecoming and Halloween, both held on the 31st. Contagious laughter traveled through the cobbled streets of Nantucket as children and adults ventured shop by shop collecting candy and treats along the way. The Town Crier announced the beginning of the parade, ringing a bell around the candy route, which people giddily followed. This was my first Halloween on Nantucket, and I certainly need to up my game for next year!
Happy Autumn!
Kim Rose, co-Director Preservation Institute Nantucket (PIN)