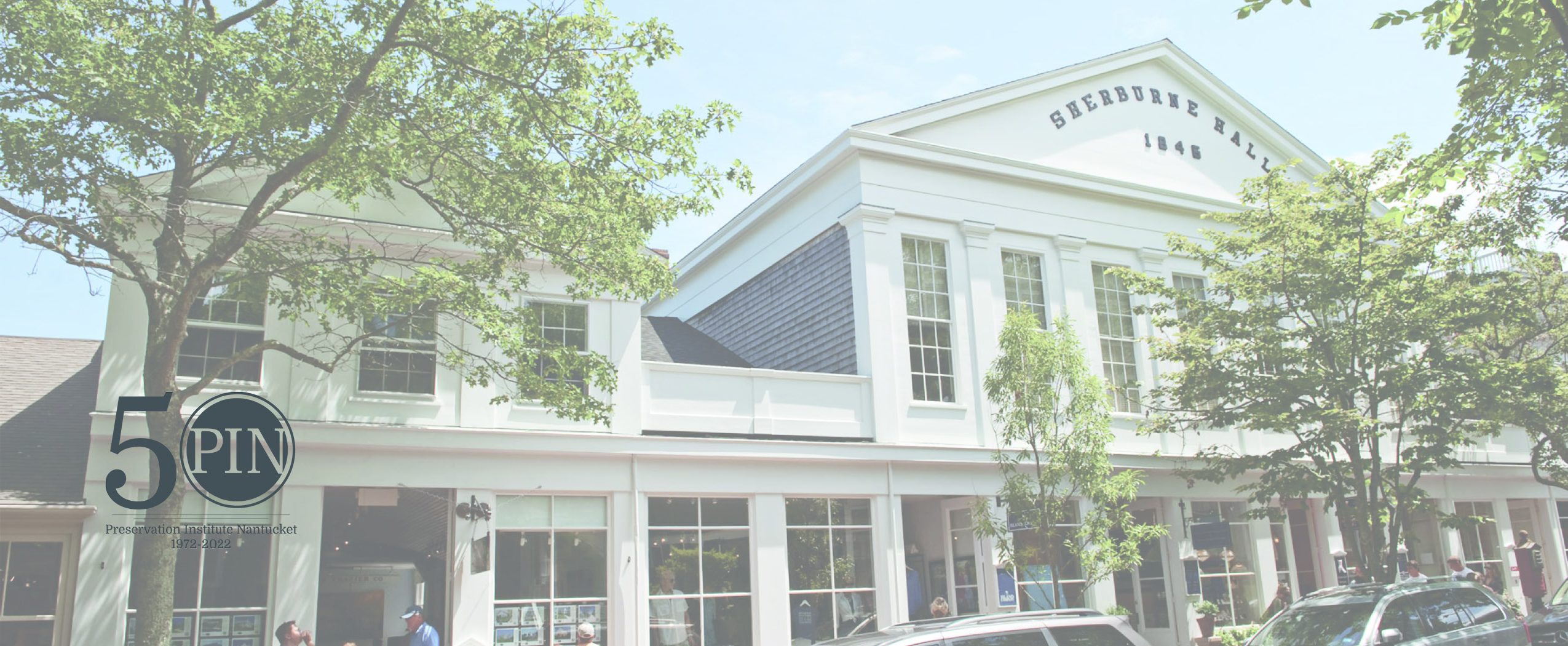 The Preservation Institute Nantucket will celebrate 50 years in 2022! Please save the date and return to this page for more updates.
Save the Date
October 7 – 9, 2022
Tentative Schedule
Friday, October 7
9:00 to 11:00 am
UF Historic Preservation
Board of Advocates meeting, location TBD
12:00 noon to 1:30 pm
Lunch and Re-Dedication of Sherburne Hall as the
Walter Beinecke, Jr. Center for the
Preservation of Nantucket, 11 Center Street
3:00 to 5:00 pm
Special Tours
6:00 to 8:00 pm
Cocktail Party at 55 Union Street
Dinner on Own
Saturday, October 8
9:00 am to 1:00 pm
Cultural Landscape Island Tour
1:00 to 3:00 pm
Lunch at Cisco Brewery
7:00 to 10:00 pm
Anniversary Celebration Dinner*
location TBD
After Party location TBD
Sunday, October 9
Time TBD
Lunch at Nantucket Yacht Club*
*These events are available for sponsorship.