Studio Spaces
We have state of the art equipment throughout our facilities to serve all our student's design needs.  Each student enrolled in a upper division studio class will have 24/7  secure access to a flexible work space with carpeting donated by Acousti Engineering Company of Florida and chairs designed by Herman Miller. Each of the four studio spaces are equipped with projectors, lockers, plotter, printer, rendering computer with Wacom interactive display, scanner and pin up space. Use of the equipment (including printing and plotting) is included within the student's registration fee for the course.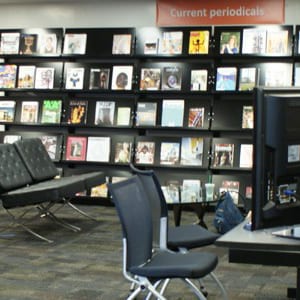 Fine Arts Library
The library has recently created discipline-specific search pages so that students can easily access information pertinent to their field. The Architecture & Fine Arts Library provides students access to 85,000 bound volumes, 640 periodicals, 200 videotapes and 40,000 microforms focusing on the history, theory and practice of architecture, art, graphic design and building construction. It also features online linkage to the Avery Index, computer and laser disc access to the Avery Drawing Collection, and a rare book collection. Equally useful is the UF Architecture & Fine Arts Slide Library.
DCP Architecture Building
Our location inside of the College of Design, Construction and Planning allows for interaction with other units within the college both socially and in courses.
Engage Design Lab
Our Engage Design Lab works with real clients on and off campus to create solutions. The UF Law School Commons has completed construction!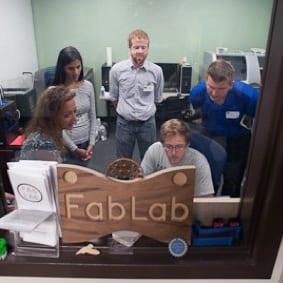 FabLab
With the Art and Architecture Fabrication Laboratory, or A² Fab Lab, students and faculty alike have more opportunities to explore new ways of creating. Located in the Infinity Hall, the lab currently houses four primary technologies – laser cutters, Water-jet, 3D printing and a 3-axis full sheet CNC Router, each of which provides different ways of bridging between the physical and digital realm; from ideation to creation.
Media:Scape Learn Lab
The LearnLab breaks down the traditional barriers of teacher-to-student lecture rooms. Essentially, learning is no longer a one-way transmission from faculty to student, but emerges as collaboration among students with the professor as a guide. The room is made up of four media:scape tables each mounted with two flat panel displays and a web camera. There are also four LCD projectors and whiteboards – magnetic white dry erase boards – on every wall, an advanced learning environment for this millennium.
DCP Gallery
Our gallery is host to many events for the students throughout the year. From displaying student work to research symposiums, it is a interdisciplinary meeting place for the College of Design, Construction and Planning.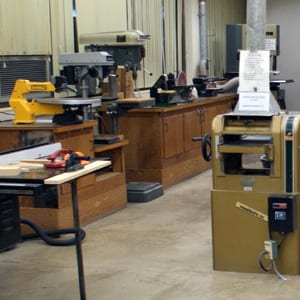 Wood Shop
The UF College of Design, Construction and Planning's fully equipped wood shop affords students a cutting edge in manipulating materials and form. A learning laboratory, the wood shop enables students to test their design ideas on real materials at full scale, with training and access to a full complement of power tools at no charge. A full-time wood shop supervisor is on hand to provide technical assistance and facilitate practical problem solving as needed.
Materials Library
The Interior Design Material's Library is a resource for all UF Interior Design students. It is equipped with a light box for understanding the interaction of light color temperature and the appearance of color. It also has a variety of building materials, furniture and interior finishes aiding students in familiarizing themselves with many of the resources available.
Computer Lab
The computer lab located in Architecture 116, 118, & 120 is Academic Technology's 24/7 computing space. Offering two classrooms and unique computing and printing hardware, the Architecture lab is a valuable resource for students both in and out of the College of Design, Construction and Planning.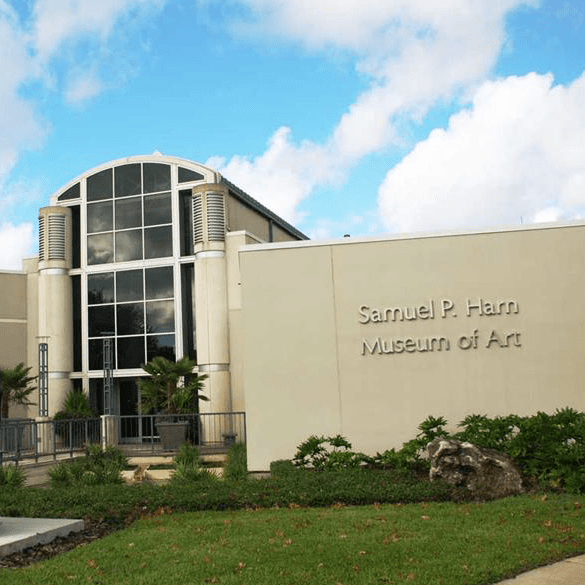 Harn Museum
The museum builds and maintains exemplary art collections and produces a wide variety of challenging, innovative exhibitions and stimulating educational programs…" -excerpt from the Harn Museum Mission Statement.