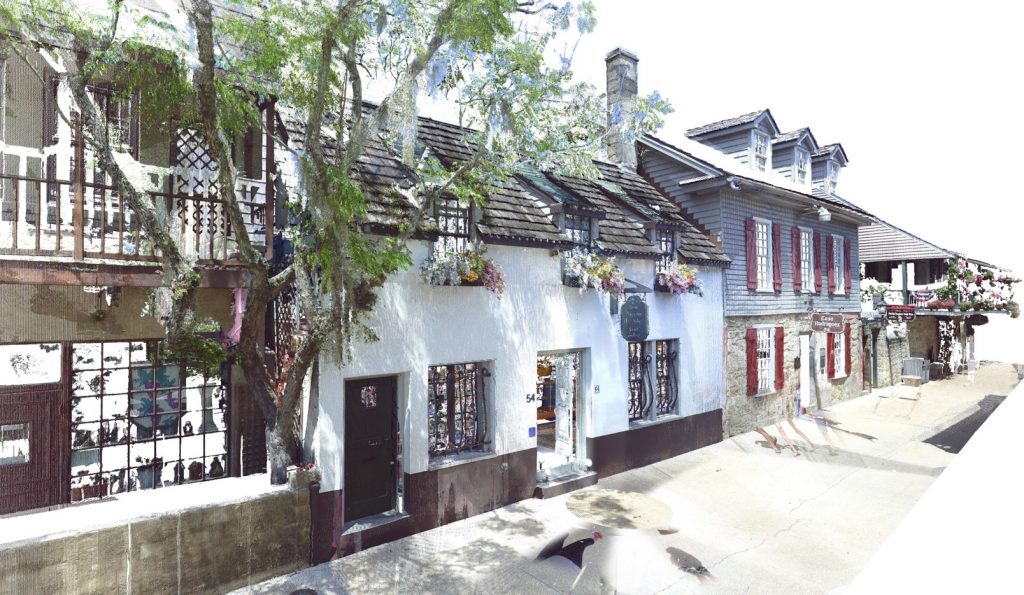 Founded on the Preservation Institute Nantucket model, Preservation Institute St. Augustine (PISA) was created to offer specialized training in the documentation of historic buildings and laboratory analysis and conservation of architectural materials and finishes. The work of PISA informs ongoing efforts to preserve America's oldest city, and is in partnership with UF's Historic St. Augustine, Inc., the City of St. Augustine, and Flagler College, among other organizations.

Examples of research and teaching projects include:
Documentation of St. Francis Barracks and Nombre de Dios
Documentation and Historic Structure Report for: Paredes Dodge House, Arrivas House, De Mesa-Sanchez House
A multidisciplinary course, Sea Level Rise and Coastal Communities: Science, Policy, and Practice, sponsored by the Florida Climate Institute.
Coquina Symposium (2021) and pamphlet for Flood Mitigation guidance for Coquina structures
Updates to the Town Plan National Historic Landmark nomination
National Park Service partnership for sea level rise modeling and visualization of the Castillo de San Marcos National Monument
---