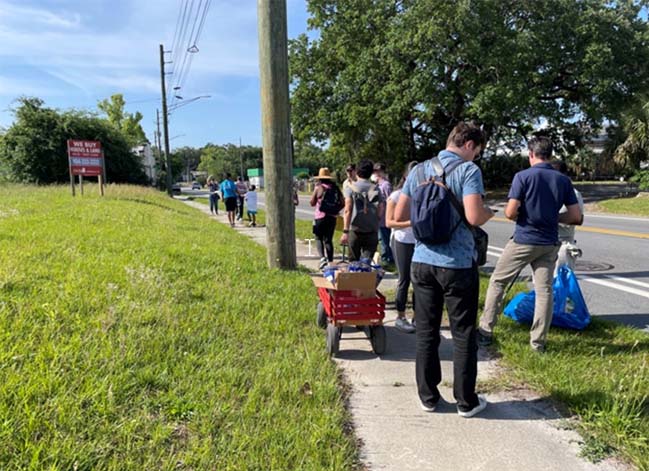 The Florida Resilient Cities team working in Jacksonville have conducted the first participatory walk in Jacksonville on April 30, 2022. The purpose behind engaging the community along the transect was to let the FRC researchers understanding how long-term residents have experienced changes in Jacksonville's built environment and learn about issues around water quality, air quality and temperatures, and housing conditions in relation to well-being.
The walk lasted about five hours—starting in Brooklyn and ending in LaVilla. The participants joined the FRC research team throughout the length of the walk at different locations. The research team and community members stopped several times to engage in exercises—two of which were individualized and three group exercises.
The main outcomes of the walk were:
learning about a slowly but steadily disappearance of the tree canopy
feeling the powerful energy of the residents asking for better housing conditions
listening of stories of the neighborhoods and the lives that make that space a place
The walk gave the FRC team the opportunity of reflecting on the topic of the research from the perspectives of the residents. The team plans other community engagement activities in the future to strengthen the connections with residents.