In remembrance of Edward D. Stone, Jr., a beloved colleague, mentor, partner, advisor, and friend, the University of Florida's Department of Landscape Architecture will host this lecture in his honor, commemorating Stone's numerous contributions to the fields of landscape architecture and land planning.
***** The 2023 edition of the Edward D. Stone, Jr. Lecture Series will take place on Wednesday, February 15, 2023 *****
---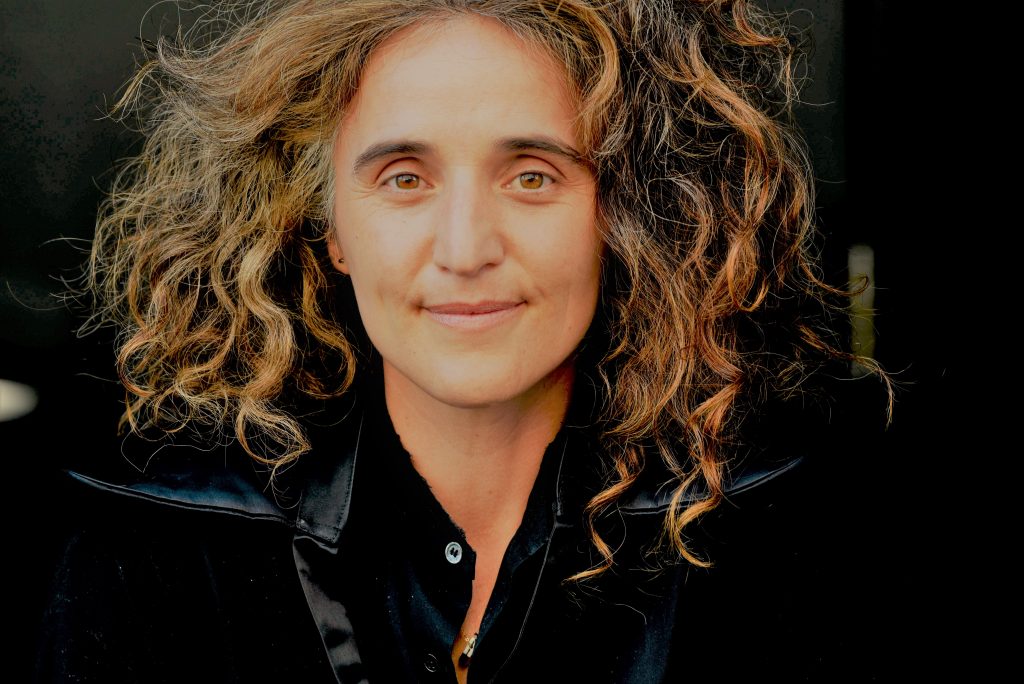 Putting the 'Public' Back in Public Space
Featured speaker: Chelina Odbert
Wednesday, February 2, 2022
6:00 – 7:30 p.m.
The Harn Museum of Art at the University of Florida
Chandler Auditorium
About the lecture
Because of the virtues carried within its name, public space tends to evade the type of serious critical attention to which it ought to be subject. In professional circles, public space is given this matter-of-fact definition: "an area or place that is open and accessible to all peoples, regardless of gender, race, ethnicity, age, or socio-economic level." In reality, though, public space tends to be actually open and accessible to just a privileged few. They may be designated as public, but the experience of public spaces for far too many people—women, the unhoused, the poor, and BIPOC communities—is one of exclusion. In this presentation, Chelina Odbert, the co-founder and executive director of Kounkuey Design Initiative, will present strategies for making public space more public, demonstrating ways that designers, planners, and communities can ensure these shared environments are as inclusive as their name suggests they should be.
About the presenter
Chelina Odbert is co-founder and Executive Director of Kounkuey Design Initiative (KDI), an internationally recognized and award-winning design, planning and community development firm. She believes in the potential of low-cost, high-impact design interventions to improve the physical, economic, and social quality of life in low-income communities. Chelina's expertise covers a range of topics, including participatory planning, social entrepreneurship, urban development, equity, environmental remediation, and social impact design. She holds a Master of Urban Planning from Harvard University and a Bachelor of Arts from Claremont McKenna College.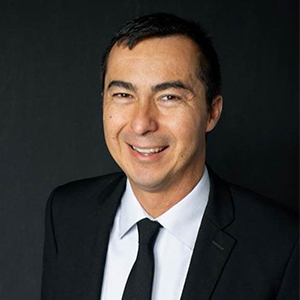 Walter Rodriguez Meyer – 2/10/2021

Walter Rodriguez Meyer is a landscape and urban designer, educator, and community organizer for climate justice. He is co-founder of Local Office Landscape and Urban Design (LOLA), based in Brooklyn, New York. The firm has garnered accolades from across the disciplines of architecture, landscape architecture, public policy, science and art. Walter teaches at Parsons The New School for Design and holds a BLA from University of Florida and MLAUD at Harvard Graduate School of Design. Walter is also the executive director of the non-profit Coastal Marine Resource Center. Walter's cultural collaborations include artists Ai Wei Wei, Agnes Denes, Michele Oka Doner, Justin Brice Guariglia, Rosie Perez, and Kara Walker. At a time when Climate resilience projects are either being planned or constructed, Walter's built works at the scale of the neighborhood, city, and territory are one the few examples that have been tested for years by some of the most severe forces that the planet creates. From wind, rain, and earthquake, the performance metrics from his projects have shaped city, state, and national policy resulting in President Obama awarding him the Whitehouse "Champion of Change." NY Times and The New Yorker documented how small business owners were protected by LOLA's redesign for the Miracle Mile district in Miami to absorb the heaviest floods ever measured during hurricane Irma, shops opened the next business day while the rest of the city took months to recover. Architectural Record documented how 30 businesses were protected from Hurricane Maria by the 2km Parque Litoral in Puerto Rico, where Walter converted an industrial shore into dunes, wetlands, and an urban forest. Walter's landscape-led city making approach is currently being implemented in state resiliency plans for New Jersey, and Mississippi, while designing NYC's first climate proof net-zero neighborhood named 'Arverne East' in Rockaway Beach.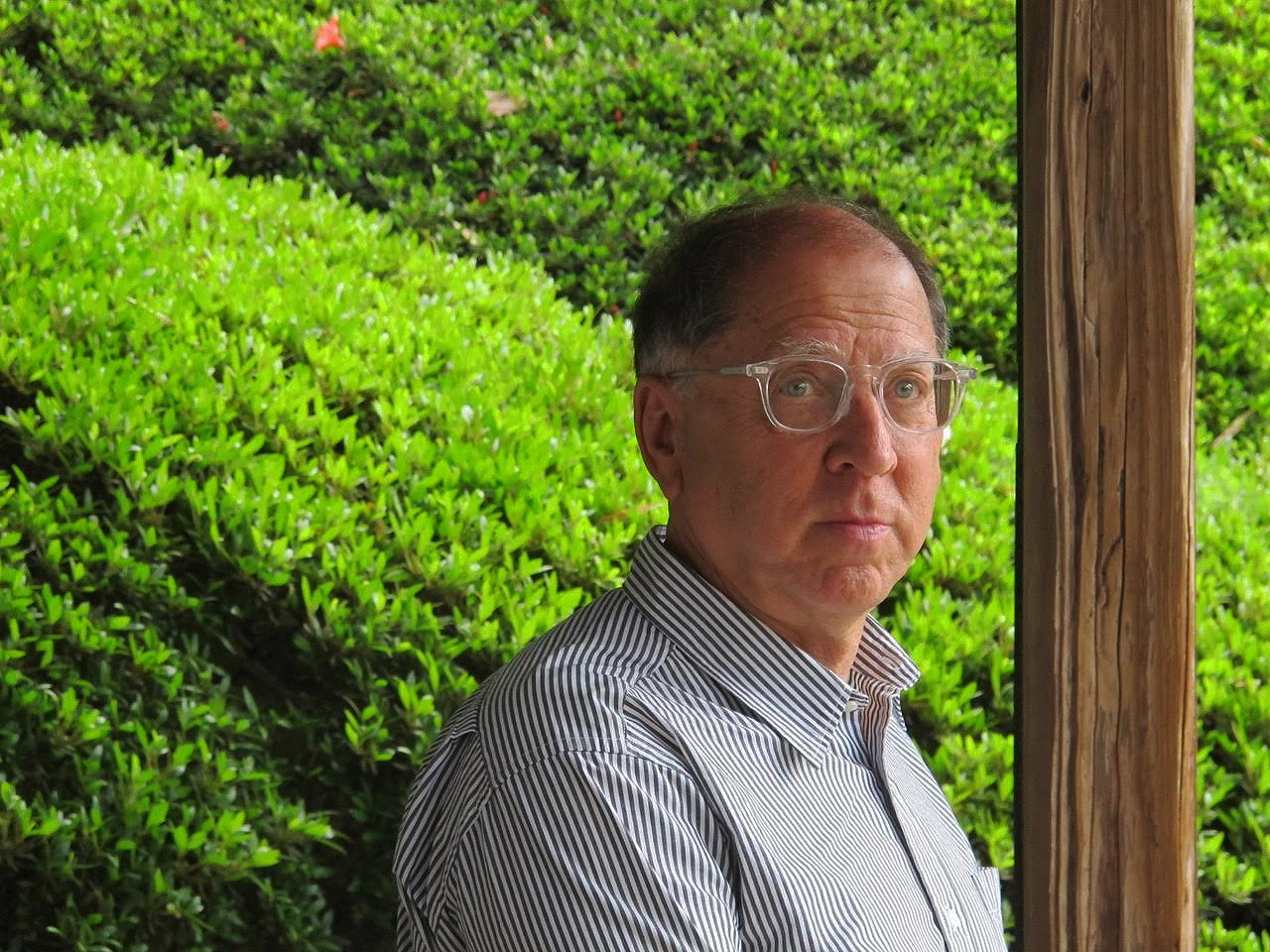 Marc Treib – 2/7/2020

Marc Treib is Professor of Architecture Emeritus at the University of California, Berkeley and a historian and critic of landscape and architecture. He has published widely on modern and historical subjects in the United States, Japan, and Scandinavia. His most recent books are Landscapes of Modern Architecture: Wright, Mies, Neutra, Aalto, Barragán (Yale, 2017) and The Landscapes of Georges Descombes: Doing Almost Nothing (ORO, 2019).
---
Gary Hilderbrand, FASLA, FAAR – 2/22/2019
Principal, Reed Hilderbrand Associates LLC
Gary Hilderbrand, the 2017 winner of the American Society of Landscape Architects Design Medal, is a principal of Reed Hilderbrand Associates LLC, in Cambridge, Massachusetts. He is also the Peter Louis Hornbeck Professor in Practice of Landscape Architecture at Harvard University Graduate School of Design, where he has taught seminars and design studios since 1990.
His firm has been recognized with more than eighty regional and national design awards. Notable projects include Long Dock Park in Beacon, NY, the Clark Art Institute in Williamstown, MA, the Poetry Foundation in Chicago and campus projects at Bennington College, Duke University, Yale, Harvard, and MIT.
His firm's monograph, Visible Invisible, was recognized with the Award of Excellence in Communications from ASLA, and, in the same year, Reed Hilderbrand was recognized as ASLA's Firm of the Year.
In 2015, partners Douglas Reed and Gary Hilderbrand were voted among the top five "most admired practitioners" by the members of ASLA's Professional Practice Network. Design Intelligence recognized Hilderbrand as one of the 25 Most Influential Educators in Design in the US for 2017.
He is a fellow of the American Academy in Rome, where he was recently the Mercedes T. Bass Resident in Landscape Architecture for the fall of 2017.
---
Thomas L. Woltz, FASLA, NZILA – 2/23/2018
Principal, Nelson Byrd Woltz Landscape Architects (NBW)
Over the past two decades of practice, Thomas Woltz has forged a body of work that integrates the beauty and function of built forms with an understanding of complex biological systems and restoration ecology. NBW projects create models of biodiversity and sustainable agriculture within areas of damaged ecological infrastructure and working farmland, yielding hundreds of acres of reconstructed wetlands, reforested land, native meadows and flourishing wildlife habitat.
At present, NBW is entrusted with the design of nine major public parks across the United States, Canada and New Zealand. In addition to the Aga Khan Garden, Alberta, Canada, these projects include Hudson Yards in New York City, Memorial Park in Houston, and Centennial Park in Nashville.
In 2011, Thomas was invested into the American Society of Landscape Architects Council of Fellows, among the highest honors in his profession, and in 2013 he was named Design Innovator of the Year by the Wall Street Journal magazine.
---
Gerdo P. Aquino, FASLA, RLA – 3/31/2017
Gerdo Aquino is firm-wide CEO of SWA based in Los Angeles, an award-winning global practice operating on the leading edge of landscape architecture, urban design and planning. With 20 years of professional experience, he has had much success in solving a wide range of environmental landscape design problems for projects where open space, density, and place-making are key issues, and he has gained a thorough understanding of the public review process, which often includes extensive cultural, historical, public art, and public participation components. Gerdo's notable public realm projects include the redesign of the culturally significant San Jacinto Plaza in El Paso, and the design of Belgrade Serbia's Sava Promenada, a 1 kilometer urban waterfront that will reconnect the city's historic center to the Sava River.
Gerdo is also adjunct associate professor at the University of Southern California and has taught option studio at the Harvard Graduate School of Design over the past two years. He has served on the Harvard Design Magazine editorial board, USC academic advisory committee, has lectured at important institutions in around the world and co-authored the award-winning research publication Landscape Infrastructure: case studies by SWA (Birkhauser, 2013-14 first, second edition) that examined the future role of infrastructure in balancing ecological systems, economic development and open space needs within dense urban cities.
---
Laurie Olin lecture – 2/18/2016
Laurie Olin is a distinguished teacher, author, and one of the most renowned landscape architects practicing today. From vision to realization, he has guided many of OLIN's signature projects, which span the history of the studio from the Washington Monument Grounds and the National Gallery of Art Sculpture Garden in Washington, DC, The Getty Center in Los Angeles to Bryant Park in New York City. His recent projects include the AIA award-winning Barnes Foundation in Philadelphia, Pennsylvania and Simon and Helen Director Park in Portland, Oregon.
Laurie studied civil engineering at the University of Alaska and pursued architecture at the University of Washington, where Richard Haag encouraged him to focus on landscape. He is currently Practice Professor of Landscape Architecture at the University of Pennsylvania, where he has taught for forty years, and is former chair of the Department of Landscape Architecture at Harvard University. Laurie is a Fellow of the American Academy of Arts and Sciences, a Fellow of the American Society of Landscape Architects, and recipient of the 1998 Award in Architecture from the American Academy of Arts and Letters. He holds the 2011 American Society of Landscape Architects Medal, the society's highest award for a landscape architect. He is the recipient of the 2012 National Medal of Arts, the highest lifetime achievement award for artists and designers bestowed by the National Endowment for the Arts and the President of the United States.
---
Edward D. Stone, Jr. Lecture Series Dedication
Edward D. Stone, Jr. Lecture Series Inaugural Event – February 20, 2015