---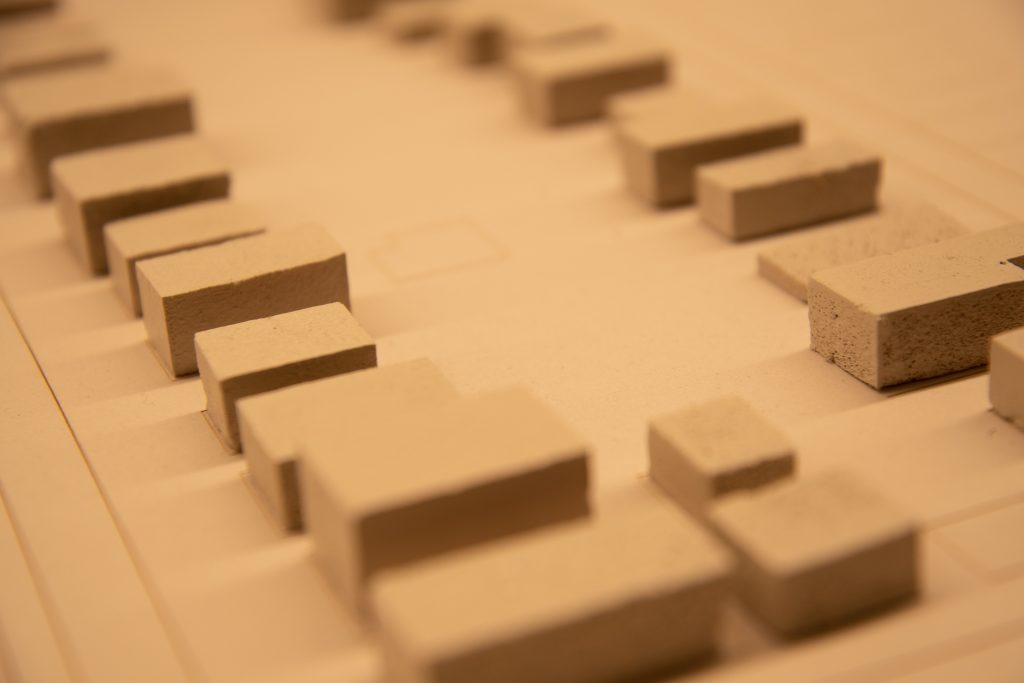 ---
This MSAS is an active learning experience grounded in collaborative learning that challenges students to think critically, innovate, work in interdisciplinary teams and develop new and entrepreneurial approaches for the design and delivery of themed environment projects.
A Themed Environment Integration (TEI) graduate understands the enmeshed needs of an industry embodied in arts, technical disciplines, and construction/fabrication that makes an immersive themed environment experience possible. They will be able to carry the most important asset, "story", through to each guest.
Central Florida is home to many themed environments and much of the industry that makes them possible. The degree program courses host over 50 guests from the industry each year. Our grads are becoming an important part of the industry.
---
Applicants to the Master of Science in Architectural Studies (MSAS) degree programs are reviewed application twice yearly. Please submit all application materials by March 1st to be considered for the fall semester, or by October 1st to be considered for admission in the following spring semester.
We will consider late applications received after these deadlines only on a space-available basis.
---
---
---
In addition to the application materials required by UF Graduate School, MSAS Concentration in Themed Environement Integration applicants should send the following items to the School of Architecture using the address provided below.
Portfolio: Applicants should prepare a digital portfolio of previous design studio work, independent projects, and/or related creative work. Applicants who have completed pre-professional degrees and are seeking admission into the Sustainable Architecture program should use your portfolio to demonstrate strength in conceptual design, critical thinking, and understanding of architectural conventions (including plan, section, elevation, three-dimensional diagrams, renderings, physical models, etc.). The portfolio is limited to ten (10) 2-page spreads. The preferred page size is 8 ½" x 11" and the file should be saved as in pdf format small enough to be sent as an email attachment. The portfolio should be emailed to Sheryl McIntosh at smcint@ufl.edu.
---

Already have a pre-professional degree in architecture?
Do you already have a pre-professional degree in architecture? The M.S.A.S. degree programs do not lead to licensure or certification in Florida. No determination has been made about these program's curriculums meeting other state's educational requirements for any type of licensure or certification. If you want to become a registered architect and get experience in themed environments the Graduate Certificate in Themed Environment Integration may be obtained alongside the Masters in Architecture (MArch) professional degree. We refer to this as the MArch+TEI. MArch students take the TEI courses as their electives, plus additional TEI courses. Usually, this adds one semester to the length of the MArch degree program. See the link below.
Work in, or want to break into, the industry?
Do you work in, or want to break into, the industry and need a credential but not a degree? Graduate Certificate in Themed Environment Integration may be obtained independently. The graduate certificate requires a minimum of 21 credits and is normally completed in one year. See the link below.
---
If you have any questions about the MSAS-TEI program, please email Steven Grant, Program Director, SoA at sgrant@ufl.edu