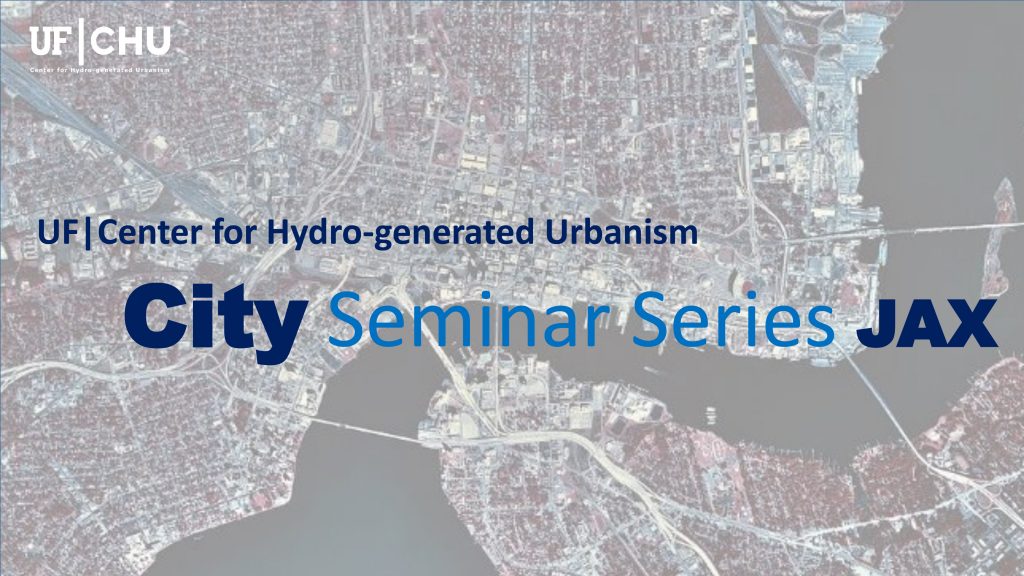 UF|Center for Hydro-generated Urbanism is pleased to announce the first edition of the City Seminar Series Program, examining contemporary challenges and opportunities for water-based cities. This fall we focused on Jacksonville Florida, a city defined by multiple shorelines, from the St. Johns River to its many tributaries and creeks. The program addressed contemporary challenges and unique opportunities at the intersection of the city's natural and built environments. Over the three month period, we discussed ongoing plans and initiatives for Jacksonville with key stakeholders, agencies, community organizations, professionals and researchers, all engaged in critical urban development studies and initiatives vital for a resilient future.
Invitees:
Alexander (Xan) Traversa, U2C-TOD JTA, Ultimate Urban Circulator
Randy DeFoor, Resiliency Special Committee COJ
JoAnn Tredennick & Gloria McNair, Groundwork Jacksonville
Kate Moorehead, Dean, St. John's Cathedral
Adam Rosenblatt, Co-founder Citizen's Climate Lobby, Jacksonville Chapter
Andrew Davis, AIA, Lead Architect Kasper Architects + Associates
John Sapora, Local Initiatives Support Corp. LICS Jacksonville, Disaster Recovery & Resiliency Manager
Check back soon for an announcement about our next UF|CHU City Seminar Series Program Fall 2021!