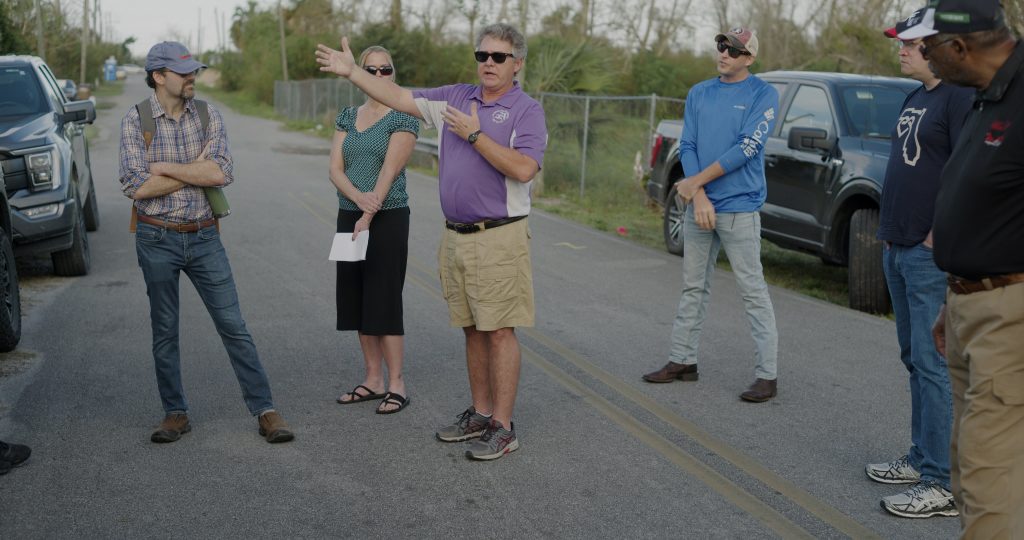 On March 18th, 2022, Florida Resilient Cities held a walking workshop in Port St. Joe. Over the course of one day, we visited 5 different areas connected to the city's main stormwater system. At each area of interest, we conducted a short walk where local participants discussed specific characteristics, memories, and landmarks on the site. Discussions with local participants provided insight into community values and shed light on concerns and visions around the stormwater system. Participants voiced concerns about incomplete infrastructure and subsidence in North Port St. Joe and concerns about Forest Park flooding and coastal erosion. Throughout the walk the community expressed visions of One Port St. Joe by increasing green spaces, restoring ecosystems, developing areas of passive recreation such as bike trails and pedestrian areas, and improving the stormwater system that is resilient to future sea level rise.
Overall, 14 local participants, government officials, and professionals from various regional organizations were in attendance. The organizations included St. Andrew and St. Joseph Bays Estuary Program, Northwest Florida Water Management District, Apalachicola Regional Planning Council, Bay County Habitat for Humanity, Citizens of Gulf County Recovery Team, West Florida Research and Education Center. These professionals provided expertise in hydrology, the local watershed system, the importance of nature-based systems, as well as community-based solutions for housing and disaster recovery.
The workshop resulted in documentation of community visions, stormwater challenges, and expert recommendations on stormwater strategies. FRC is compiling these results along with a watershed assessment and overall watershed strategies for the city. This report will be available for the public in the Summer of 2022.