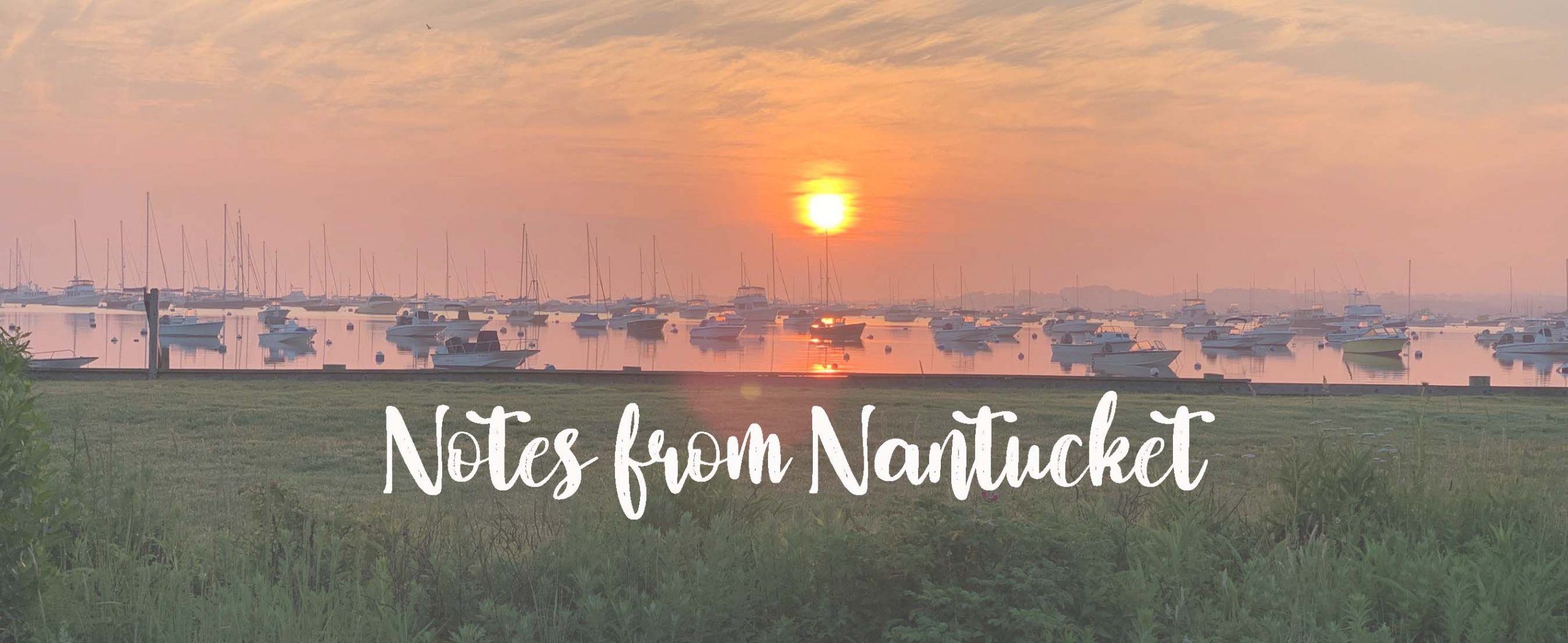 September is also Climate Change Awareness Month (CCAM), organized by ACKlimate Nantucket, a local public-private partnership supporting communication and initiatives that address climate change and sea level rise. I had the pleasure of founding and serving as Coordinator of ACKlimate Nantucket from 2019-2021 as part of my role with the University of Florida. CCAM 2020 was officially designated by the Town Selectboard thanks to the initiative of the Coastal Resilience Advisory Committee. Partners of ACKlimate and Island establishments in general host events all month long to educate on climate change. This month's events include walks, lectures, art, and scavenger hunts- visit the ACKlimate website for more details!
September coincides with many events on Nantucket, most apparent is the winding down of tourist season as businesses prepare to close for the winter, seasonal residents return to their primary residences, and we generally see less tourism pressure. I do appreciate not standing in line for my morning coffee.
One of the larger events in September is the Nantucket Preservation Trust's Preservation Symposium, Rescuing History: Nantucket in Response to Rising Seas. This two-day event from September 9-10 looks at climate change mitigation strategies and sustainability through the lens of Historic Preservation. What are the best practices of solar power in historic districts? How can we avoid the environmental costs of demolition by considering deconstruction and architectural salvage? Remember, the greenest building is the one that is already built!
As I write, Nantucket is potentially due to receive some flooding from the remainder of Hurricane Ida. Sea level rise is a gradual challenge for Nantucket; however, storms like Ida, Henri, and Nor'easters are perhaps the most prominent climate challenge Nantucket will face. Nantucket is vulnerable – it has witnessed eight of its ten worst flooding events on record in the last decade alone, all of which have come from storms. During the first CCAM in 2020, Nantucket experienced a high tide storm surge from a storm off the coast. The September 22nd flooding impacted significant transportation corridors and caused massive coastal erosion despite Nantucket's mainly clear skies and no rain.
Alternatively, Hurricane Henri (late August 2021) did not cause flooding in the Town of Nantucket but produced large waves on the Island's southern shore. While projections initially had Henri crossing the Island, it clipped the west side and made landfall on the mainland as it neared. People enjoyed a regular day with lower temperatures and higher winds than usual. Nevertheless, the preparations made ahead of time were necessary and great practice for when a storm does strike the Island.
Throughout the year, I will write these Notes from Nantucket to share exciting and day-to-day life of the Island. If you haven't already been to Nantucket, consider joining us for the Preservation Institute Nantucket's 50th anniversary celebrations next Summer and Fall.
Happy Researching!
Kim Rose, co-Director Preservation Institute Nantucket (PIN)