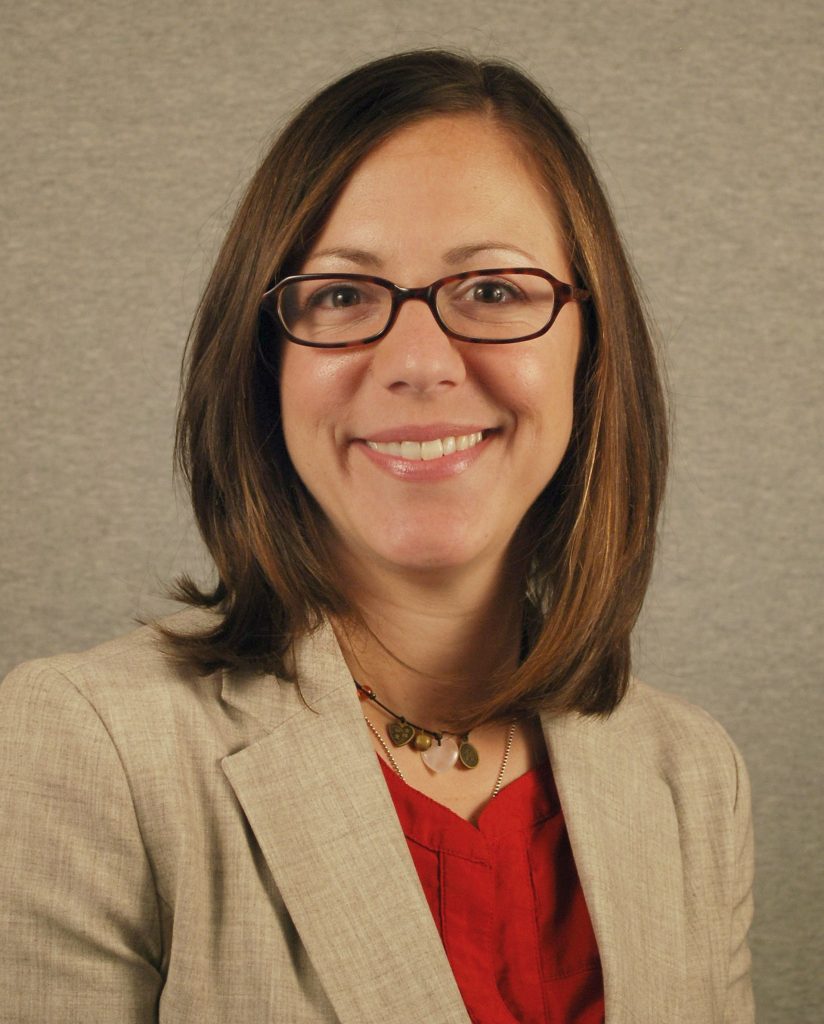 Kristy M. Walson, PE, LEED AP BD+C, BEMP, Chair
Associate/Sustainability Consultant
TLC Engineering Solutions
Kristen M. Walson is a mechanical engineer by trade who focuses on sustainable design as a Sustainability Consultant at TLC Engineering for Architecture.  Kristy provides green building consulting, LEED Administration, and energy modeling on numerous projects.  In addition to her project duties at TLC, she has served as the Director of Education for the Central Florida Chapter of the USGBC, as well as Chapter Secretary.  A graduate of Virginia Tech and the University of Michigan, Kristy has extensive experience in Visual DOE, Equest, and IES VE-Pro energy modeling software and uses these tools to accurately model the life cycle costs of building systems and energy use.
---
Steve Moore, Vice Chair
Account Executive
Siemens Industry, Inc.

Mr. Moore has been with Siemens for the past 27 years.  He has an associate's degree New England Institute in HVAC and a bachelor's degree from Rhode Island College in Industrial Engineering and Industrial Marketing. He is currently an Account Executive for Siemens Industry, Inc and specialize in Building Automation, Security and Fire Alarm, Energy Services and Performance Contracting.
---
Christopher Olden, CSI, CDT, Secretary
Architectural Account Executive
The Sherwin-Williams Company

Mr. Olden's career has centered around the architectural coatings industry for the since 1989.  As a long-term employee of the Sherwin Williams-Company, Mr. Olden has worked as a Store Manager, Professional Coatings sales representative, Architectural Account Executive in the Florida Area, National Sales Manager of KST Industrial Roof Coatings and currently as an Architectural Account Executive for the Florida Area.
Mr. Olden holds a Bachelor of Arts degree from the University of Florida.
He is a Past President of the Construction Specifications Institute (CSI) Charlotte Chapter.
---
Robert Utsey, Past Chair
Senior Vice President, Business Development
Coastal Construction of Central Florida

Robert Utsey is Senior Vice President for Coastal Construction, based in Orlando, Florida, responsible for business development and strategic planning for the Central Florida market.  Read more….
---
Randall C. Dragon, LEED AP BD+C, Past Vice Chair
Partner, The Dragon Group

A rising star in the green building movement, Mr. Dragon is Vice President & Sustainability Director for Jones Lang LaSalle's Project and Development Services group in Atlanta, GA.  He has over fifteen years of experience managing a diverse portfolio of projects including office, mixed-use, high rise residential, multifamily, aviation and higher education.   Read more….
---
Alexa Stone, LEED AP, SFP, Past Vice Chair
President
ecoPreserve – Building Sustainability

Alexa Stone has worked in sustainability since 2001, beginning at Home Depot Supply's Corporate Headquarters. By 2008, Alexa earned LEED Professional Accreditation from the U.S. Green Building Council. In 2010, she completed Orlando's first LEED EBOM certified commercial building which was selected as the LEED Building of the Year. Alexa has served on the U.S. Green Building Council board and formerly chaired the Green Committee for the Building Owners and Managers Association (BOMA). She is a founding member of Green Destination Orlando and the Central Florida Energy Efficiency Alliance.
Alexa launched ecoPreserve to advocate and lead progress in sustainability. Over the past 7 years, ecoPreserve has grown to more than 14 professionals, providing services to the Orange County Convention Center, the Greater Orlando Aviation Authority, Orlando Health, Florida Hospital, the PGA and leading companies across Central Florida.
---
Paul Shahriari
CEO / Founder
Ecomedes

Paul Shahriari is an authority on green building and the application of technology in the real estate, design, engineering and construction industries. He has been a consultant on sustainability since 2000, and has founded three sustainability-focused technology companies:
---
Michael Hess, PE, LEED Fellow
Director, Smart City Project
City of Orlando

Mike Hess, LEED AP BD&C, LEED Fellow, PE, is a licensed mechanical engineer and a Vice President with Panasonic, leading their Smart & Sustainable Buildings team. Mike has personally worked on more than 100 LEED Certified projects and has achieved the prestigious appointment of LEED Fellow.
Mike has expertise in sustainability and LEED consulting, energy modeling, commissioning, water re-use and renewable energy systems, and has also developed city codes and incentives and corporate standards for several organizations associated with going green.
Marc Craddock, CEM, LEED Green Assoc.
Building Technologies Division
Siemens Industry, Inc.

Marc leads the Higher Education Team for Siemens Industry's Building Performance & Sustainability Business Line in the Southeast. Marc's primary focus is developing energy and sustainability solutions within the Higher Education vertical market. He works with a team of business development, engineering, project management, and performance assurance professionals to deliver efficiency and sustainability projects to Colleges and Universities.
Marc is a 1991 graduate with honors of Flagler College and currently sits on their Alumni Board of Directors. He has held the designation of Certified Energy Manager from the Association of Energy Engineers since 2004 and is a LEED Green Associate through the U.S Green Building Council.
---
Lauren Wallace, LEED AP BD+C, WELL AP
Principal
Director of Certifications and Consulting
Epsten Group, Inc.
Lauren Wallace is a Principal and the Director of Certifications and Consulting at Epsten Group where she trains and manages a large group of leaders in sustainability, consulting on thousands of inspiring projects in over 50 different countries. She holds a Bachelor of Science in Architecture from the Georgia Institute of Technology, as well as two Certificates in City & Regional Planning and Marketing. Ms. Wallace is the founding Facilitator for the Atlanta Living Building Challenge Collaborative, a LEED Project Reviewer, and a WELL Accredited Professional. With a background in Architecture, Ms. Wallace has been an active member of the sustainable design community for more than ten years. Ms. Wallace was recently appointed as a USGBC Faculty member for her experience with the WELL and LEED rating systems. She speaks regularly to large audiences with varying backgrounds about implementing change in the building industry, focusing on technical information and application.
---
Robert G. Chronic, PE, CCP, LEED AP
Training Specialist
Eaton Corporation
Robert Chronic is a licensed Professional Engineer and a Certified Commissioning Provider (CCP) specializing in high-performance mechanical systems and building commissioning. He is currently working as a Training Specialist with Eaton Corporation focusing on building systems, project management, and safety protocols. He earned his Bachelor's and Master's Degrees from the University of Florida, and is a LEED® Accredited Professional. Mr. Chronic has 18 years of experience in the energy-efficient design and construction for all types of HVAC systems. Mr. Chronic has worked on 16 LEED® buildings as either the design engineer, the commissioning authority, or the owner representative. In his present role, Mr. Chronic is developing training curriculum in order to develop Eaton's next generation of engineers and project managers.
---
Scott E Robinson, PE, LEED AP
Managing Director, Principal
Affiliated Engineers, Inc.
Scott Robinson is a Principal with the MEP consulting firm Affiliated Engineers, Inc. (AEI). He is a Florida native, originally from Tallahassee and has been involved in the design of institutional facilities for over 30 years. He has an Electrical Engineering Degree from the University of Florida and currently manages the 45-person design practice for the AEI Gainesville office.
---
Ryan Speaks, MBA, CEM
Sr. Large Account Executive
Duke Energy Florida
Ryan Speaks is a Sr. Account Executive for Duke Energy, based in Lake Mary, Florida, responsible for account management of a $120M+ portfolio of large commercial, industrial and governmental customers including the University of Florida, Adventist Health System, Florida Hospital, Orlando Health and Sea World. Ryan has been with Duke Energy for over 12 years after beginning his career in the telecommunications industry at AT&T. Ryan is a Florida native, Leadership Seminole alumni, a Certified Energy Management Professional and holds Bachelor's and Master's Degrees from the University of Central Florida.
Ryan and his wife Angeline reside in Lake Mary, Florida with their Havanese Ella and their Labrador Retriever Nicki.
---
Laird Veatch
Executive Associate Athletics Director for Internal Affairs
University Athletic Association (UAA)
Mr. Laird joined UAA in July 2017. He is responsible for  Administrative oversight of Capital Improvement Projects, Operations, Facilities, Maintenance, Strength & Conditioning, Concessions, Video Services and Sport Administration for Football.
He is  Kansas State University alumni.
---
Sanjyot Bhusari, PE, CEM, LEED AP
Project Manager/ Intelligent Building Practice Leader
Affiliated Engineering, Inc.
Mr. Bhusari leads AEI's National Intelligent Building Practice. He has over 17 years' experience in intelligent building design, energy management, system integration, and commissioning. Sanjyot works directly with facility operations staff to implement enterprise strategies that increase operational and energy efficiencies and improve occupant experience.  This hands-on facility management experience coupled with systems experience allows Sanjyot to provide strategic facility management advice. Read more…
---
Nathan Butler, FAIA
Partner
HKS
Mr. Butler is the Office Director for HKS Architects, Inc. in Orlando, Florida. A past president of AIA Florida and AIA Orlando, Nathan has led initiatives to position the AIA for long-term growth through leadership development, community awareness, and mentorship.  He currently serves on both the AIA National and AIA Florida Strategic Councils.  With a focus on building partnerships to address community issues, Nathan has served on the boards of numerous professional and community based organizations.
---
Jeffrey Conley, Founder
SEQUIL Systems Inc.
Jef is the founder of SEQUIL Systems Inc., a sustainability, resilience and wellness consultancy for the built environment.  Jef manages the business aspects and growth path of the firm, while providing principal-level management on projects.  As Managing Principal, Jef guides each Studio inside SEQUIL Systems to inspire and lead project teams towards exceptional outcomes.  As a Certified Commissioning Professional, he is the senior commissioning authority for building systems from design through construction, testing and occupancy.  Prior to starting SEQUIL Systems in 2002, Jef was a design engineer for large consulting firms in New York City, with project experience world-wide.  Jef holds a Bachelor of Architectural Engineering from The Pennsylvania State University.
---
Matt Williams, Director
Office of Sustainability
University of Florida
Matthew I. Williams is the Director of UF's Office of Sustainability and Energy Integration. He holds a B.S. and M.S. in Wildlife Ecology and Conservation from the University of Florida, and has been a certified Energy Auditor. Prior to joining the office at UF, Matt worked in campus sustainability for seven years as Auburn University's (Alabama) first full time sustainability coordinator.
---
Bahar Armaghani, LEED Fellow
Director, Sustainability and the Built Environment & Lecturer
Director, Green Building Learning Collaborative
University of Florida
Bahar Armaghani is the Director of the Sustainability and the Built Environment Program and Lecturer in the College of Design, Construction and Planning at University of Florida (UF).  She is also the Director of UF Green Building Learning Collaborative.  She established UF's Green Building Program, Leadership in Energy and Environmental Design (LEED) and served as director for thirteen years. Since  2003, she administered over 135 LEED BD+C, ID+C, Schools, Retail, and Homes Projects at UF and outside including 13 LEED Platinum certified buildings and first platinum project in the state of  Florida.