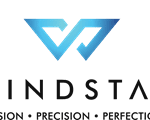 Website WINDSTAR HOMES
PASSION, PRECISION, PERFECTION
CONSTRUCTION MANAGER
Windstar Homes is a luxury residential design-build firm operating throughout the West Coast of Florida for 25 years.  Prestigious projects with 90+ design awards, ranging from $2M to $10M +.
Seeking a Construction Manager to provide project oversight of all day-to-day field operations.  This position is based out of our office in Tampa, FL and reports to the Operations Manager.  Projects may be located throughout the West Coast of Florida.
Responsibilities:
Provide overall site management, coordination, and planning of subcontractors.
Collaborative, team approach.  Must be able to work with various creative designers, architects, purchasing operations, and vendors.
Problem-solving for construction-related details, streamlining of construction methods, new product applications, and general code compliance.
Must be organized, detail-oriented, and self-motivated.
Manage and schedule subcontractors and vendors; ensure safety, code compliance, contract compliance.  Owns project momentum.
Provide weekly schedule updates to client and team.  Accurately predict look ahead milestones.
Establish quality expectations commensurate with award-winning luxury homes at all phases of construction.
May oversee multiple project sites within a geographic area.
Identify and resolve problems and conflicts, organize meetings, and work with various parties.
Assist designers with developing construction plans.  Provide critical review of current design standards to identify value engineering and design enhancement opportunities.
Ensure accuracy of construction plans with regards to the contract specifications.
Participate in collaborative QC process; incorporate redline markup drawings.
Participate in scope review and development; ensure client contract scope is fully captured at buyout.
Collaboratively develop details and elevations with designers & purchasing operations.
Integrate vendor design drawings as needed.
Liaise with client during the build phase; orchestrate client site meetings with designers and vendors.
Control the project budget and maintain profitability.
Collaborate with clients and designers to review and approve shop drawings, submittals, samples, etc.
Review and approve subcontractor and vendor pay applications.
Assist purchasing with scope changes post-contract.
Able to effectively communicate with various communication styles; possess excellent written and verbal communication skills; provide positive, concise, constructive, transparent, and purposeful communications.
Coordinate with external engineers, plumbing, mechanical, electrical, and other design consultants during the design and construction phase of the project.
Other duties as assigned.
Qualifications:
High level of organization and attention to detail.
Ability to work well in a team environment.
Dexterity to prioritize and manage tasks against deadlines.
Motivated self-starter, takes initiative, applies strong work ethic.
Ability to read and comprehend construction documents.
Proficient with MS Office suite, scheduling platforms, and project management platforms; Procore experience preferred.
Experience with construction, engineering, or architectural firm.
2-15 years custom residential construction (preferred).
Educational background focused on Construction, Architecture, or Engineering preferred.