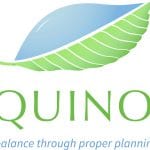 Website Equinox Environmental
Balance through proper planning
Equinox is looking for a midlevel (2-7 years of experience) Landscape Architect who has technical design skills with site engineering for park, greenway, stormwater, and site design projects. The ideal candidate will demonstrate capabilities in software, spatial analysis, and technical skills for:
AutoCAD (experience with Civil 3D is ideal)
Grading
Stormwater
Erosion Control
Construction Details
It would also be valuable to have a candidate that is versatile, can assist in other Equinox projects such as master planning, and has other software capabilities.   A professional Landscape Architecture (or other relevant) degree from an accredited college or university, and a minimum of 2 years' of experience is required.
In addition to knowledge, skill, and ability, Equinox is looking for an individual that embraces both our mission and our core values of Balance, Quality, Community, Relationships, and Prosperity. Applicants will either need to live in or move to the Asheville region.  This position will require some overnight travel.
Interested, qualified candidates should send a cover letter, resume, and portfolio of work samples to joyce@equinoxenvironmental.com.