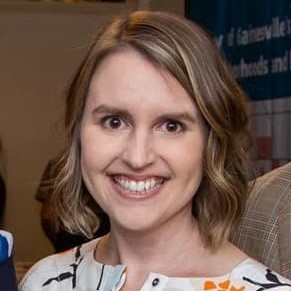 Research Administrator I
Historic Preservation Program Coordinator
Research Interests:
Preservation of Mid-century Modern and the recent past
Values and significance in preservation
Memory and nostalgia
Clarissa Carr has over ten years of professional experience in historic preservation, exhibit design, and public outreach and education. She is responsible for day-to-day program operations as well as the graphic development of grant and project deliverables. A 2010 Preservation Institute Nantucket (PIN) alumna, Ms. Carr is responsible for PIN program marketing and enrollment.
She received her Bachelor of Interior Design in 2011 with a minor in Landscape Architecture and Master's in Interior Design in 2013 from the University of Florida with graduate certificates in Historic Preservation, Museum Studies, and Web Design and Online Communication. She is in the process of completing a Ph.D. in Historic Preservation focusing on a prolific Mid-century Modern architect and professor who specialized in intertwining the built and natural environments.