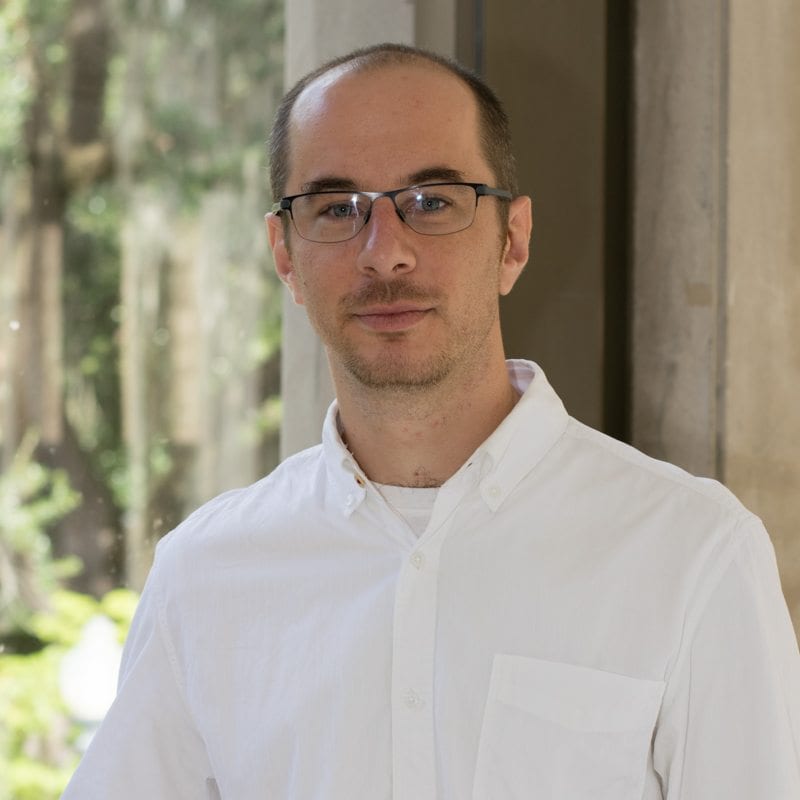 Konstantino Alexakis
Department of Landscape Architecture
• Doctoral Candidate in Architecture, University of Pennsylvania - School of Design
• Master of Landscape Architecture and Regional Planning, University of Pennsylvania - School of
Design, 2007
• Diploma of architectural Engineering, National Technical University of Athens, Greece, 2004
Costis Alexakis is a Landscape Architect and a historian of gardens and designed landscapes. His research focuses on the narrative structure of landscapes. He uses records of built works, as well as project reports, gardening treatises, horticultural manuals, and other literary sources, to examine the ways in which physical landscapes can reinforce, contradict, and even subvert ideas that people hold about nature. He considers landscape architecture a form of fiction akin to literary fiction: a powerful advocacy tool for environmental and other causes.
Costis is a registered Architect in Greece and has worked at Studio A66 in Athens under Dimitris and Suzana Antnonakaki. He is also a registered Landscape Architect (PLA), and has worked at Peter Walker and Partners in Berkeley, CA, and at the SWA Group is Sausalito, CA. He studied Architecture at the National Technical University of Athens, in Greece (Diploma in Architectural Engineering, 2004), and Landscape Architecture at the University of Pennsylvania (Master in Landscape Architecture, 2007). He is currently completing his dissertation at the University of Pennsylvania (PhD in Architectural History – ABD) on the career of Warren Manning (1860-1938).
At the University of Florida Costis teaches graduate  and undergraduate courses in the history and theory of landscape architecture (LAA2710, LAA4230 & LAA6231), and introductory studio (LAA2360). He serves as Internship coordinator for the Department of Landscape Architecture, and also as advisor for undergraduate capstone projects, and for graduate terminal projects.