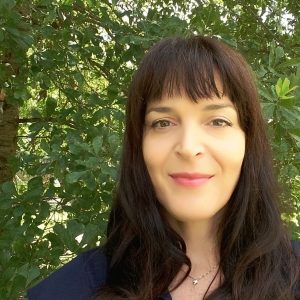 Carla Brisotto
Ph.D.
College of Design, Construction, and Planning, UF
Education:
Architecture Degree, University IUAV of Venice (2000)
Email: c.brisotto@ufl.edu
Linkedin
CV
Dissertation title or proposed title:
City of Agro-fragments: How Ecological Thinking Influences Architectural Processes in the Era of Post-Globalization
Doctoral Committee Members:
Charlie Hailey, PhD | Stephen Belton | Erin Cunningham | Richard Stepp
Carla obtained a Ph.D. in Design, Planning, and Construction (DCP) from the University of Florida and an architectural degree from the University IUAV of Venice (Italy). She has fifteen years of practitioner experience in the UK and – as a licensed architect – in Italy. Her projects span the realm of commercial, residential, and historic preservation. She focuses her research agenda on identifying and developing design strategies for a resilient built environment. Her Ph.D. dissertation was a comparative study of agrarian urbanism cases and the analysis of their design process. The investigation unveiled the use of installations as a method of engagement of a community to build more resilient food systems and, therefore, communities. She interpreted this strategy as a form of transformative design. This conclusion drove her to investigate transformative design as a resilient design approach. Currently, she is a Post-Doctoral Associate at the Florida Institute for the Built Environment Resilience (FIBER) at the University of Florida. At FIBER, she has been researching community-based design strategies such as the Urban Living Lab, Design Thinking, and Exhibition methodologies. She is editing (in collaboration with Dr. Fabiano Lemes de Oliveira) the book Re-imaging Resilient Food Landscapes: Perspectives from Planning History by Springer.
Publications:
Brisotto, C. (2021). Resilient urban agriculture practices: the historical lesson of Venice. In Melis A. (Ed.), Resilient Communities (N/A). D Editore. (in press)
Aktuna, B., and Brisotto, C. (2018). Agripoetic Resistance in Urban Architecture and Planning in the European World. In Sadri H. (Ed.), Neo-Liberalism and the End of the Profession of Architecture (207/228). Springer.
Murphy, C.C., and Brisotto, C. (2020) A Productive city in a time of pandemics: Healthy food access as justice in Baltimore. The Plan Journal, 5 (2), doi: 10.15274/tpj.2020.05.02.5
Brisotto, C. (2018). Sense of place in the era of Anthropocene: how architectural drawings imagines the urban ecological shift. Critical Practice in An Age of Complexity – An Interdisciplinary Critique of The Built Environment: proceedings of the Amps conference, University of Arizona, Tucson, Arizona, February 2018
Brisotto, C., Murphy, C.C., and Battaglin Ramos, M. (2018). "FREESPACE" and the Citizen: Stories of Generosity from the Venice Architecture Biennale 2018. In The Plan Journal 1 (4:2019): 9-24. doi 10.15274/tpj.2019.04.01.2